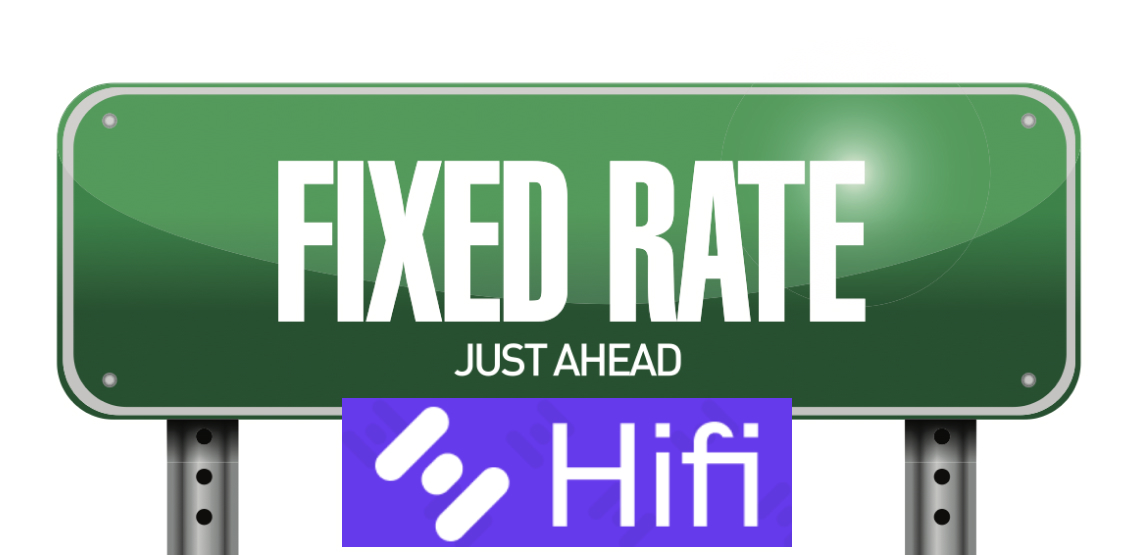 HiFi, formally known as Mainframe, today launched its new fixed-rate lending protocol, which will lower collateral requirements for cryptocurrency borrowing and lending among other features.
The new protocol allows the creation of fungible debt obligations on Ethereum and will give the added benefit of enabling users to plan their finances into the future, given that interest fluctuations will no longer be such an issue.
Doug Leonard, the CEO of Hifi said the HiFi protocol would improve on what the likes of Aave are doing:
"Fixed-rate lending is an important milestone for DeFi," And "Investors and traders need less-volatile options so that they can plan finances, have predictability in expenses and hedge investments with certainty. With the surge in DeFi lending activity, protocols like Aave have attempted to offer stable rate lending. However, market volatility has diminished the value of these "stable" rates as borrowers incur fees to maintain a semi-fixed position."
Even though DeFi continues to boom, with the entire sector market cap reaching a value of $81 billion (CoinGecko), there are still many issues to iron out. Striking a balance between collateral obligations and trying to give the best interest to borrowers and lenders is particularly bothersome, when you take into account the sometimes-sky-high volatility in this market.
How the HiFi protocol solves this problem is by automatically adjusting the incentives between borrows, lenders and guarantors. Borrowers supply the collateral and mint tokens, which form a debt obligation. Lenders buy the tokenised debt obligation, generally at a discount, and then redeem them at maturity.
In a coming feature, guarantors will be able to purchase collateral at a discount when it fails to meet collateral requirements.
"HiFi opens up decentralized lending to a whole new world of diversified debt markets," said Leonard. "Fixed-rate lending, especially for volatile assets, allows traders to take more aggressive positions and rewards all parties in the process with greater ROI."
HiFi is looking for greater compatibility with other DeFi projects further down the road, and wants its users to be able to earn from several protocols at the same time. By aligning the incentives for all users, it hopes to provide benefits for all.
Disclaimer: This article is provided for informational purposes only. It is not offered or intended to be used as legal, tax, investment, financial, or other advice.