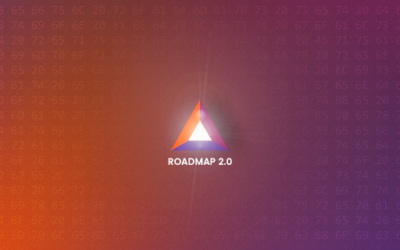 The Chromium-based browser has set out details for its roadmap, with a native Ethereum wallet under development, replacing its current built-in cryptocurrency wallet for its native token, BAT (Basic Attention Token).
In the announcement, Brave said that they are "Capitalizing on […] user base and the success we have had with BAT adoption, we intend to make crypto and decentralized finance accessible and usable for everyone."

The non-custodial Ethereum wallet in question will still hold BAT, but once the new version is launched, it would enable users to directly connect their BAT holdings to a DEX (decentralized exchange), allowing users to swap their tokens from right within Brave. A JavaScript Ethereum Provider API (window.ethereum) will also be supplied to web pages by default, eliminating the need to install a separate extension. For users of browser-extension based wallets such as MetaMask, this will create a separate layer between the native and the externalized wallet.

Brave's planned DEX will provide discounted fees to BAT holders, support for liquidity providers, as well as layer-2 scaling features that work off-chain to unload resource requirements from a blockchain. The upgrade also brings in native customization options for playing with non-fungible tokens (NFTs), Brave indicating that they are currently developing ways to support integrated NFT redemption uses within the browser.

This move to a decentralized exchange means that, once it upgrades to 2.0, Brave will no longer make use of Uphold, a withdrawal service that requires KYC from its users. This decision to move into a more decentralized system reflects Brave's positioning in the currently raging debate about "CeDeFi" or decentralized finance with centralized characteristics (such as KYC). These characteristics are not mutually exclusive, though, as Jay Hao, CEO of OKEx noted, saying that the CeFi/DeFi gap can be bridged to "work with each other, and create something new."

Currently, Brave's BAT tokens are supported and recognized as collateral by major DeFi projects such as MakerDAO, Compound, and AAVE.

Brave's "Themis" project is its research-based work on how to progressively move anonymous but accountable operations on-chain for its Brave/BAT Ads, while simultaneously reducing dependency on its internal ad confirmation reporting protocol. The announcement says that Brave is currently trying to "transition to anonymously validating ad confirmation events on-chain." This is a good sign of its commitment to further decentralization and L2 solutions, as well as to lessening the environmental impact of protocols that run purely on-chain.
Since its inception, Brave has somewhat become the go-to browser for most cryptocurrency enthusiasts. With built-in features to accommodate crypto needs, Brave's privacy-focused, cryptocurrency-powered web browser has had its fair share of both praise and flak.
According to a study by Professor Douglas J. Leith, a researcher at Trinity College Dublin, Ireland, Brave led other popular browsers when it came to in-browser privacy features, with risks associated to the backend data exchange and their servers. However, despite this study's insight, just this week, a bug in the ad blocking component of Brave's Tor feature was reported anonymously as having caused leaks of a user's DNSE, which means that Brave's built-in Tor mode, has been leaking Domain Name System (DNS) requests for the websites.
Disclaimer: This article is provided for informational purposes only. It is not offered or intended to be used as legal, tax, investment, financial, or other advice.