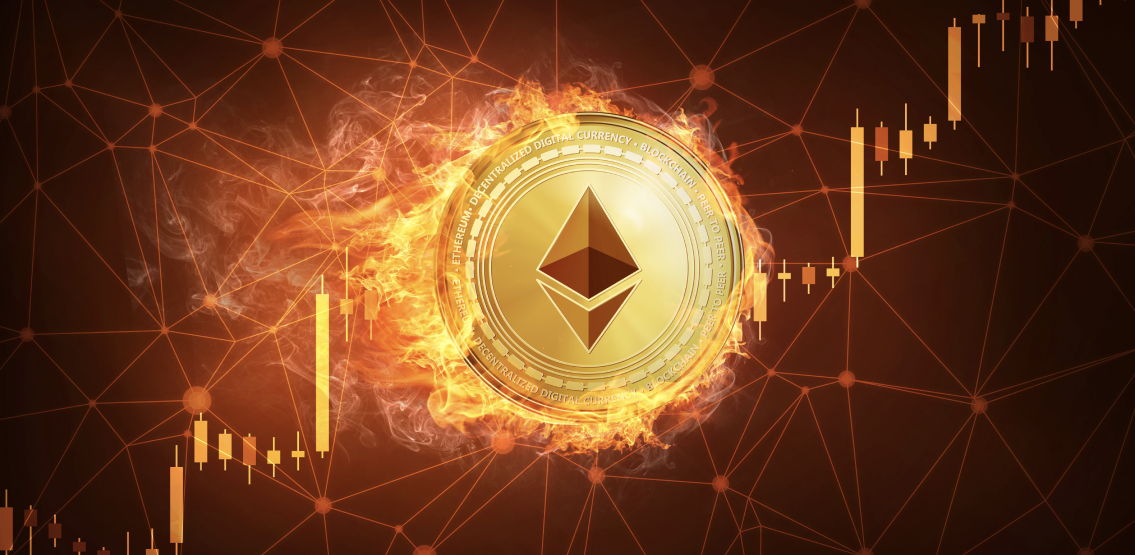 COTI built their Crypto Volatility Index (CVI) last year as the world's first "Market Fear Index" to allow traders to predict volatility in BTC. Now the platform has announced the addition of Ethereum to its ecosystem.
The Crypto Volatility Index brings new tools to the traders and investors, but is also a liquidity ecosystem with its own $GOVI tokens. COTI, the company that launched the CVI, built this with the purpose of allowing investors and traders to both gauge volatility, but also invest in it. The fully decentralized platform allows users to buy and trade volatility, which can appreciate in value if the market goes up or down.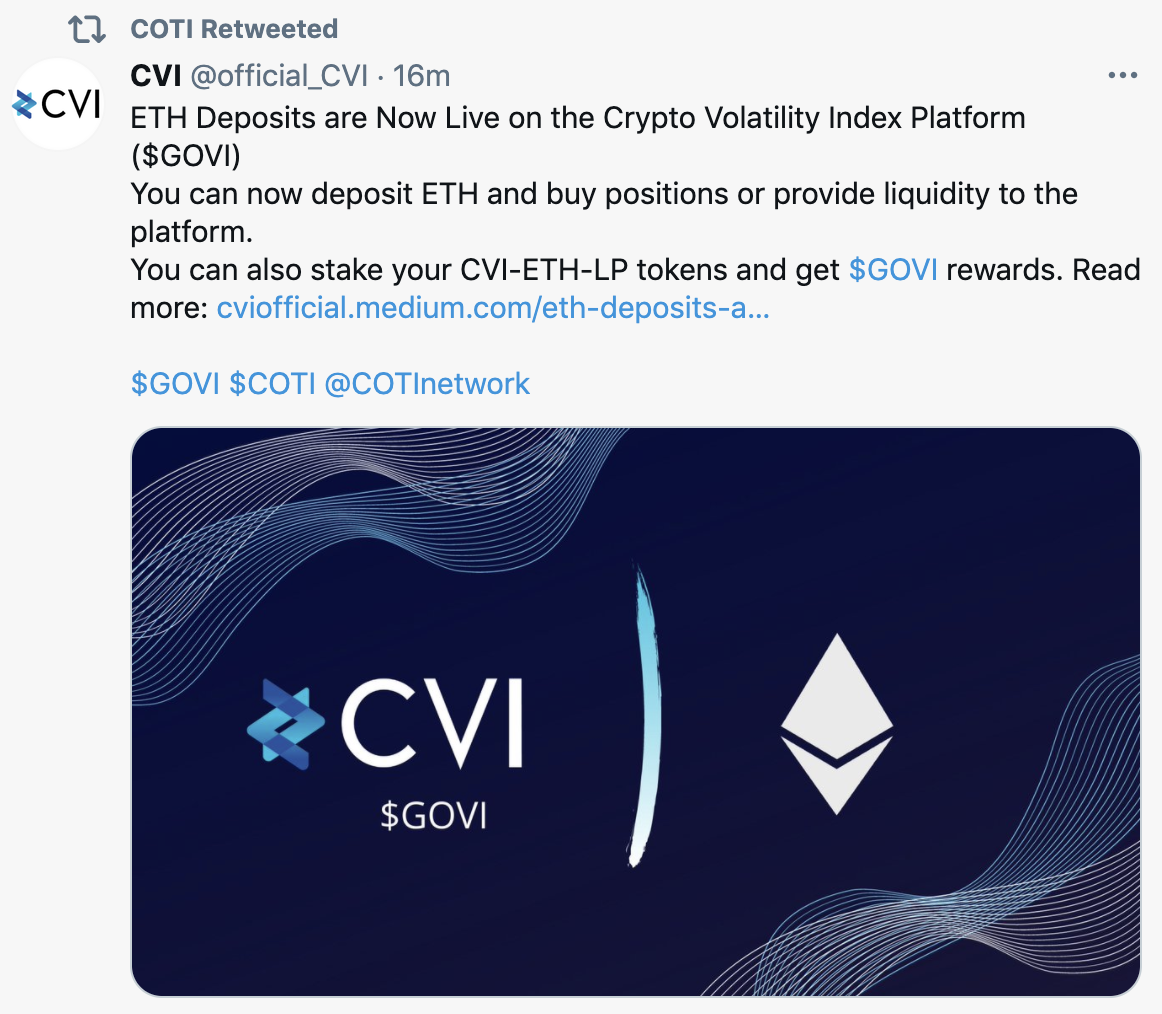 Users of CVI are now able to deposit ETH, and provide liquidity to CVI platform pools. This release also includes additional developments, which are expected to reduce gas costs by 18%. The announcement by COTI included the addition of groundwork that was expected to deepen possible use cases and trade scenarios as a way to augment the capital efficiency of position holders.
COTI is a fintech platform that allows organizations to build their own payment solution, with seven key elements to their payment infrastructure:
Scalability

Simplicity

Buyer-Seller protections

Cost-effectiveness

Price stability

Instantaneity

Security
While scalability has long been an issue in blockchain, COTI can process over 100,000 TPS, which can be as little as 20 TPS in common blockchain protocols. And instead of the often confusing and technically focused interface and tools that many finance platforms offer, COTI has a straightforward and easy to use interface and set of tools.
It is no secret that traditional payment systems cost consumers and merchants billions of dollars each year, and as a response to this DeFi projects emerged, offering to cut out middlemen and costly intermediaries. As a fully DeFi platform, COTI's technology also eliminates the need for middlemen, costly mining, and makes transactions instant, instead of the often lengthy process that can take days to clear.
Disclaimer: This article is provided for informational purposes only. It is not offered or intended to be used as legal, tax, investment, financial, or other advice.