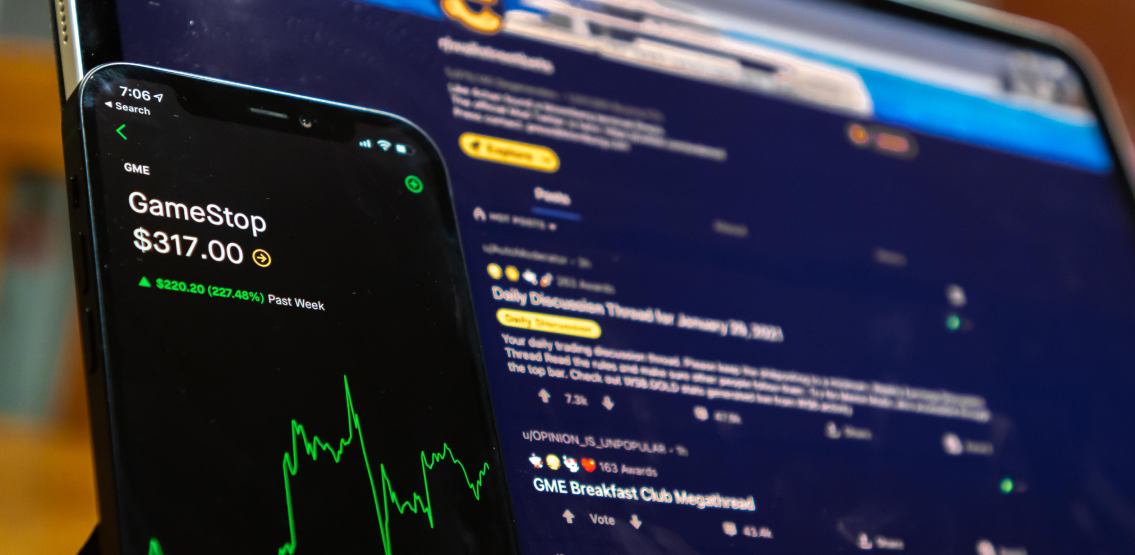 The financial services trading company Robinhood has released a YouTube video in which their CEO addressed a series of issues that the platform has faced following the recent retail trading GameStop frenzy.
Initially launched in 2015 and quickly becoming popular, Robinhood was the trading platform of choice for millennials who were able to step into retail trading at a low cost. The platform has faced much criticism for restricting the trade of GameStop stock earlier this year.
In popular folklore, the figure of Robinhood took from the rich to give to the poor, however in the series of events that saw retail traders send GameStop soar to meteoric heights, the trading platform stepped in to stop retail traders from buying any more GameStop stock. Effectively stopping the underdog from stepping up to Wallstreet.
The online 'fireside' chat saw the CEO of Robinhood Vlad Tenev answer select questions by the public and outline his plans to improve the platform.
Tenev contested the argument that Robinhood was involved in market manipulation, and stated in his fireside chat that Robinhood intended to get the "clear simple truth out there", and that it wanted to "let the product speak for itself".
"There are some people that aren't going to be interested in hearing it and are going to want to leave anyway. We believe we can win those customers back over time".
Robinhood has announced that their new focus is on customer support which includes a greater customer experience on their app.
"The service is getting better and better. We are working hard to dispel the fake narratives".
While Tenev commented on how they will be increasing staff for their crypto operation (Robinhood recently announced that they had six million new customers trading in crypto in 2021), they intend to focus on stability and continuing to build their customer support.
With trading heavily dominated by men, the chat also addressed how they can get more women on to the platform. Tenev commented that their mission is ultimately to democratise finance for all, and he hopes to get 95% of US households investing. In terms of the amount of female users on their platform investing in crypto, Tenev noted that it has grown 7x since the beginning of the year. Adding more features and functionality that appeals to consumers will help the onboarding of more people, as well as fractional shares which Tenev commented has opened up the platform to all minorities.
The Youtube 'fireside chat' focused on the growth of Robinhood, and its focus on customer service. This focus on customer support comes as no surprise following the huge backlash they faced after the GameStop incident. The chat did not go into the GameStop controversy, other than commenting on what Tenev refers to as "fake narratives".
Robinhood admitted that it may take a few months to recover from the events that saw them hit global news headlines, and doesn't rule out films or documentaries being made about the events that took place.
Disclaimer: This article is provided for informational purposes only. It is not offered or intended to be used as legal, tax, investment, financial, or other advice.