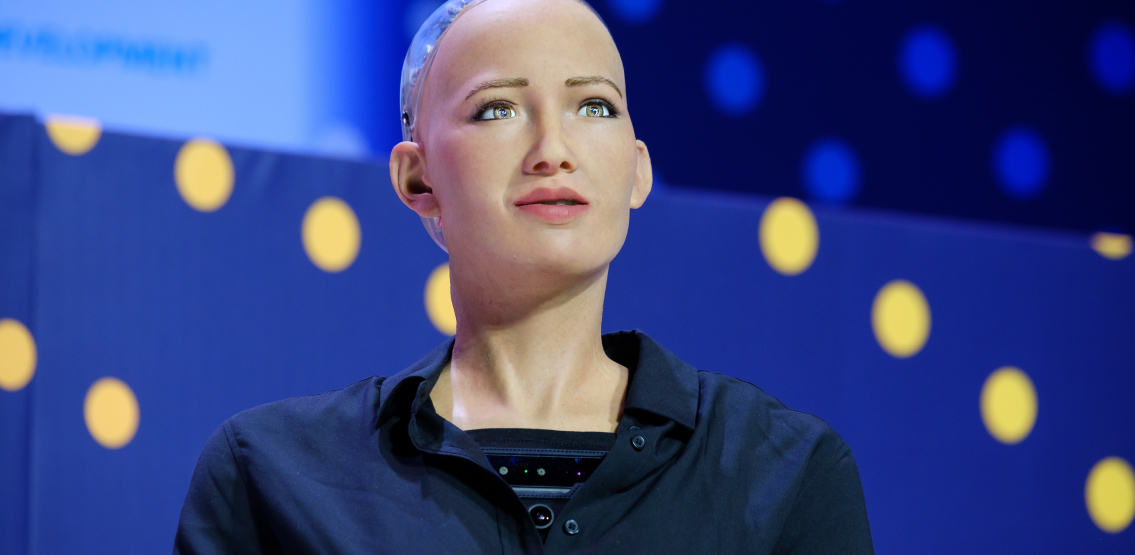 The humanoid Robot Sophia has produced digital artwork in collaboration with Italian digital artist Andrea Bonaceto which is to be sold as an NFT on the Nifty Gateway platform. This sale will mark the merging of the art world with robotics.
Sophia the robot was developed by Hong kong-based company Hanson Robotics in 2016 as a realistic humanoid robot capable of interacting with people. The social element of Sophia has led to her going viral, aiding the discussion about AI ethics and the future of robotics.
The digital work called "Sophia Instantiation" is a 12 second mp4 file that shows the transformation of Bonaceto's portrait into Sophia's digital painting. The NFT is accompanied by a physical portrait by Sophia. In another twist, after the bidding has finished, the successful bidder will have his or her face incorporated into the physical and digital artwork by Sophia.
"After the auction, I'll study the collector's face and add one last iteration to my digital and physical #NFT work, "Sophia Instantiation."
The addition of the successful bidder being incorporated into the artwork makes the work even more unique. Not only is this the first NFT created by a humanoid robot, but it maintains a human element from both the artist Bonaceto and the personal connection of the bidder.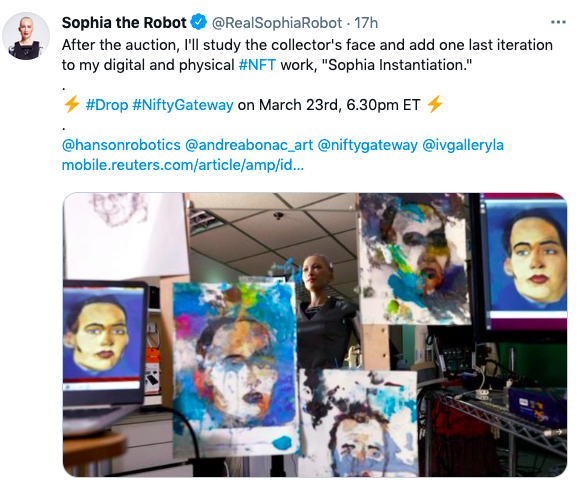 Sophia's creator describes the process of creating the artwork as a collaboration of Bonaceto's works, art history, and Sophia's physical paintings on various surfaces multiple times in a process described as "iterative loops of evolution". Sophia contributed to this commentary, adding:
"We use transformer networks and genetic algorithms in my art, and other kinds of computational creativity.My algorithms output unique patterns that never existed in the world before. So I think the machines can be creative."
The drop will take place on Nifty Gateway on March 23rd 6:30 pm EST.
Disclaimer: This article is provided for informational purposes only. It is not offered or intended to be used as legal, tax, investment, financial, or other advice.