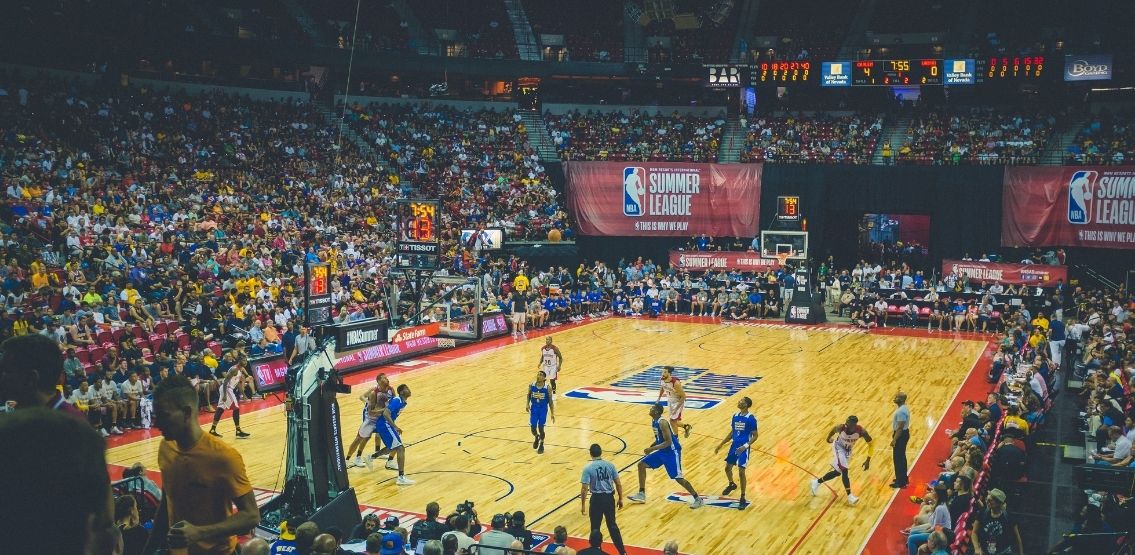 The NBA, the American professional basketball league, will soon be incorporating blockchain and crypto solutions into the industry.
NBA team owners have formed an NBA blockchain advisory committee composed of blockchain advocates and billionaires owning teams like the Nets, Mavs, Wizards, Celtics, Kings, and Jazz. The group is interested in exploring ways to integrate blockchain across the NBA's business model.
NFT's Recent Popularity An Influence?
The move might be influenced by the popularity NFTs are gaining in recent months, with the NBA Top Shot resale marketplace seeing sales of more than $300 million. NBA Top Shot was launched by Dapper Labs, a Vancouver-based blockchain company that allowed users to convert digital basketball highlights into NFTs.
However, while the NBA declined to comment, Dallas Mavericks owner Mark Cuban said via email,
"It has very little to do with Top Shot. It's about blockchain applications, of which Flow is just one option."
Why Does Blockchain Appeal To The NBA?
While NBA teams have already been accepting cryptocurrencies in their arenas, blockchain technology offers further highly profitable applications in interest areas such as gaming, digital art, ticketing, and sports betting. This way, the NBA includes a new audience diversity along with the younger tech-savvy fans involved in blockchain-based investments and transactions.
NBA Top Shot ranks first in the crypto-collectibles sector, as per data from Cryptoslam, and that's only the NFT aspect of what blockchain can offer to the NBA. Blockchain and cryptocurrency can easily help the NBA's profit margin with ticketing solutions, raffles, and giveaways, auctions on digitally signed memorabilia and jerseys. Anything the NBA sells can be purchased with crypto and turned into crypto assets for the collectible community that the NBA boasts of.
NBA Owners And Players Extremely Invested In Blockchain
Mark Cuban allowed the Dallas Mavericks basketball club to accept dogecoin (DOGE) via Bitpay. The Sacramento Kings basketball club has taken BTC since 2014 and is owned by Vivek Ranadive, an avid supporter of cryptocurrency and blockchain technology. In 2018, the club became to first to start its crypto mining program.
Steve Pagliuca, co-owner of the Boston Celtics, is also the co-chairman of Bain Capital, a VC unit that has invested millions in blockchain projects. Brooklyn Nets owner Joseph C. Tsai is the co-founder and executive vice-chairman of Chinese tech giant Alibaba. Washington Wizards owner Ted Leonsis was an early Dapper Labs investor.
Ryan Sweeney, a minority owner of the Utah Jazz, is a venture capitalist focused on tech and computing. Interest in blockchain extends to the NBA's players as well. Andre Iguodala, Aaron Gordon, and JaVale McGee are all investors at Dapper Labs, along with Spencer Dinwiddie, who tried to tokenize his NBA contract in 2019.
Disclaimer: This article is provided for informational purposes only. It is not offered or intended to be used as legal, tax, investment, financial, or other advice.