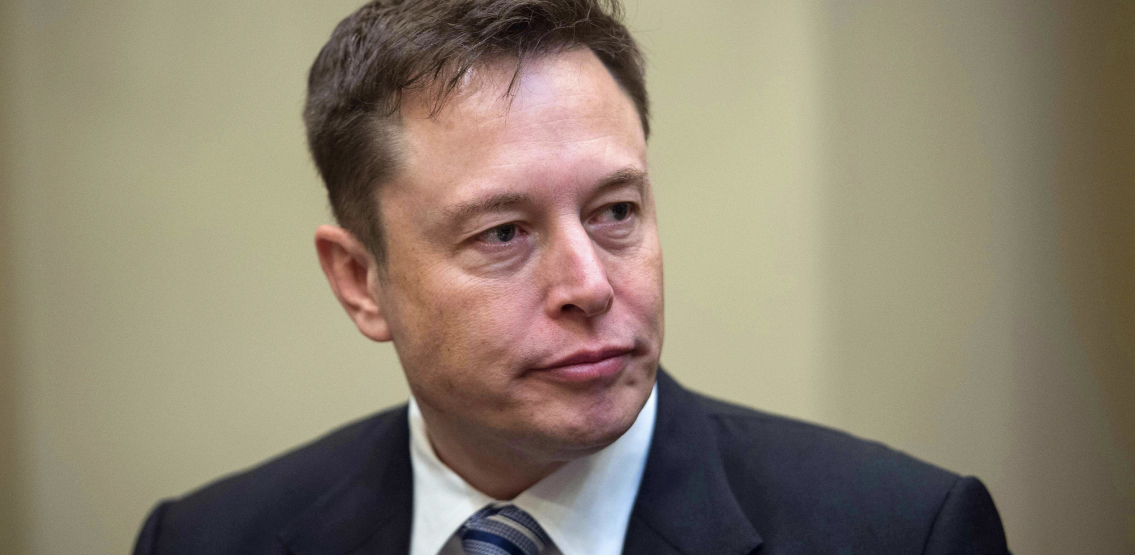 Bitcoin and the crypto markets took one hell of a crash overnight and this morning following Elon Musk and Tesla's complete about face regarding Bitcoin. Musk has faced a backlash on Twitter following hints that his company might sell its Bitcoin – a threat that has now been denied.
The Elon Musk/Bitcoin saga continues without abatement. The latest twist in the plot came very recently this morning when Musk appeared to be going back somewhat on his incredibly negative stance on Bitcoin. He tweeted the following:

With Bitcoin and the cryptocurrency market hovering on the brink of potential disaster at a Bitcoin price of around $42200, the tweet had the effect of Bitcoin bouncing up to $45400. Having practically reached a point of no return, the Bitcoin price might well have bounced anyway, but the latest Musk tweet will have helped.
Musk has taken quite a negative hammering on Twitter as his new-found negativity towards Bitcoin caused a backlash. Many from the community were incensed at what they construed as serious manipulation of the crypto market.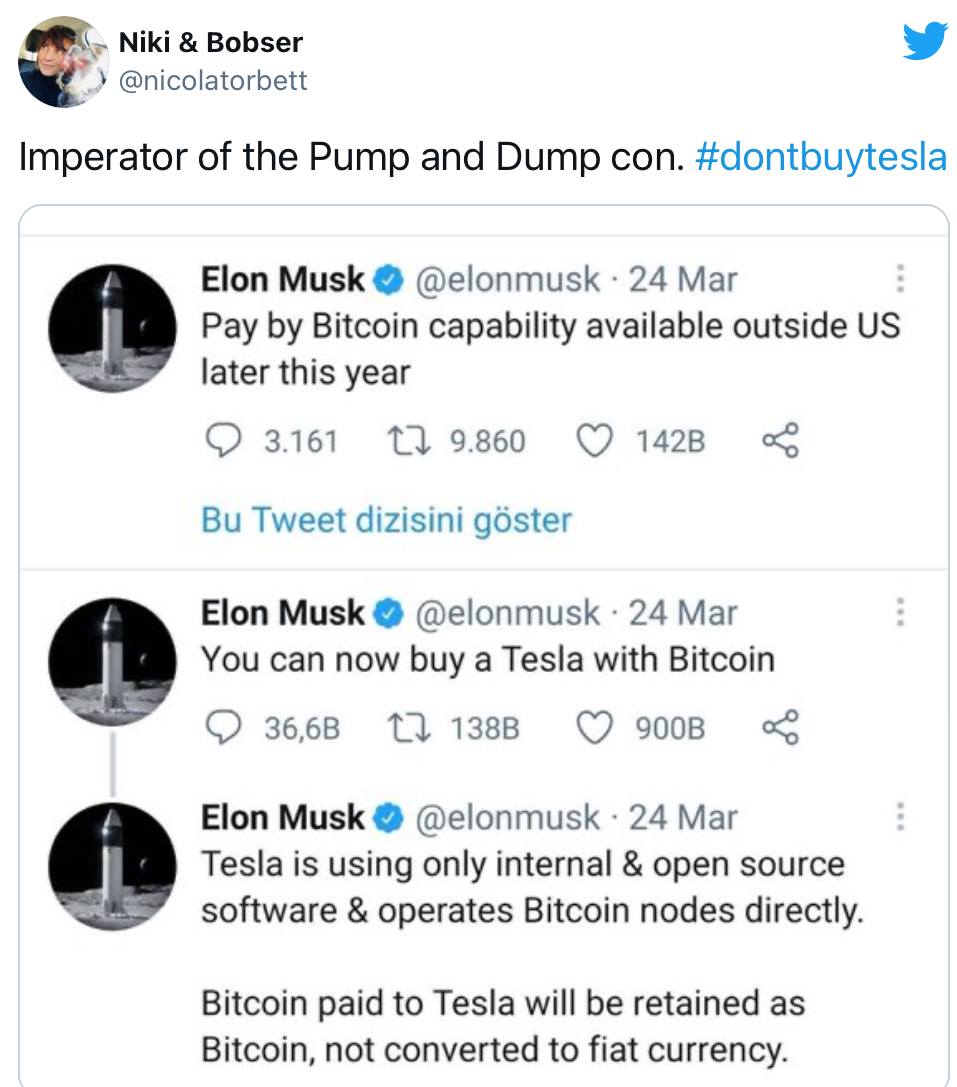 Some of the most prominent pro-Bitcoin voices on the internet have also been querying the Musk stance. Dallas Mavericks owner Mark Cuban has argued that if Bitcoin replaces gold as a store of value, then it will certainly have far better repercussions for the environment.
It could be argued that Anthony Pompliano summed up the whole situation fairly well when he posted this tweet on the financial chaos across the crypto space: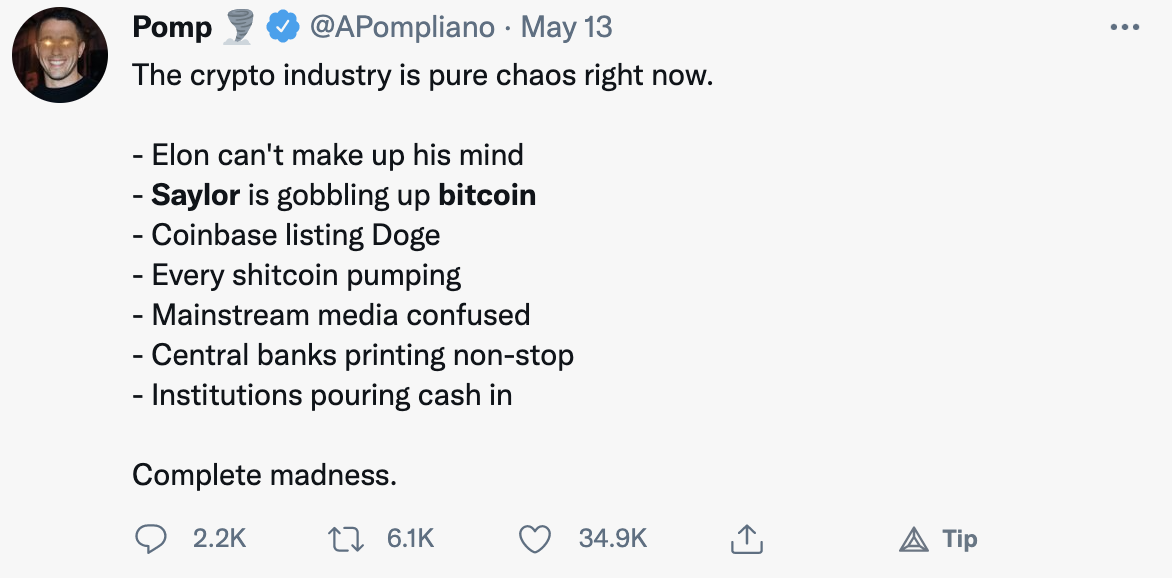 At time of writing, Bitcoin is still not out of the woods. The price is now hovering at just over $44000. It's make your mind up time for the king of the cryptocurrencies. Will institutions and retail jump back in now and buy the most incredible dip opportunity?
Disclaimer: This article is provided for informational purposes only. It is not offered or intended to be used as legal, tax, investment, financial, or other advice.