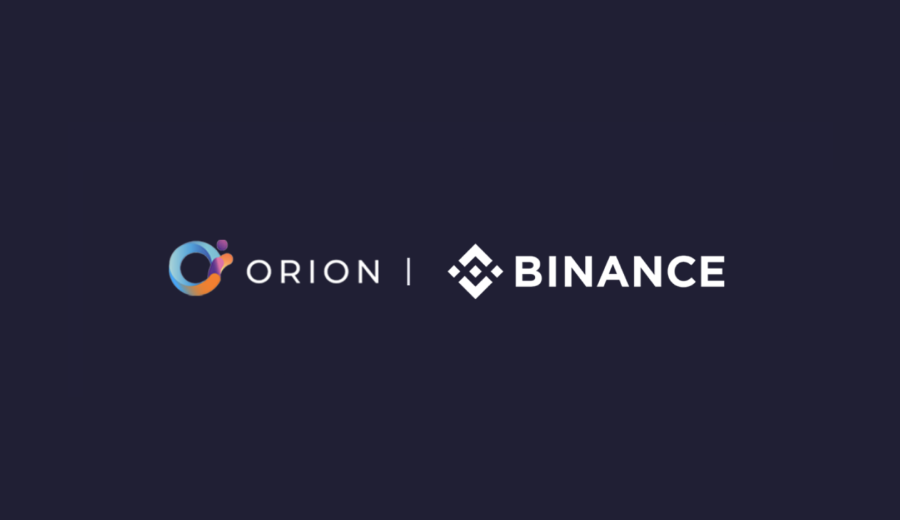 Orion Protocol, a decentralized liquidity aggregator, recently announced that it has become the exchange's first partner to open full terminal integration with Binance Bridge.

The partnership entails Orion Protocol's launch of the Orion Bridge, it's interoperability framework integrated with the Binance Smart Chain (BSC). With the integration to its trading terminal, Orion Protocol will enable users to access Ethereum assets directly on the Binance Smart Chain without the associated network fees and network latency congestion characteristic of the current ETH ecosystem.

According to Orion Protocol's press release, the crypto market is "incredibly fragmented" such that a diverse range of assets are spread across different exchanges, all with differing blockchain protocols and consensus algorithms.

The crypto and blockchain industry has seen significant developments in order to advance cross-chain interoperability, in an effort to homogenize systems and further decentralize the market. Orion Protocol's decentralized liquidity aggregation service works to resolve these differences and introduce a platform to realize full interoperability between blockchains.

With the integration, Ethereum users will be given the ability to trade and transfer Ethereum-based ERC-20 tokens listed on the Orion Terminal directly from their wallets through BSC. These transactions are settled entirely over the Binance Smart Chain with negligible fees through a 'helper wallet' assigned by Orion Protocol.

Only users who need to deposit into the Orion Terminal smart contract (usually done on a first-use basis by allowing a wallet to connect) are charged with Ethereum network fees, while all other subsequent trading and withdrawals are charged based on BSC's network fee scheme, which are drastically lower than current gas fee averages. Binance Smart Chain's network fees have been claimed to be at least 135 times less, compared to Ethereum network fees.

The Binance Bridge integration also means that cryptocurrencies such as BTC, LTC, DOT, and others are enabled, allowing users to trade native, non-wrapped tokens directly on Orion's trading terminal through an external wallet such as Metamask.

According to Orion Protocol, their liquidity aggregation protocol is chain-agnostic, implying that its service can serve as a gateway for both decentralized exchanges and centralized exchanges in equal measure. The protocol is currently the only liquidity aggregator in the market that is able to do this.

Orion Protocol is currently integrated on Ethereum and Binance Smart Chains, with full integrations to Cardano, Polkadot, Fantom, Avalanche, Huobi's ECO Chain, Elrond, and a host of other industry leading blockchains already in its development pipeline.

Disclaimer: This article is provided for informational purposes only. It is not offered or intended to be used as legal, tax, investment, financial, or other advice.