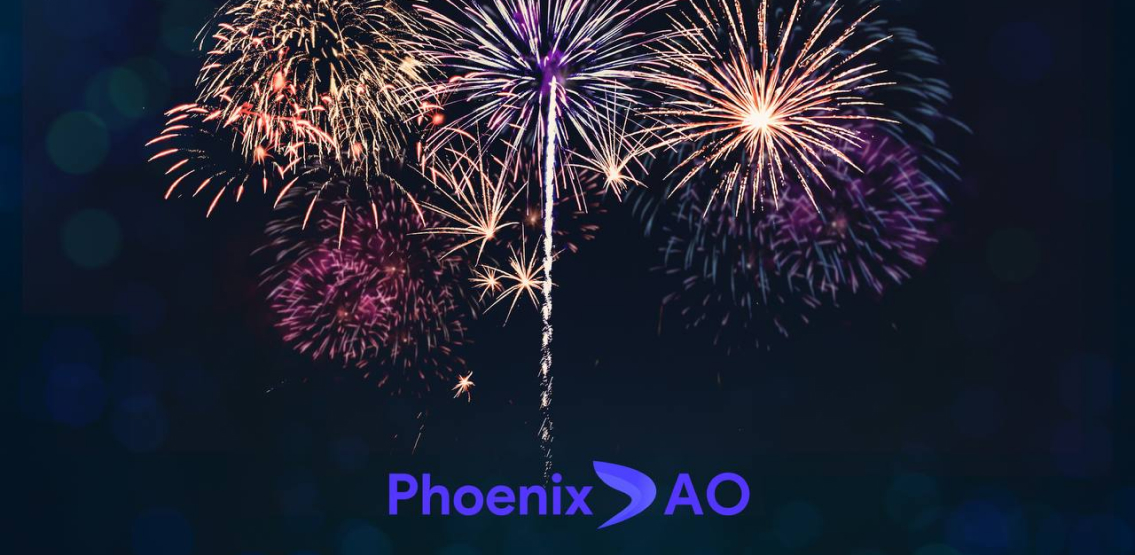 Exciting news for both the crypto community and the event ticketing and management industry as PhoenixDAO launches its flagship Events dApp, Phoenix Events dApp. For several years, the events ticketing industry has been riddled with several problems which affect the customers as well as limit the industry's growth.
PhoenixDAO Events dApps aims to address all of these problems and provide a solution by leveraging the functionality of blockchain technology and decentralized apps. Some of the issues that the event ticketing industry commonly face are:
Counterfeit and duplicate tickets that circulate through unofficial channels.

Bulk purchasing and hoarding of the tickets to sell at a higher price.

Lack of a secure platform to purchase tickets.

Lack of a medium to e-gift tickets to friends and family.
PhoenixDAO Events dApp intends to tackle these problems by integrating itself with PhoenixDAO Events Marketplace.
PhoenixDAO Events dApp: a DeFi-powered Solution
The PhoenixDAO Events Marketplace is a DeFi-powered Eventbrite style dApp which allows users to find, purchase, and sell tickets for events. It is the latest addition to the PhoenixDAO ecosystem and will add significant value to its robust set of products. This app uses a Polygon side scaling solution, instead of Ethereum Network, to lower the gas fees and provide a faster and cheaper platform for its users.
As a primary goal, the Events dApp aims to provide a platform for users to host an event and to sell tickets or purchase those tickets using PHNX, the native token of the PhoenixDAO ecosystem. The app is powered by a PHNX-ID solution in which every ticket is tied to a user on the ecosystem, thereby making its ownership immutable.
It works as an NFT (non-fungible token) that is registered on the blockchain so that the ticket ownership becomes permanent. PhoenixDAO Events dApp is the first app to use ERC-721 tokens to issue NFT-based tokens for events. Furthermore, users can e-gift tickets to their friends and families using a secure payment gateway facilitated by blockchain technology.
Given that each ticket is assigned ownership, it cannot be hoarded or purchased in bulk to be resold at a higher price. This solution can solve all of the problems that the event ticketing industry currently faces.
Creating an Event
PhoenixDAO Events dApp can also be used to create an event and sell tickets. All the users need to do is put in standard details such as events, time, location, place, and category. The app will show you the aesthetic of your image in real-time as you enter the relevant details.
You can then choose to create a free event, or get paid in PHNX, according to your preference. Free events are beneficial in helping to familiarize users with the inner workings of the app and its vast possibilities.
The user can also decide on the quantity of the tickets. For example, you can make the event exclusive and offer only 50 tickets, or create a bigger event with a 5,000 users capacity. Once you have ironed out all the details, the event will automatically go live on the PhoenixDAO marketplace, where users can then begin purchasing tickets.
About PhoenixDAO: a Decentralized Ecosystem
PhoenixDAO is a decentralized platform where applications can leverage its PHNX-ID solution to assign ownership to tickets. The company takes a three-pronged approach to revolutionize the event ticketing and management industry.
Firstly, the Events Marketplace will act as a platform where communities can showcase their innovation and connect to a global audience. As the platform is decentralized, it provides unbiased and equal opportunity to every user. Secondly, its unique identity protocol makes the management and ticketing process faster and more secure. Thirdly, the company offers a suite of next-gen dApps that different blockchain platforms can use to power their ecosystem.
Disclaimer: This article is provided for informational purposes only. It is not offered or intended to be used as legal, tax, investment, financial, or other advice.