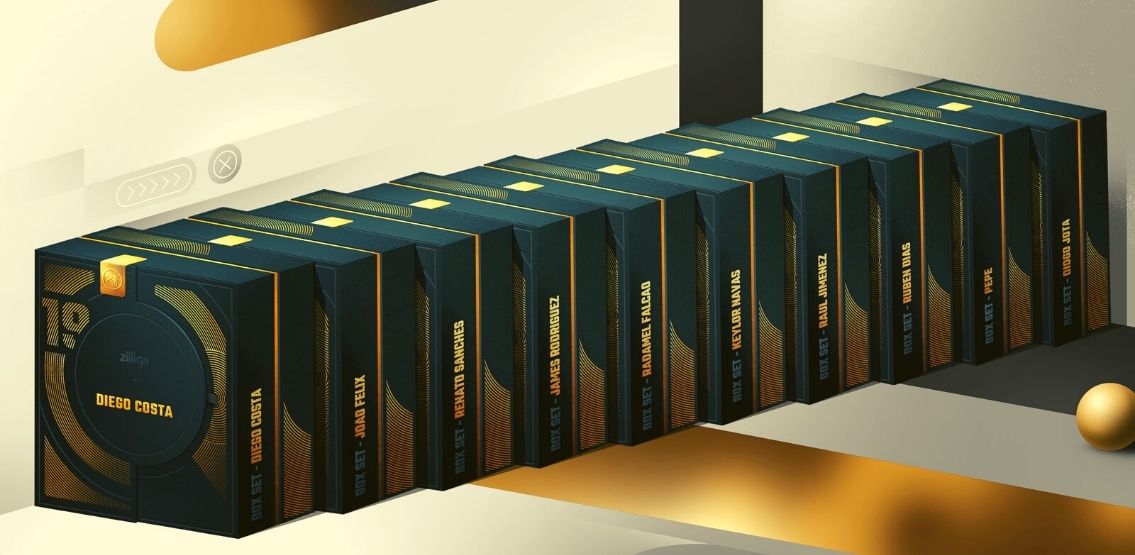 Polaris Sports, a leading athlete commercial rights representation firm, has announced that it is entering into a partnership with Zilliqa. The partnership will focus on creating and launching exclusive non-fungible tokens NFTs of ten top global football superstars.
Zilliqa is a high-performance blockchain, and the partnership will help the co-created NFT collection bring some of football's leading lights more monetization opportunities and greater autonomy for their personal brands.
Featuring The Who's Who Of The Footballing World
The NFTs will feature a host of superstars from the footballing world, such as Former Chelsea and Atletico Madrid striker Diego Costa and South American Football Superstar James Rodriguez, who has played for Real Madrid and Everton. The collection will drop on the 6th of June, 2021, and will include,
Former Chelsea FC and Atletico Madrid Striker Diego Costa.

Columbian Superstar and Everton midfielder James Rodriguez

Porto and Portugal center back Pepe

PSG goalkeeper Keylor Navas

Columbian striker and captain Radamel Falcao

Liverpool FC forward Diogo Jota

Atletico Madrid and Portugal forward Joao Felix

Wolverhampton Wanderers forward Raul Jiminez

Portugal and Lille midfielder Renato Sanches

Manchester City center-back Ruben Dias

A SUPERPACK featuring all ten stars specially autographed digital card NFTs
A Chance To Win Exclusive Prizes
Each player NFT will be sold as Individual Football Star Packs and will be available in three color variations, Gold, Copper, and Steel. There will be a total of 333 packs per player, and out of these 333 packs sold for each player, five buyers stand a chance to receive a signed jersey from the player. In addition, one fan will also have the opportunity to win autographed boots or gloves belonging to the player whose pack they purchase. Each Football Star Pack will be sold for $3500 per unit.
The SUPERPACK
The SUPERPACK consists of the NFTs of all ten players, along with exclusive, autographed digital card NFTs. The SUPERPACK will have only 999 copies and will come in the same color variations (Gold, Copper, and Steel). The SUPERPACK will be priced at $20,000 per unit, and three lucky purchasers will have the chance to meet three players virtually, while five more lucky purchasers will autographed jerseys from all ten players in the collection.
Inspiration From Traditional Baseball Cards
The NFT collection finds its inspiration from traditional baseball cards as digital collectibles that highlight player statistics and also feature player footage, graphics, and a personal video interview. Production took place in Italy, Portugal, Singapore with footage shot on-location with all ten footballers across Spain, France, UK, Portugal, and Turkey.
Disclaimer: This article is provided for informational purposes only. It is not offered or intended to be used as legal, tax, investment, financial, or other advice.