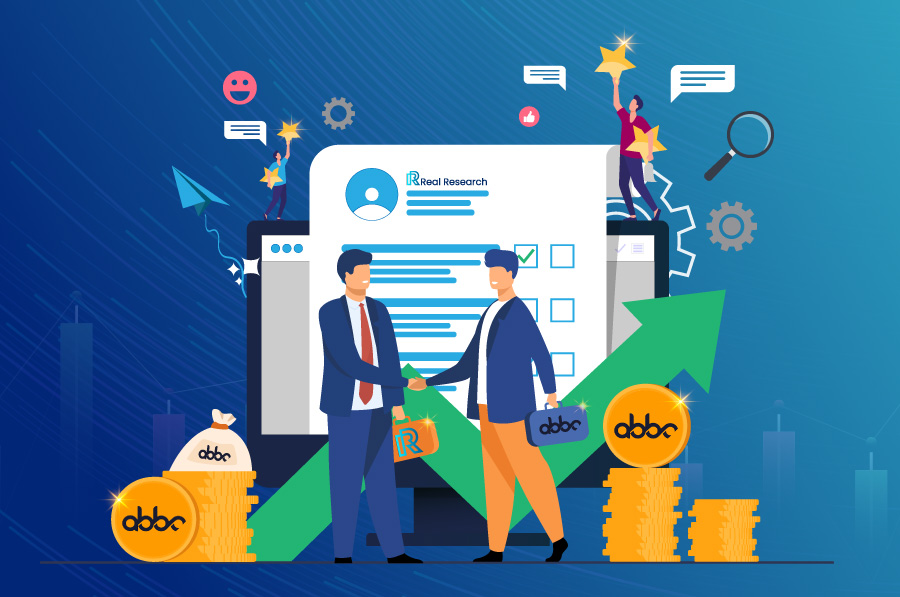 ABBC Foundation is excited to announce its strategic partnership with TNC Group's Real Research. Both companies are embarking on an exciting new venture, bringing the two platforms together to serve their customers better. The partnership will strengthen the infrastructures of both companies further and will be marked an important milestone. Besides that, both ABBC and Real Research will be able to leverage each other's specific functionality for their benefit.
Since its inception in 2017, the ABBC Foundation has consistently worked to complete its mission of establishing the 'Future of Payment Security'. The company heads major blockchain projects including Aladdin Wallet and Buyaladdin. Adding onto its list of important milestones achieved so far, the brand is happy to announce this latest achievement.
Thanks to this collaboration, ABBC Coins will soon become available on the Real Research platform as a Reward Coin. This way, ABBC will help Real Research diversify its reward options for sponsors as well as users. Sponsors will select between either TNC or ABBC coins to reward users for completing their surveys, and on the other hand, customers will be able to earn two different kinds of cryptocurrency. At the moment, TNC can be bought on the Sponsor Portal through exchanges and PayPal. Once Real Research completes the integration, ABBC Coin will also be available to purchase in the same way.
Real Research's survey platform, which already harbors over 3,000,000 users and is growing even further, comes with a company vision to 'help drive business to realize their full potential.' The platform is a market research portal letting sponsors create targeted surveys rewarding users with coins for answering research questions.
Its eventual adoption of ABBC Coins on the platform as a Reward Coin will massively boost ABBC Coin users. In fact, as a result of the partnership, the ABBC team estimates that it will see around 100,000,000 new users within just this year. The exposure that Real Research will provide ABBC Foundation through its popularity as a user platform, will be reflected in the survey platform's greater accessibility as a result of diverse reward options with ABBC Coin.
The ABBC team is working relentlessly to ensure that this alliance goes smoothly, and both businesses can see their desired outcomes. The company hopes to reach its next intended milestone of having 10,000,000 ABBC Coin holders as well as see the coin appreciate in value.
In an effort to achieve this, most recently, ABBC Coin was listed on top crypto exchange, KuCoin. Added to this, many more listings are lined up for the Coin's future, bringing its goal of becoming a one-stop payment option for users much closer.
Disclaimer: This is a sponsored press release, and is for informational purposes only. It does not reflect the views of Crypto Daily, nor is it intended to be used as legal, tax, investment, or financial advice.