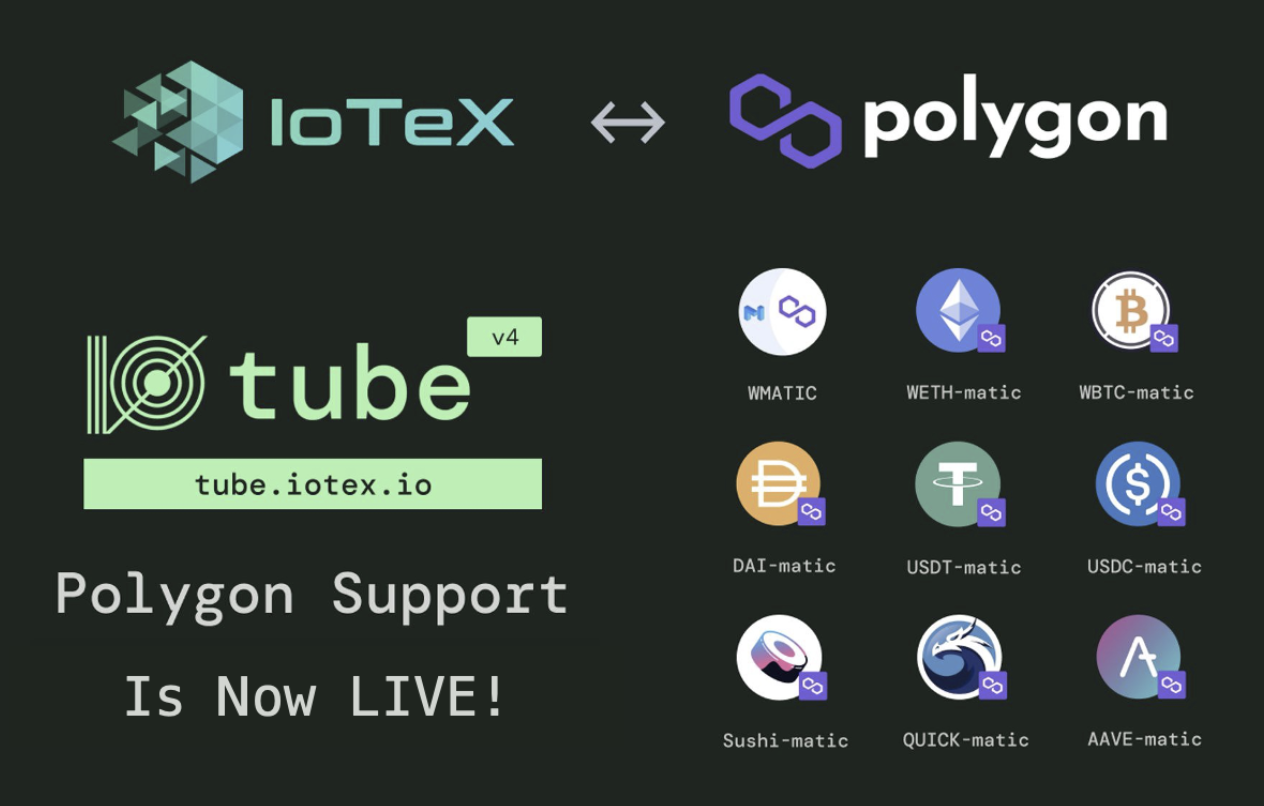 The ioTube cross-chain bridge now enables two-way swaps between IoTeX and Polygon (Matic). The Ethereum blockchain, and Binance Smart Chain are already supported.
IoTeX has announced the addition of Polygon (Matic) to its growing network of cross-chain swappable tokens. Polygon is one of the fastest growing blockchain networks in the space, and this partnership will provide yet more liquidity to the IoTeX network.
A member of the IoTeX team wrote:
"Adding Polygon support to our ioTube cross-chain bridge is just the first milestone in our long-term partnership with Polygon. In the future, we will activate more exciting use cases including bringing 'Real-World NFTs' and smart device data to the Polygon network"
IoTube Version 4
Polygon users can now take advantage of the ioTube cross-chain bridge, which comes with ultra-low fees. The ioTube coding is open to everyone to inspect on GitHub, and is also compatible with ioPay and Metamask.
Tokens available on via the bridge are currently: MATIC, wMATIC (wrapped), wETH, wBTC, DAI, USDT, USDC, SUSHI, QUICK, and AAVE. For a tutorial on how to convert the tokens visit this page.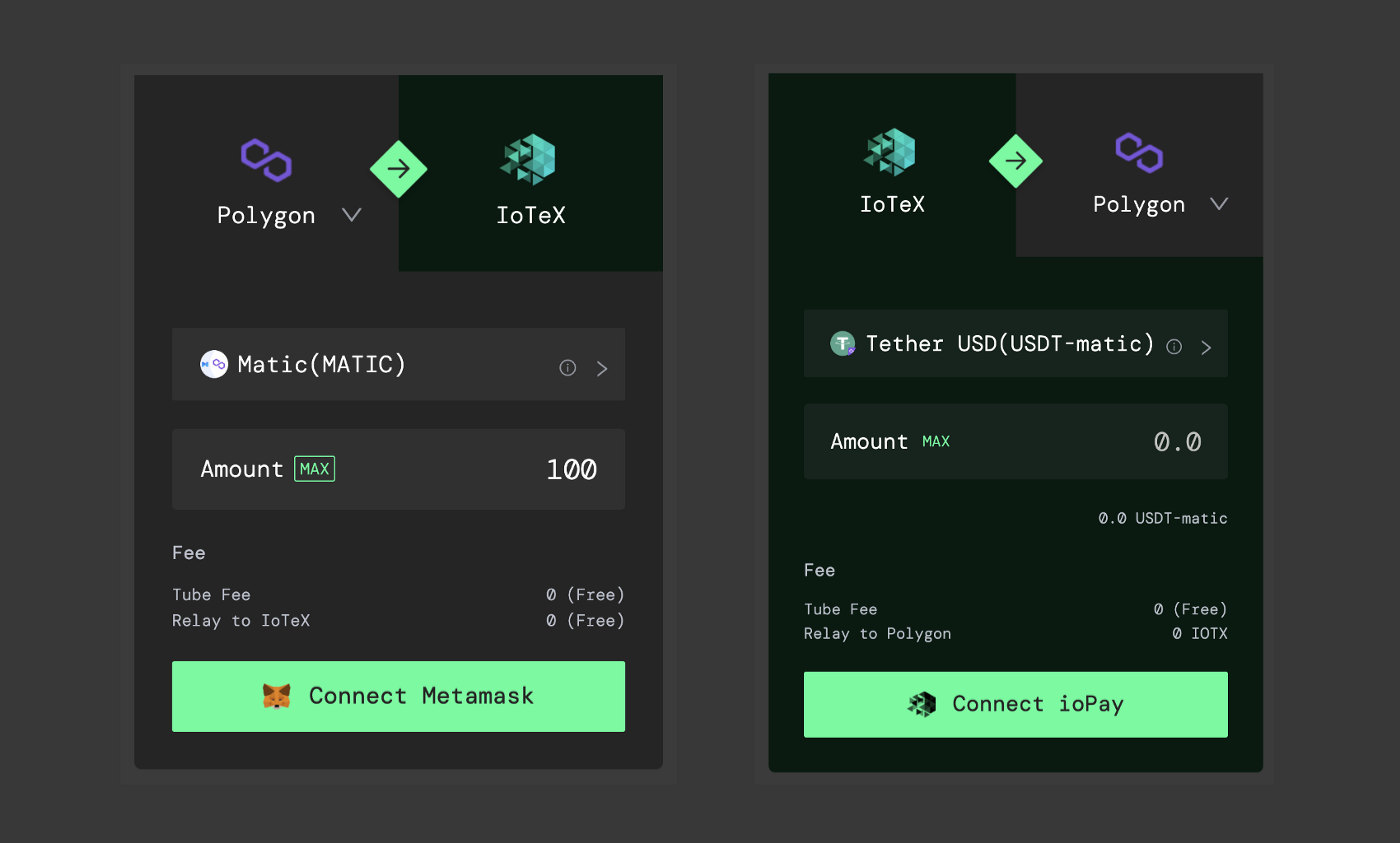 In order to enable cross-chain token transfers, smart contracts are used on the origin, as well as the destination chain. The process begins when a user deposits assets onto Chain A by way of a "cashier contract". Many witnesses verify the event and send a signature to the relayer network, which instructs a validator contract on Chain B to mint the corresponding amount of tokens that were deposited on Chain A.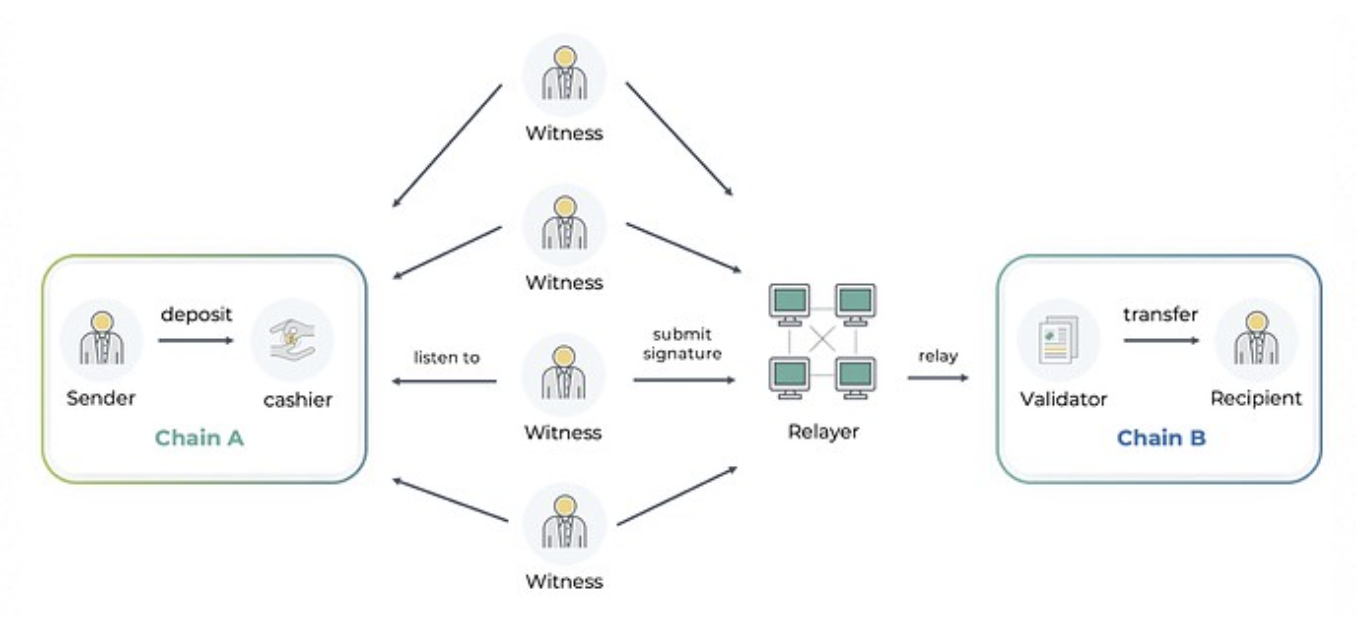 For further insight into exactly how the process works go to the Medium article published by the IoTex team.
Once the tokens have been sent across the ioTube bridge and converted on the Polygon, Ethereum, and BSC chains, they can then be traded on the respective exchanges mimo (IoTeX), Quickswap (Polygon), Uniswap (Ethereum), and PancakeSwap (BSC). More cross-chain integrations are planned for the future.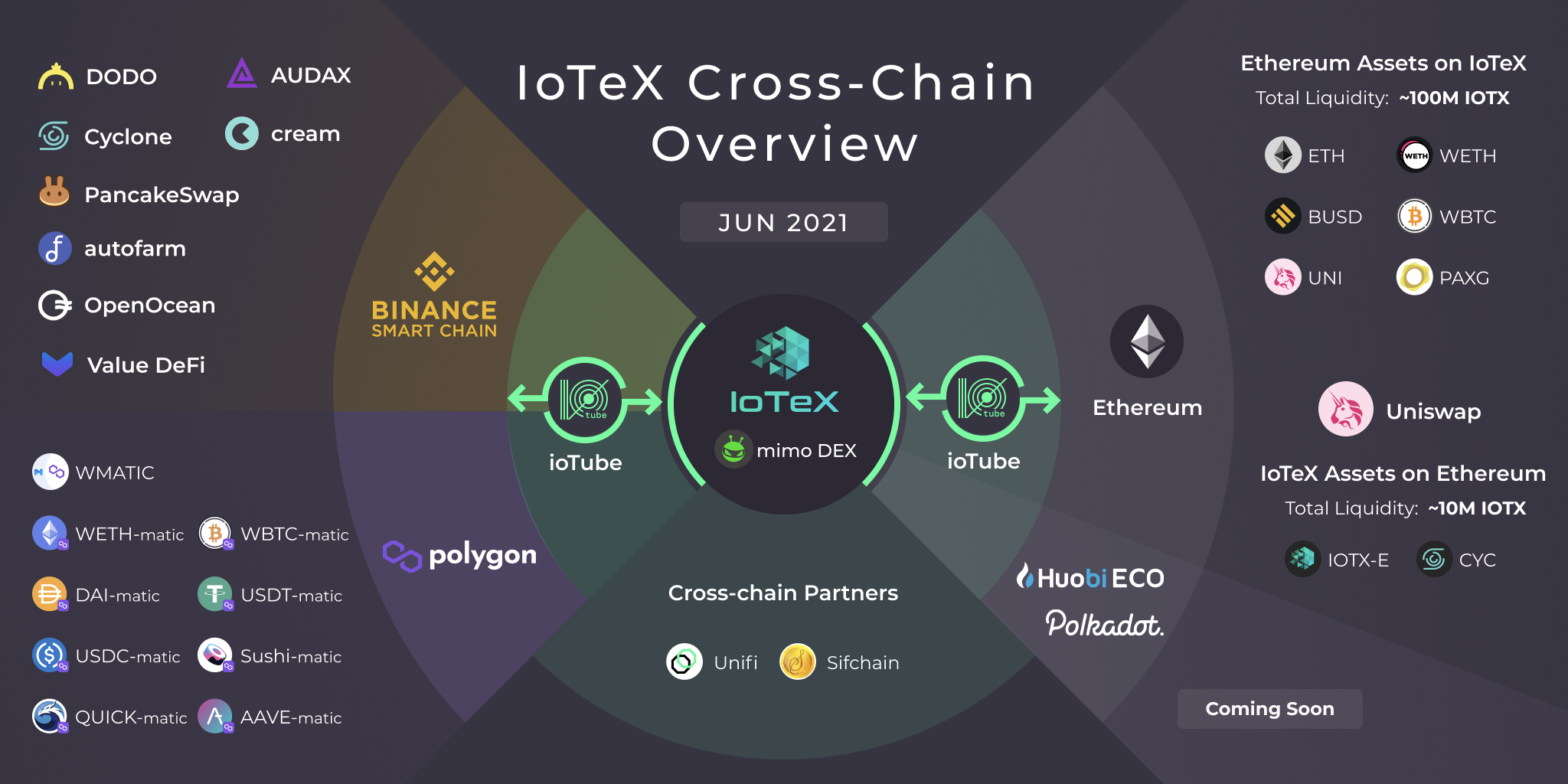 Disclaimer: This article is provided for informational purposes only. It is not offered or intended to be used as legal, tax, investment, financial, or other advice.