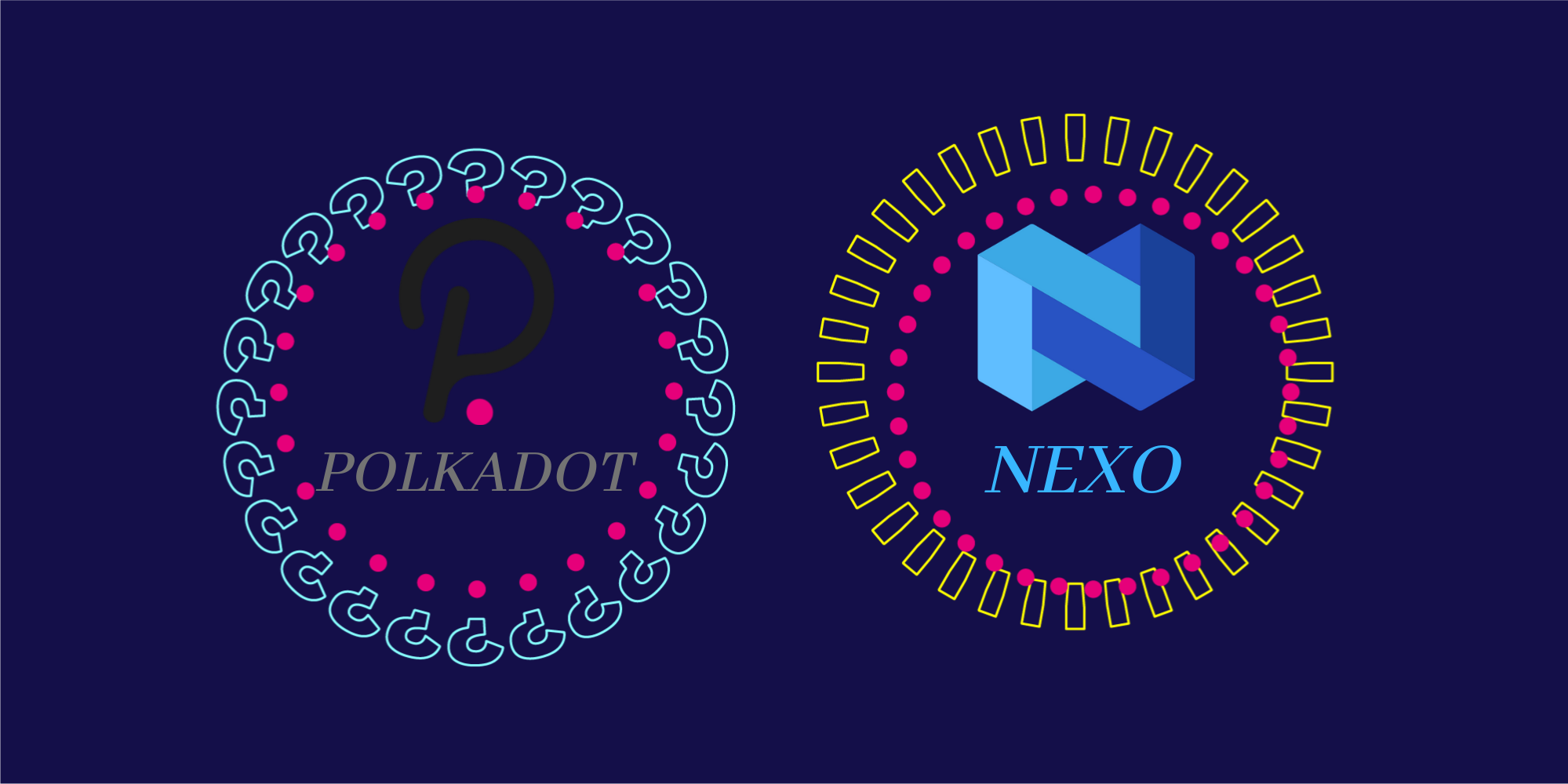 The financial realm could soon see a complete overhaul as more decentralized projects like Nexo, begin to compete with traditional banking systems by offering savings, direct payments and borrowing solutions, with unparalleled conditions currently available in the centralized marketplace. With earnings of up to 12% on fiat currencies and up to 8% on crypto holdings, this could well make the traditional banking structure obsolete.
Nexo is at heart, a regulated exchange and an accompanying wallet, however it goes one step further by offering clients the ability to earn extremely high yield for holding or staking their crypto assets, and it gives users the ability to borrow money, with their tax-efficient Instant Crypto Credit Lines™.
DOT added to Nexo
Nexo has recently onboarded DOT cryptocurrency into the expanding line of cryptos it supports, bringing the total of available cryptos up to 19, including Tether, DAI and Tron as well as all the major crypto assets. Now that DOT is launching on Nexo, users can buy and sell DOT using the exchange, with a wide selection of both fiat currencies and crypto assets, it earns users interest of up to 8% APY for simply holding and staking their DOT, and it allows users to borrow against DOT using it as collateral, with an interest rate that starts at 6.9%. On top of this DOT will be tradable in Nexo's OTC trading platform.
One thing that makes Nexo stand out is its ability to function as a savings account, where users can store not only their crypto assets, but also their traditional currencies (EUR, USD and GBP) and earn up to 12% interest. With interest rates near zero globally, It is this feature that makes a decentralized platform like Nexo's stand head and shoulders above the available centralized savings accounts.

Nexo currently has 1.5 million users and has processed $30+ billion of volume across more than 200 jurisdictions. It has insurance of $375M Insurance on its custodial assets.
Disclaimer: This article is provided for informational purposes only. It is not offered or intended to be used as legal, tax, investment, financial, or other advice.