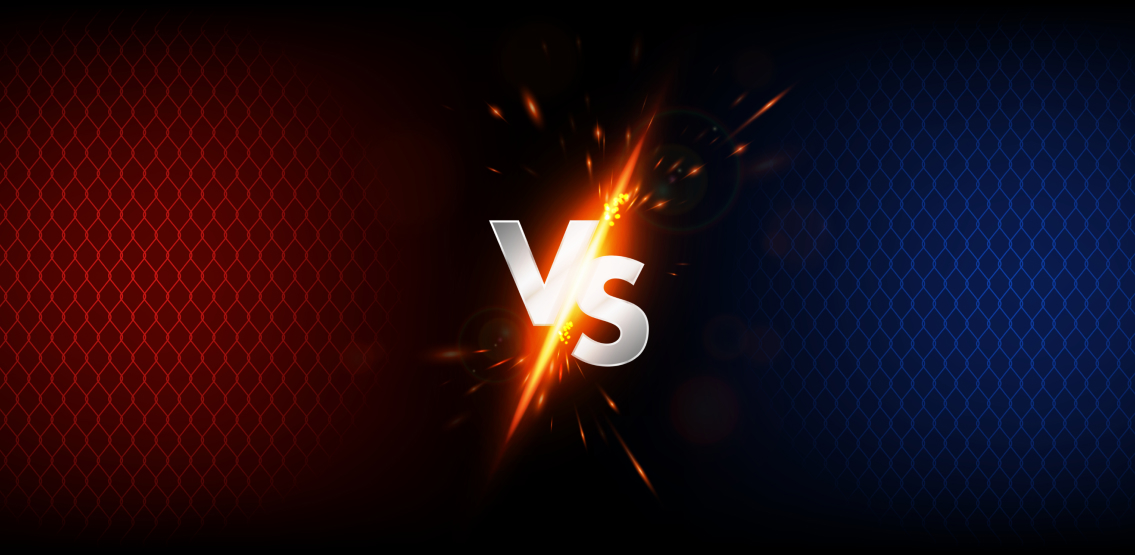 Today's Logan Paul V Floyd Mayweather match ended in boos from the crowd, but saw the participants earning millions in sponsorship deals and live streaming. Logan Paul may have been the clear underdog, but his influence and reach in the crypto world has been demonstrated through this event.
The eight round exhibition match that took place today resulted in disappointment for those who wanted to see a wild event and a knockout. The veteran boxer seemed to take the exhibition match against the 26 year old YouTuber in his stride, dancing around the clumsy punches thrown at him.
Prior to the much anticipated fight, which saw underdog and influencer Logan Paul take up gloves against boxing legend Floyd Mayweather, Paul wore a Blockfolio shirt with a QR code leading to the crypto trading app. Only a few hours before the fight Paul tweeted that Blockfolio would be giving ten people $10,000 in Ethereum if they followed the link. In the time that Paul was interviewed by Showtime's Brendon Shaub, the website had crashed from the sheer volume of attempts to follow the QR Code ink.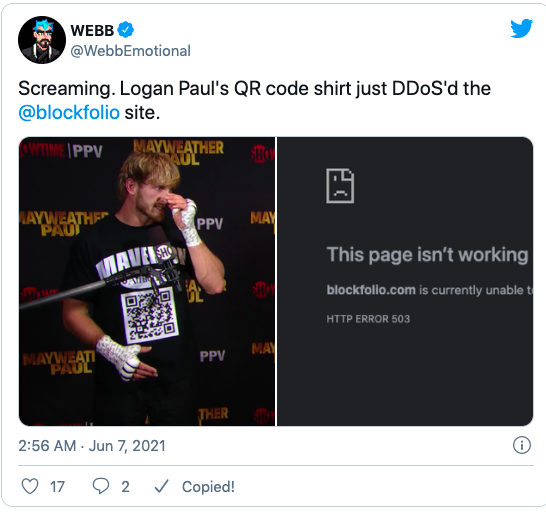 While a large percentage of people who followed Paul's instructions were unable to follow the link through due to the crash, the influence of the YouTuber in the crypto world has once again been demonstrated. Social auction app SuperBid, one of the main sponsors of the recent Paul Vs Mayweather fight, launched a #fightforcrypto campaign - a global movement that aims to promote the app and connect fans to influencer-led auctions.
As a vocal proponent of cryptocurrency, it makes sense that Logan Paul teamed up with a number of cryptocurrency platforms in order to promote his fight. The YouTuber has capitalised on cryptocurrency and NFTs, this year selling $5 million through the launch of his NFTs. In January of this year, Paul announced on his Impaulsive podcast that he would be getting involved in cryptocurrency "in a big way".
Floyd Mayweather is also no stranger to cryptocurrency, actively praising the digital currency and encouraging people to buy his NFTs. In an interview with The Sun Mayweather acknowledged his faith in crypto, stating: "Cryptocurrency, it's the new wave, it's what everybody's doing."
Although the exhibition match between Mayweather and Paul may have been disappointing to some, it seems to have been more centered around cryptocurrency than anything else.
Disclaimer: This article is provided for informational purposes only. It is not offered or intended to be used as legal, tax, investment, financial, or other advice.