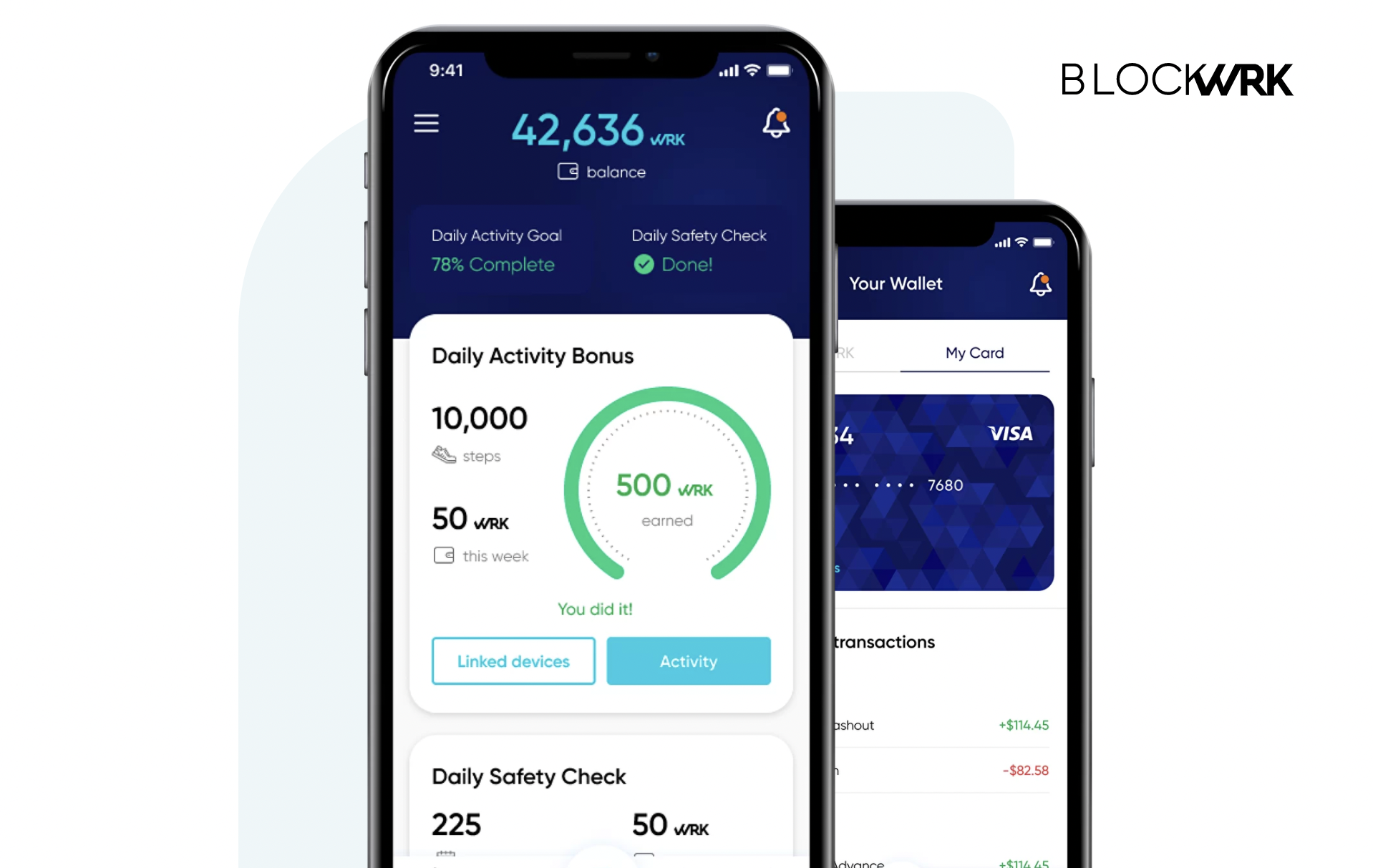 blockWRK has officially announced the launch of its blockchain-based employee goal-management application on the US market. The launch will cover an initial user base of 150,000 employees from multiple local partners.
The rapid transition of numerous companies to remote-working environments, coupled with labor force shortages, has led to increased demand for incentive mechanisms from human resource departments. The blockWRK application was designed in response to such demand, providing employers with an all-in-one, decentralized employee-management system. The application allows goal-setting for all company verticals and rewarding of employees for value-generating activities.
The project has successfully attracted over $2 million in private investment funds and is currently at the beta stage of development. The launch of the full version of the application is slated for mid-Q3 of 2021.
The CEO of blockWRK and former HR executive, George Mylonakis, stated that the application is aimed at management seeking to control and reward workforce day-to-day activities in real-time using a convenient dashboard containing all the key metrics of employee performance.
HR managers can rely on blockWRK to set daily or weekly goals and reward top-performing employees with ERC-20 standard WRK tokens. The WRK tokens can be easily converted into USD and transferred to blockWRK-branded Visa debit cards, or personal employee bank accounts. The inclusion of such micro-rewards has been proven to greatly enhance employee performance and allows companies to do away with yearly bonuses and other complicated incentive programs.
Mylonakis stresses that the widespread disconnection between employers and employees, as well as the lack of proper workforce appreciation, is to be blamed for poor employee retention. The application can also help improve employee mental health by encouraging productivity and rewarding value-generating behavior.
The application also eliminates bank NSF fees, and the need to resort to payday lenders, allowing employees to avoid predatory interest rates that often exceed 600% annually. Other benefits include free mental health counseling on-demand and free access to telemedicine services.
The company has already partnered with a number of US employers, payroll processing and HR companies. The partnerships ensure coverage of over 150,000 employees at the initial launch stage. The application has also been integrated with one of the leading payroll processing software suites, opening prospects for reaching a potential workforce numbering over 2 million in the United States.

Disclaimer: This article is provided for informational purposes only. It is not offered or intended to be used as legal, tax, investment, financial, or other advice.