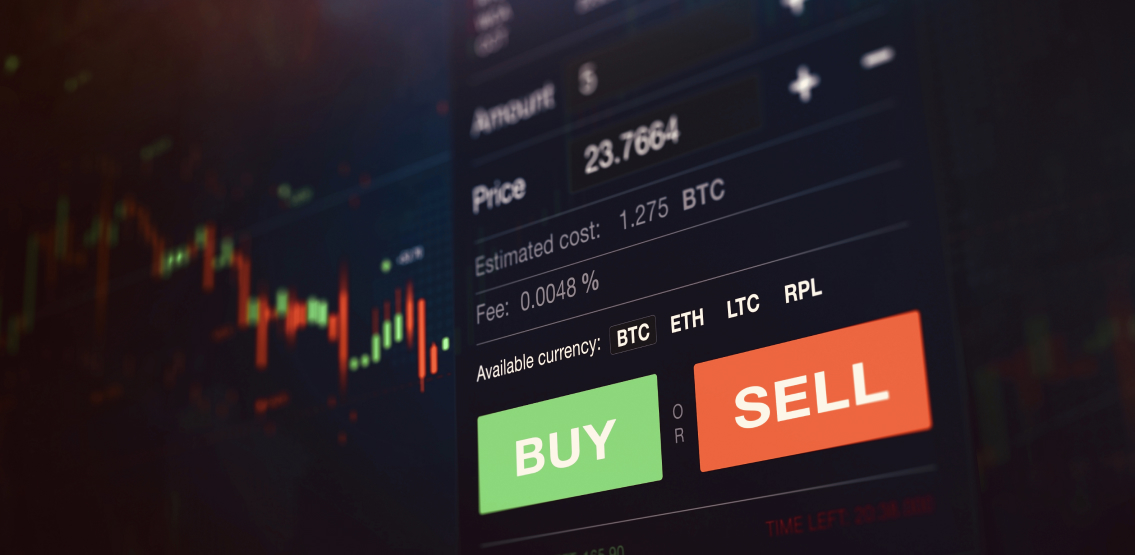 Despite Bitcoin losing half its value over the last few weeks, and most of the rest of the crypto market faring even worse, Julius De Kempenaer, a senior technical analyst at StockCharts.com, says that the plunge is not going to stop any time soon.
According to a recently published article today on Business Insider, cryptocurrencies have seen their worst fall since the top of the last bull market at the end of 2017.
De Kempenaer says that the worst is yet to come.
The senior analyst has built a tool to track trends in asset prices called a Relative Rotational Graph (RRG). The graph has the two axes of momentum and relative strength. Supposedly, price of an asset will follow "a roughly circular pattern", crossing through 4 sections entitled "improving, leading, weakening, and lagging".
De Kampenaer says that his graph predicts that cryptocurrencies will continue to generally underperform the dollar. Talking of his graph, he states that assets that are in the yellow quadrant and heading for the red quadrant are looking bad and are likely to fall in price.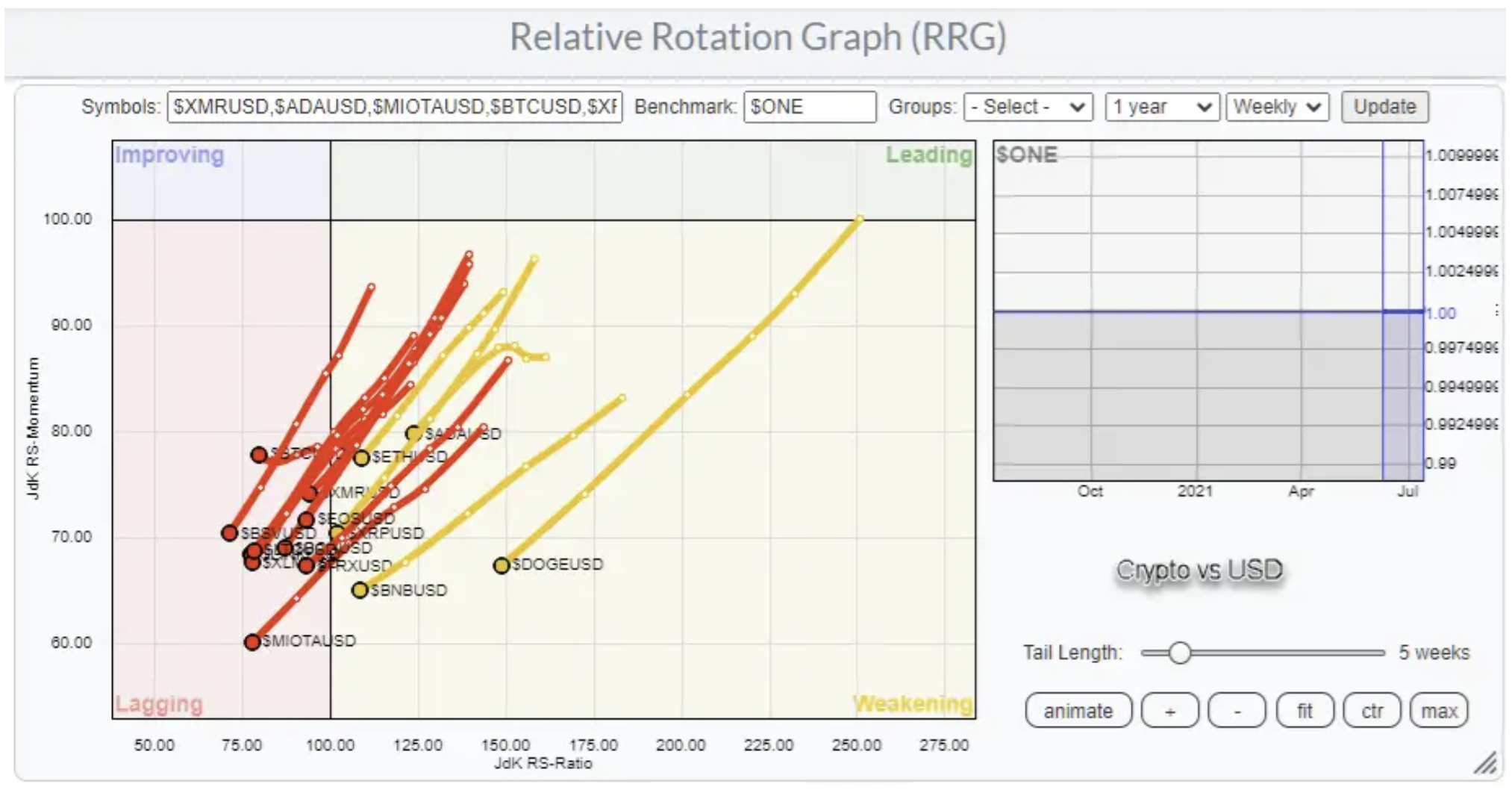 Source: Business Insider/Stockcharts.com
"I'm afraid we haven't seen all the weakness in crypto yet. The whole crypto space versus fiat US dollar is weakening, and according to the RRG, which is showing you the relative picture, that's not going to change anytime soon."
De Kampenaer does say though that if investors want to be in cryptocurrency, they should probably stick to Bitcoin, because this is the "safest" of the cryptocurrencies. Most other cryptos underperform Bitcoin in terms of momentum and relative strength.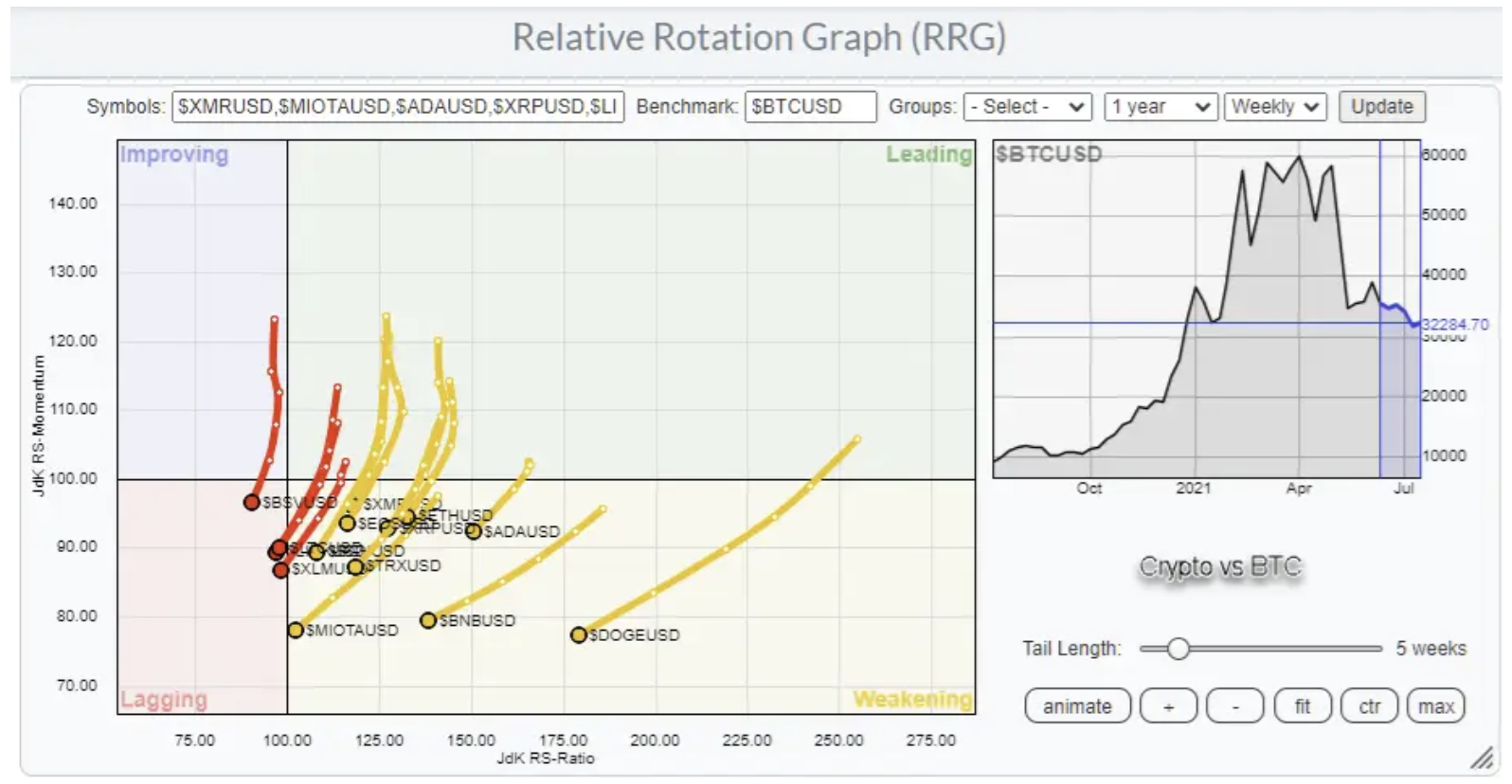 Source: Business Insider/Stockcharts.com
"This is a weekly RRG, so this is looking at relatively long-term trends. These tails don't change around very easily, very rapidly. So I think this is going to hold for a couple of weeks, at least."
However, even though Bitcoin is the strongest of the cryptos to hold, De Kempenaer is not particularly bullish on it. He says that there is an issue in that when price goes up, trading volume diminishes. On the other hand, when price goes down, trading volume increases. He sees this as a sign of greater selling than buying demand.
The senior analyst states that he has a high degree of confidence that if the Bitcoin price drops quickly below $30,000, then he sees it reaching $20,000 due to the negative downward momentum.
Disclaimer: This article is provided for informational purposes only. It is not offered or intended to be used as legal, tax, investment, financial, or other advice.