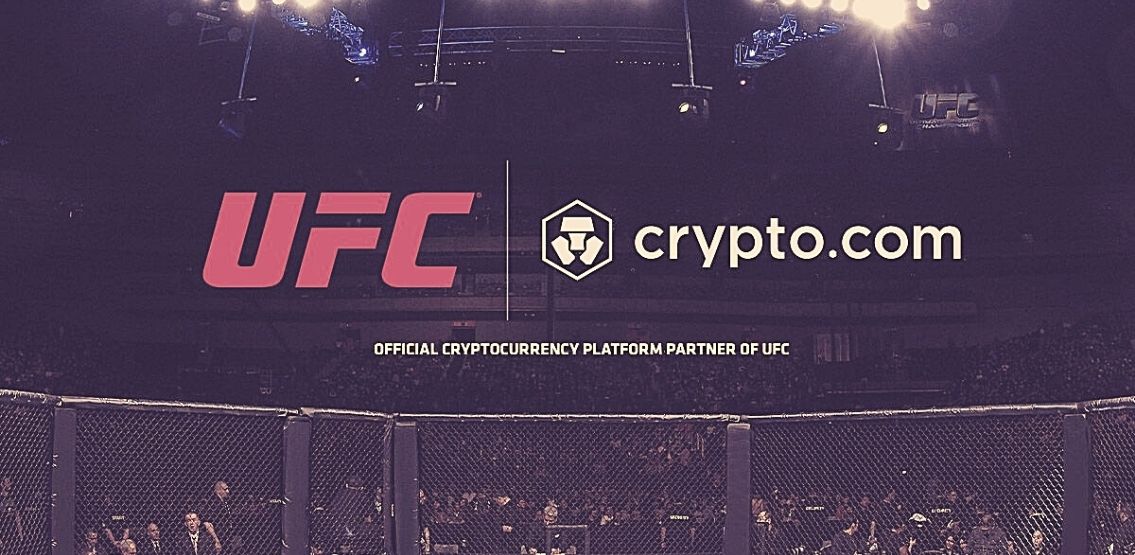 The $175 million partnership deal between Crypto.com and UFC does not include a direct cut for the fighters, who would be donning Crypto.com branded uniforms while in the ring.
Crypto.com Comes To UFC
Earlier this month, it was announced that the digital currency firm Crypto.com has partnered with the UFC and will be the mixed martial arts (MMA) organization's global fight kit partner. As a part of the deal, Crypto.com will be able to advertise its brand on all fighter outfits and in-cage gear. Additionally, the crypto platform also will get the opportunity to display their brand inside the Octagon during pay-per-view events and White's Contender Series cards, as well as further integration across the UFC's many verticals.
Talking about the partnership, UFC President Dana White said,
"This is a partnership between two companies that are the best at what they do. We can help Crypto.com reach more people around the world through the strength of our brand."
Fighters Left Out Of Crypto.com Deal
However, it was revealed that the partnership, which is expected to span ten years and amount to a whopping total of $175 million, will not include any direct cuts for the fighters. Currently, UFC fighters are not unionized and have no collective bargaining agreement, so they are not entitled to a share of the revenue on these types of deals. Instead, the fighters are encouraged to seek out individual contracts with the crypto platform and be employed as paid brand ambassadors.
What Reebok Started, Crypto.com Took It Further
UFC's previous outfitting deal was with Reebok, which lasted for six years and amounted to approximately $60 million. As per the deal, all fighters were prohibited from getting individual sponsors and had to wear Reebok uniforms and training apparel. Reports of inadequate compensation for the fighters added to UFC's disrepute of mistreating them. The current Crypto.com deal goes one step ahead by not considering any payout for the fighters, however meager.
Crypto.com Amping Up The Sports Partnerships
Back in June, it was announced that Crypto.com had tied up with Formula 1 to continue advertising to the younger sports-loving fanbase. The exchange became the inaugural partner of F1's new 'sprint' format and advertised their branding trackside for all F1 races for the 2021 season.
Previously, Crypto.com had sponsored Italian soccer's Coppa Italia final in May. It had also partnered up with Montreal Canadiens, the National Hockey League team in Canada.
Disclaimer: This article is provided for informational purposes only. It is not offered or intended to be used as legal, tax, investment, financial, or other advice.