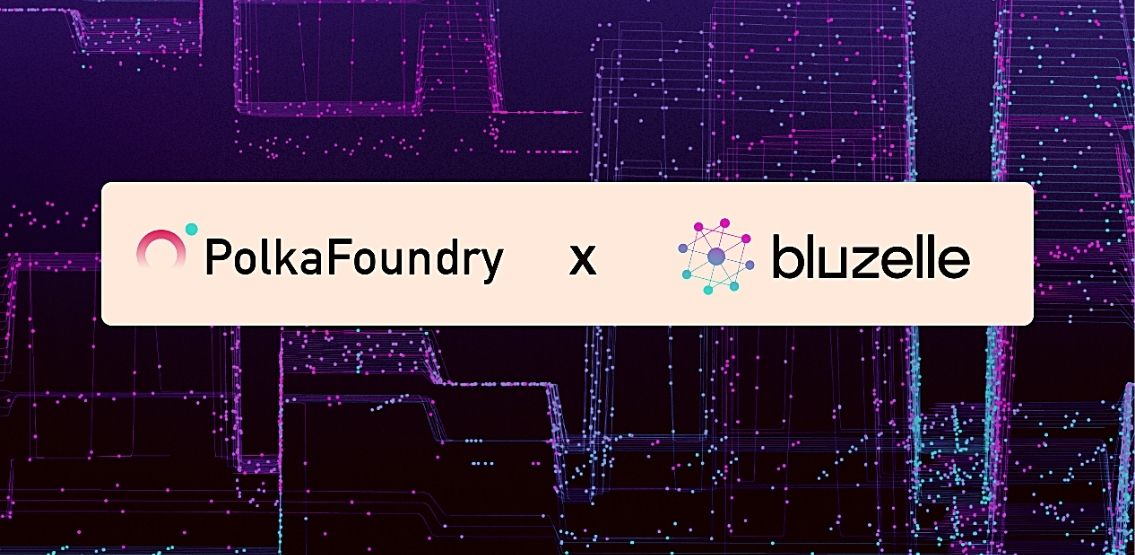 PolkaFoundry has announced that it has partnered with Bluzelle, a Web 3.0 storage network. The partnership highlights PolkaFoundry's commitment to bringing highly reliable, high-quality, and real-time database services to decentralized applications.
Leveraging Interoperability
The partnership will enable PolkaFoundry and Bluzelle to leverage their interoperability and help offer new services to their users. Bluzelle will offer NFT storage and Oracle solution for PolkaFoundry. It will also explore the possibility of interoperation with decentralized applications in the PolkaFoundry ecosystem.
PolkaFoundry will also integrate Bluzelle technology on its platform and introduce Bluzelle's services to PolkaFoundry's network and partners.
The Problem With Centralized Infrastructure
When using centralized infrastructure and traditional cloud-based databases, developers of decentralized applications face significant scaling issues. Bluzelle hopes to allow users to be able to create on-demand, scalable databases for blockchain applications without having to rely on traditional centralized databases.
The Bluzelle Oracle's on-demand historical price index is able to run statistical analysis and access high-quality price data while being able to reference the previous pricing. Bluzelle can store NFTs over its network while ensuring that the NFT files are always available, highly secure, and cannot be tampered with by any entity.
A Perfect Match
Bluzelle's structure perfectly matches PolkaFoundry's criteria for a single decentralized application database solution. The partnership with PolkaFoundry will also allow Bluzelle interoperability, allowing it to function with several blockchain applications on the PolkaFoundry network. PolkaFoundry hopes that the collaboration will improve competitiveness in both of the partners' businesses.
Go-To Layer For Web 3.0
Bluzelle is the go-to layer for Web 3.0. It provides a decentralized and tamper-proof data network that also focuses on better privacy, scalability, and availability than traditional solutions. Bluzelle is capable of handling 10,000 TPS, with its solutions helping to enhance Decentralized Finance with historical price feeds, data analysis, and 360 Degree views. Bluzelle is playing a significant role in the overall growth of DeFi.
Frictionless And Borderless DApp Platform
PolkaFoundry allows the creation of frictionless and borderless DeFi and NFT dApps on Polkadot. It is quickly becoming the go-to platform for DeFi and NFT applications. It also provides all the necessary features, integrations, tools, and services that are required for innovative DeFi solutions.
PolkaFoundry takes advantage of Polkadot's interoperability and scalability and is able to integrate several DeFi-friendly services on its platform. It also provides several features that allow decentralized applications to be used as everyday applications.
Disclaimer: This article is provided for informational purposes only. It is not offered or intended to be used as legal, tax, investment, financial, or other advice.