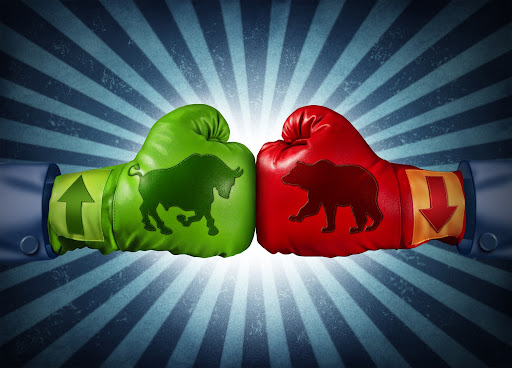 Flagship Crypto Trading Competition Ups The Ante
Building upon the previous year's success while fostering the spirit of fair play and competition, Bybit's flagship crypto trading event, the World Series of Trading (WSOT), is set to open registrations starting August 18th. This summertime event for the global crypto community is set to be the biggest event of the year, with a prize pool of $7.5 million alongside the addition of USDT and NFT collectibles.
"WSOT is returning bigger and better as promised," according to Ben Zhou, the Co-Founder and CEO of Bybit. "We want to celebrate excellence and the spirit of competition, as well as shine a light on the positive influences of crypto on our daily lives — improving financial literacy, getting people interested in tech, and putting on top of mind ways we can be a force for change and give back to the wider society."
Bybit's WSOT event in 2020 witnessed 12,000 participants battling it out, wherein the winning teams and individuals from 135 groups and 2,128 individual contestants walked away with $1.27 million in prizes. Following the success of its 2020 edition, Bybit has announced that the 2021 event will feature a 4.9x bigger prize pool, making it the largest crypto trading event of the year.
Enlarged Prize Pool Echoes Event's Growing Global Footprint
This event starts its 10-day registration phase at 10:00 AM UTC on August 18th. Contestants will compete in two major events and be eligible to win bonus prizes over a 20-day competition period from August 28th and September 17th.
The WSOT 2021 is open to global traders in regions where Bybit services are available. Early entrants can choose to compete in a group or play setting to gain access to trading fee discounts, special perks, and entry into lucky draws. By ranking its competitors according to their profit-loss percentage, Bybit ensures a level playing field for traders no matter their financial situation.
The WSOT 2021 event will include the BTC & ETH Troop Throwdown, where groups of 10 or more contestants will battle it out for a prize pool of six million USDT. The event also features a Solo Showdown where individual traders will compete for their share of a 1.5 million USDT prize pool and lucky draws, which offer participants the chance to win more than 1,000 limited-edition WSOT NFT collectibles and a 40,000 USDT bonus.
Bybit Doubles Down On UNICEF To Support Better Education
During the 2020 WSOT, Bybit donated a generous 10 BTC, valued at $100,000, from its prize pool to UNICEF's pandemic relief efforts. Bybit has announced that it will quadruple its donation to UNICEF this year, offering $400,000 in BTC to support STEM education for girls in Vietnam and deliver quality education across East Asia and the Pacific.
Igneus Terrenus, head of communications at Bybit, concludes, "The world is learning to cope with the ongoing pandemic, but vulnerable groups who feel the deepest impact are often overlooked. Over the years, Bybit has borne witness to the talent and potential of members of the global crypto community, regardless of age, gender and background. There really is no better investment than in the welfare of children and their right to education. We hope our donation to UNICEF will help change life for the better for those who will grow up to shape the future."
Disclaimer: This article is provided for informational purposes only. It is not offered or intended to be used as legal, tax, investment, financial, or other advice.