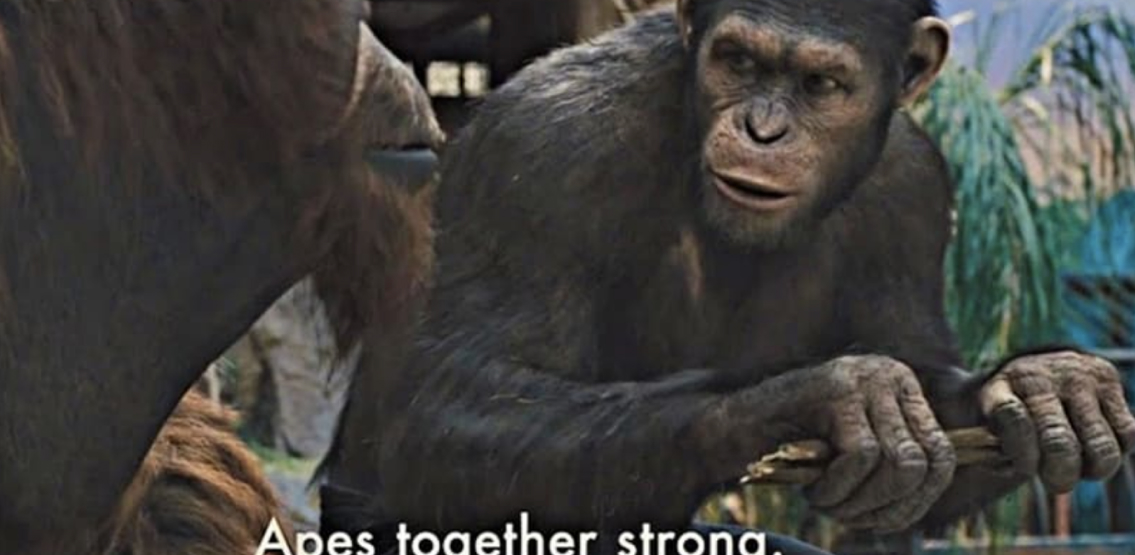 Following the recent anti-DeFi speech given by Gary Gensler, chair of the Securities and Exchange Commission, an advocacy group of lawyers and DeFi builders is being put together in order to "protect shared creative values". Andre Cronje, noted builder in the space, and founder of Yearn, is a prominent member.
Gary Gensler's speech on crypto earlier this week really put things into perspective. Before becoming the chair of the SEC, Gensler was touted by some as being pro-crypto given that he had taught a course on blockchain at MIT and was considered a foremost expert in the technology.
However, no matter which way you looked at it, Gensler's speech was extremely disappointing from the crypto perspective. He even included the AML and drug laundering spiel that has been faithfully put out by most of the top finance leaders across the world.
Therefore, it would come as no surprise that the crypto industry is gearing up to try to ensure that regulations are fair and in line with promoting innovation.
Two of the largest DeFi projects by market cap have come together with the aim of raising $2 million in order to "bootstrap a new community of lawyers and builders working side-by-side to legitimize and protect shared creative values".
Andre Cronje, the founder of Yearn, and builder and creator of other DeFi projects felt strongly enough to tweet:

An organisation called LeXpunK Army is fighting this fight on behalf of DeFi and crypto in general. Despite the anarchic name, the group is made up of crypto lawyers that aim to "join with BUIDLers, HODLers & DEgens" from the crypto sector.
The group has recognised the need to form other DAOs that will each concentrate on legally defending specific areas of Defi.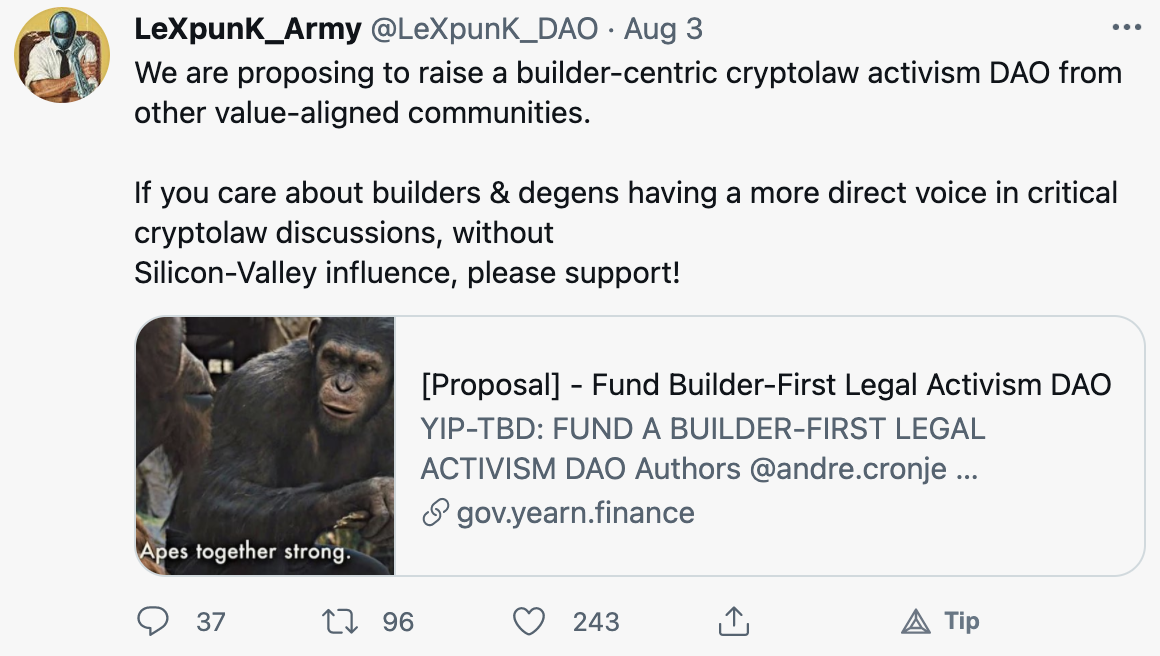 A proposal has been put together by the group which seeks to "address aggressive legal threats against DeFi". The rationale includes mainstream media calling DeFi a "shadow financial market", the Gensler speech, and CFTC commissioner Dan Berkovitz stating that DeFi is "squarely incompatible with the policy of 'mandatory intermediation' enshrined in CFTC regulations,"
Disclaimer: This article is provided for informational purposes only. It is not offered or intended to be used as legal, tax, investment, financial, or other advice.