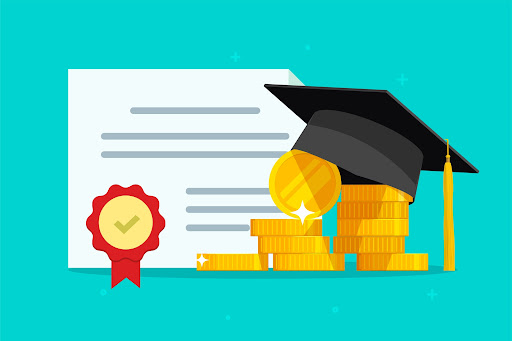 Orbs is a decentralized open-source blockchain that stands out from the busy crowd in the blockoverse. It does this through its unique structure and offering to projects and apps that seek scalability, mass usage while promising low fees and the ability to isolate between virtual chains. The developer experience is second-to-none as it allows teams to build using the languages they already use outside of the crypto realm, as well as using online IDE and smart contracts.
Orbs is on to the second round of grants under its Orbs Ecosystem Grant Program (OEGP). This time Orbs are calling on applications that specifically rely on the power and functionality of Orbs, using Guardians and Delegators, in order to reach consensus through the Orbs protocol incentive layer, with ORBS token at its heart.
How Does the Ecosystem Work?
Guardians and Delegators in the Orbs ecosystem get rewarded for conducting their duties. They are like the pieces in the Orbs puzzle. Guardians are active participants and are all backed by delegators who chose them to vote on their behalf. Guardians vote based on how much stake they hold in ORBS and it is their job to choose the best validators. Validators effectively do the legwork of running the network. So in summary, delegators choose guardians, and then guardians choose validators.
The Second Grant - How it Works
Orbs are now calling for proposals for apps that can leverage this intelligent POS structure, making the most of the network of nodes and using Orbs Guardians to propel their project forward.
Orbs will measure these proposals based on how much they can contribute to the following KPIs:
The first is user activity, such as the amount of transactions and API calls performed by end-users.

The second is the number of integrations with leading industry platforms and popular projects.

The third is Total Value Locked (TVL) that engages with Orbs ecosystem products.
Grant Proposal Ideas
Orbs have laid out some examples of ideal proposals which could make the most of their ecosystem and architecture, although this list is not exhaustive:
Data Indexing and Analysis Infrastructure

Notification and Monitoring Infrastructure

Bridging and Cross Protocol Infrastructure

Algo Trading Technologies and Infrastructure

Enriching EVM Contract Capabilities

Consumer Dashboards and Calculators

DeFi and NFT applications oriented at retail

Integrating existing Orbs Apps to new projects
For developers and teams that want to submit a proposal, they can send it to [email protected]. The OEGP Grant Committee will then go through these and select the most suitable. Good luck!
Disclaimer: This article is provided for informational purposes only. It is not offered or intended to be used as legal, tax, investment, financial, or other advice.