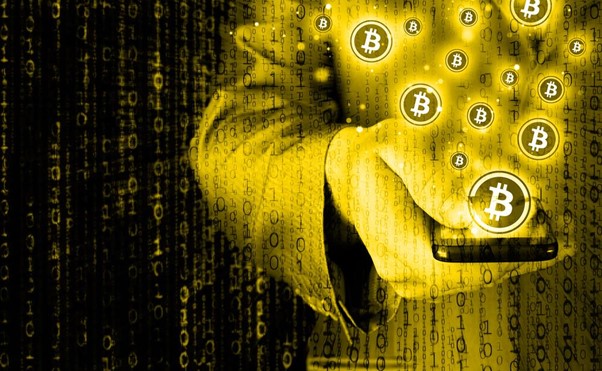 Despite the extremely long odds of winning the lottery, it is still one of the most popular and successful games in the world. In the USA, the chances of winning the Powerball is just north of 1 in 292 million, yet each year the average American spends over $1,000 on lottery tickets in the hope of landing a big win.
Regardless of its widespread appeal, the lottery industry has experienced very little in terms of innovation, especially when it comes to the digitization of its products and services. Even today, most classic lottery games are still played by purchasing paper tickets from a network of small shops, typically using cash. If you win, you must return to the same shop to collect your prize.
Nowadays, the internet is rapidly altering the way we do business and interact with one another. Thanks to Covid-19, digital transformation is occurring at a rate that no one could have anticipated. With this in mind, Sulim Malook, CEO of Crypto Millions Lotto, saw an opportunity to give the lottery industry a much-needed digital makeover via the integration of digital currency in order to solve many of the sector's long-standing challenges. On that note, let's look at how bitcoin is set to revolutionize the lottery industry.
The problems with the traditional lottery system
As we alluded to, there are still several problems prevalent in the lottery industry for both the player and the provider. For starters, many lotteries have residency restrictions that prohibit people who live outside of the country's borders from playing along. This limits the number of potential players that can access the game for many providers, resulting in a smaller prize pool.
Secondly, a vast majority of lottery providers still haven't made any real efforts to digitize their service. This means that players still have to purchase a physical ticket in order to participate. This is problematic for many reasons, but primarily due to the potential for lost tickets and the environmental impact of the billions of printed paper tickets each year.
Additionally, lottery organizations tend to lack transparency and typically have rather stringent rules for claiming prizes and accessing your winnings. For example, players usually have to wait for a predefined period before they receive their prizes. If they do not claim within a certain window of time, they automatically forfeit their winnings. In view of this, here are some of the main benefits Sulim Malook's bitcoin-based Crypto Millions Lotto has over its more traditional counterparts.
Bigger jackpots
Malook's lottery, unlike state lotteries, does not require a lengthy KYC process before you can participate. Instead, all you need to do is simply deposit BTC to your Crypto Millions Lotto account and you can start playing right away. If you win, you will be rewarded in BTC immediately. Furthermore, if you are fortunate enough to win the jackpot, you may choose to receive your prize in BTC or your preferred local currency.
Through the implementation of BTC as a payment method, Crypto Millions Lotto is able to avoid many of the typical infrastructure expenses associated with running a lottery - with one of the costliest being payment processing charges. Through the prevention of these costs, many of the savings are passed on to the users, resulting in increased jackpots and larger prizes.
"To make prizes transparent, we don't base them on the number of tickets sold. The amounts of our prizes are all fixed in advance, and our payouts are based on established, televised National Lottery draws, which we have no control over. To give our players complete peace of mind, we insure our jackpots with the world's leading prize indemnity specialist. So, we guarantee that winners will get paid." says Sulim.
Removing restrictions
Many national (and even state) lotteries impose various geographical limitations that prevent people from participating. Furthermore, the global pandemic has opened our eyes to new ways of doing business, and the current state of affairs has made the traditional routine of going down to your local store to purchase a physical ticket seem rather outdated. Not to mention the fact that many people, particularly the elderly and those at risk, are still concerned about contracting the virus if they go outside.
Sulim's crypto-based lottery solves all of these problems by providing a globally accessible and entirely digital lottery service that eliminates the difficulties associated with local currency conversions and the purchasing of physical tickets.
"The lottery is still played predominantly offline and is subject to lots of restrictions. For example, you can only play state lotteries in your home country. In some countries, you can only play by going to a shop and buying a paper ticket using cash. We're going to change that. By making it digital, with Bitcoin at its core, we are taking all these barriers down. No queueing in a shop, no paper tickets, no missing the draw. We imagine a world where anyone over eighteen, in countries where gambling is allowed, can play lotteries from all around the world, all from the comfort of their own home, with winnings seamlessly credited to their online account. That's what a lottery should look like in the digital age," says Sulim.
Instant payouts
When a player wins a prize in the United States, each state has its own set of ticket validation and prize collecting procedures. Any win less than $599 can be collected through a lottery retailer in jurisdictions where Mega Millions and Powerball are available, as long as they have the funds on hand to pay out your prize. You must go through a ticket validation process for $600 and above prizes, which is often extremely time-consuming. When you win the Powerball or Mega Millions jackpot, you must wait 15 days from the draw date for the jackpot to be paid out since money from ticket sales must be collected before the prize can be distributed.
Fortunately, this is not the case with Malook's bitcoin lottery, as all prizes are sent out to players' wallets immediately upon the conclusion of the draw.
"Lottery players don't want to wait days. With a truly digital lottery, pay-outs are instant. Plus, the future potential is huge, particularly when CBDCs go mainstream. It would be simple for us to transact using CBDCs as well as Bitcoin," says Sulim.
A look to the future
"Whichever way you look at Bitcoin, the trend is upwards. Bitcoin has gone from being a speculative investment to almost becoming a currency in the last few years. More and more people are now using Bitcoin to buy things, whether that's Tesla cars, paying statutory bills, or even playing casino games, sports betting, or lottery. The industry is significantly bigger than it was a year ago," explains Sulim.
Over the past year, the exponential rise of the crypto industry combined with pandemic-induced lock-down restrictions has resulted in a huge uptick in demand for digital lotteries. In many ways, Covid-19 introduced people to the added benefits of playing the lottery online, and Sulim is optimistic that these customers will continue to prefer his service even once the pandemic is resolved and we return to full normality.
In closing, it's safe to say that business is booming at Crypto Millions Lotto, and it looks like the only way is up for the Bitcoin-based lottery for the foreseeable future.
Disclaimer: This article is provided for informational purposes only. It is not offered or intended to be used as legal, tax, investment, financial, or other advice.