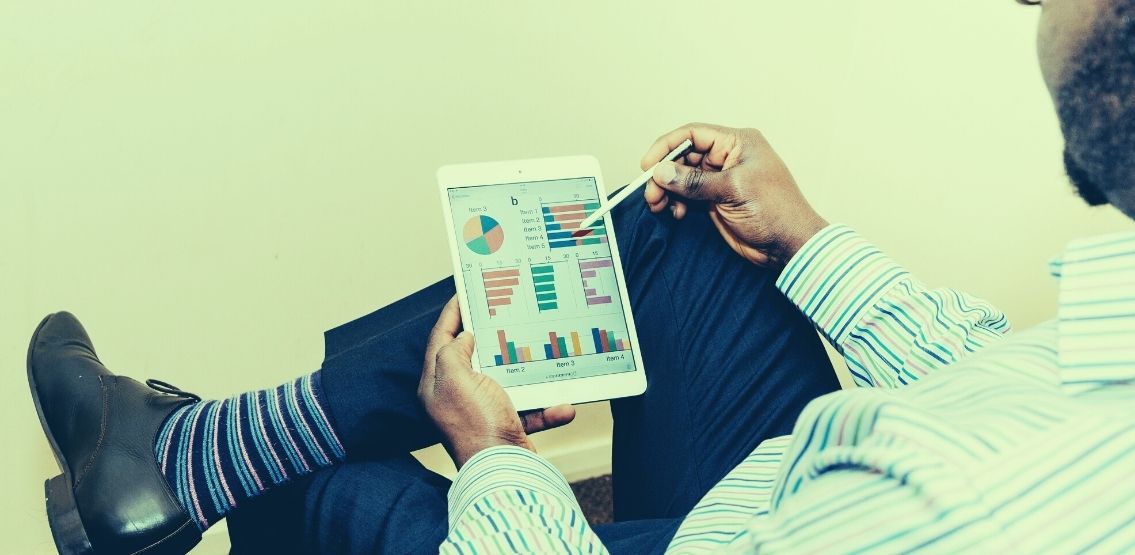 The cryptocurrency market has had a significant week, from CocaCola NFTs to regulatory news. Let us look at some of the biggest updates from the crypto space over the past week.
Crypto Investors More Diverse Than Traditional Investors
A study conducted by the University of Chicago's NORC has revealed that cryptocurrency investors are far more diversified than traditional stock market investors. Out of the total number of people surveyed, researchers found that among those who held cryptocurrency, 41% were women, and 44% were people of color. When it came to traditional stocks, only 35% were people of color, and 38% were women.
Ph.D. economist at the University of Chicago, Angela Fontes, cited several reasons why cryptocurrencies are finding favor among women. That could be because cryptocurrencies are perceived to be more accessible than traditional markets. The researchers also found that cryptocurrency investors were generally younger and came from a lower economic background when compared to conventional investors. Fontes stated,
"There's this whole world of information around the stock market and how to trade [and] what stocks to trade that's full of terminology that first, you need to learn and understand. whereas in crypto, there's a lot more information at the basic level because it's not at the same maturity as traditional stock investing is."
Bitcoin Not Dependent On China - Bobby Lee
One of the pioneers of Bitcoin in China, Bobby Lee, recently spoke about the current cryptocurrency ban and its impact on Bitcoin. He stated that China would probably intensify its crackdown on cryptocurrencies and eventually ban them entirely. This would stop residents from accessing cryptocurrencies in any shape or form.
"The next thing they could do, the final straw, would be something like banning cryptocurrency altogether. I put it at the odds of 50-50."
However, while the impact of the ban in China has negatively affected the markets, Lee believes that China's actions will not impact the success of Bitcoin and that the actions of one country will not influence the cryptocurrency.
"Unfortunately, trading crypto will be a thing of the past once you get past this year. And in a way, it's a good thing for crypto because, in my heart, I always knew that Bitcoin's success never depended on China. Just like it doesn't depend on any one country, any one group of people."
NFT Stars To Auction Popular NFT Artwork "CrypoMother"
Australian NFT marketplace has announced that it will be auctioning the popular NFT artwork "CryptoMother." the launch will be timed with Ethereum's London hard fork launch on the 4th of August. The NFT has been signed by Ethereum Founder Vitalik Buterin and will be sold along with other NFT artworks that are part of the "Art of Blockchain" collection that is on sale at the NFT marketplace.
CryptoMother was first revealed in 2017 and has been an excellent example of how blockchain technology and art can combine to create unique art pieces. It has been displayed at several events, with the most famous one being the 2018 blockchain conference, where Buterin agreed to sign it.
CoinDCX Secures Funding From Eduardo Saverin's B Capital Group
CoinDCX has revealed that it is in advanced discussions to close a new funding round that is expected to raise around $100-$120 Million. The financing round will see coinDCX's valuation cross $1 Billion, making it a Unicorn.
The investors are led by Facebook co-founder Eduardo Saverin's B Capital Group. The investment round will also see participation from existing investors, Coinbase Ventures, and Polychain capital. With its valuation crossing $1 Billion, the exchange will become the first in India to become a Unicorn, with the funding to be mostly utilized towards driving customer acquisition.
AS Roma And Zytara Labs Announce €36 Million Deal
Italian Football Club AS Roma has announced a deal with €36 Million with blockchain company Zytara Labs. The deal cements a three-year partnership between Roma and Zytara and includes NFT collectibles, shirt sponsorship, and greater interaction between fans and the club. Roma will be integrated into Zytara's DigitalBits blockchain, with the blockchain logo displayed on the club's men's and women's first team jerseys.
President's Working Group On Financial Markets Discuss Tether And Diem
Details about the Presidential meeting have emerged, revealing that the focus of the meeting was the rapid growth of stablecoins, with Tether and Diem discussed significantly. Tether has been under increasing scrutiny with allegations of bank fraud and claims of insufficient backing of its stablecoins, with the allegations that Tether does not have sufficient backing for its stablecoins.
It was revealed that Tether had only 74% backing, consisting of cash and short-term securities. To add to the stablecoins woes, the US justice department is also looking into allegations of fraud against Tether.
Facebook's Diem has also fallen into line in the face of regulatory pressure and has scaled-down ambitions. Diem will be registering as a money services business and run its own blockchain-based payments system.
Senator Elizabeth Warren Urges Treasury Secretary To Act On Crypto Regulation
US Senator Elizabeth Warren has revealed that she has sent a letter to Janet Yellen, the Treasury Secretary, and has asked her to urgently act on the regulation of cryptocurrencies and the crypto market. The letter talked about several potential dangers of cryptocurrencies, noting that they could impact every corner of the financial system. She stressed on cryptocurrency regulation and also brought up the time constraints that regulation involves.
Mila Kunis Releases New NFT Based Cartoon Series "Stoner Cats"
Actress Mila Kunis has launched an animated series, Stoner Cats which will be available only to select NFT holders. Holders of TOKEns, the NFT tokens corresponding to the series, will gain exclusive access to the series and receive a unique NFT of a digital character from the series. The TOKEns sold out in record time, enabling Kunis's company to rake in $8.3 Million in one day.
The series is based on the story of an elderly lady with Alzheimer's and also features the voice of Ethereum co-founder Vitalik Buterin, playing the role of Lord Catsington.
Coca-Cola To Raise Funds For Special Olympics Through Launch Of NFT Collectibles
Coca-Cola will be auctioning special edition NFT collectibles that have been inspired by moments of friendship. The company has announced a partnership with Tafi, the leading creator of 3D content for Avatar and emoji systems and the agency behind the initial concept, virtue. The collection will feature several multi-sensory NFTs inspired by sealed mystery boxes in video games.
Disclaimer: This article is provided for informational purposes only. It is not offered or intended to be used as legal, tax, investment, financial, or other advice.