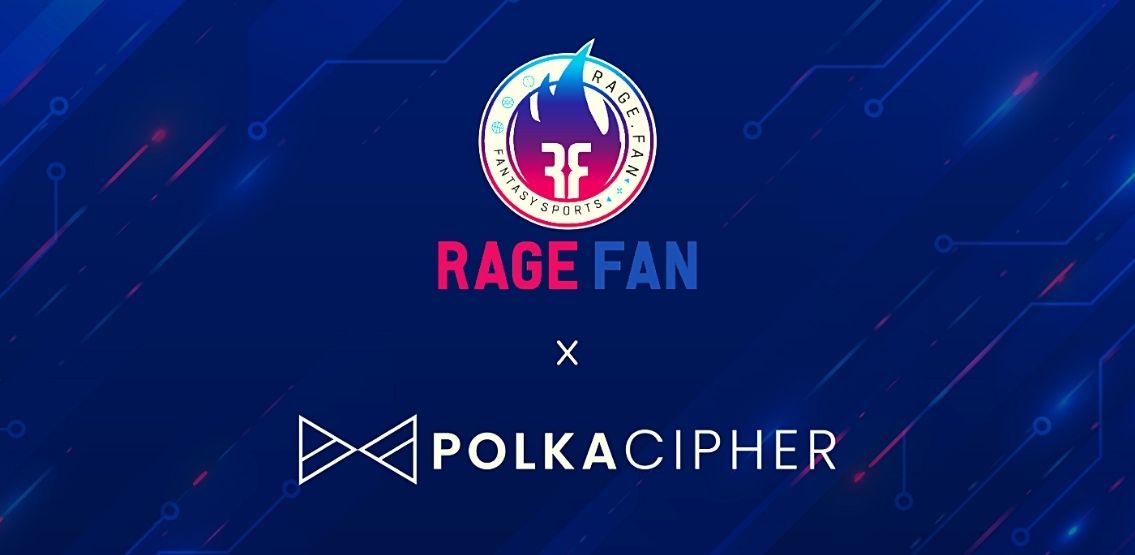 PolkaCipher has announced that they have entered a strategic partnership with Rage.Fan. The partnership will see both protocols direct their efforts on how the NFT Metaverse progresses while also focusing on cross-chain use cases within the NFT ecosystem.
The partnership comes after weeks of deliberation between the two protocols on how they can both help each other progress.
An NFT Bridge For In-Game Utilities
Rage.Fan NFTs and other in-game utilities can use PolkaCipher's NFT bridge and be swapped from one chain to another chain. This will give Rage.Fan the ability to be part of a cross-chain ecosystem with other NFT projects and games they collaborate with.
The CEO of PolkaCipher, Tim Rainer, commented on the partnership,
"Polkacipher has worked to solve one of the biggest challenges for NFT game players like ourselves around cross-chain compatibility. As they continue to move forward on their roadmap, we see further opportunities to collaborate, given both the projects are all about increased consumer adoption beyond crypto natives! Onwards, Upwards."
The CEO of Rage.Fan Satheesh Ananth also added,
"The expertise at both projects is focused on the growth of the Defi and GameFi economies. This is a great start to a multi-billion dollar industry."
A Fan-First Decentralized Sports Platform
Rage.Fan is a decentralized sports platform that offers fans Sports NFTs, Daily Fantasy Sports, Token Hunt Applications, and a Sports Oracle, creating an ecosystem that is created specifically for sports fans. Rage.Fan's Daily Fantasy Sports platform and application cover sports such as Basketball, Cricket, and football for players of fantasy sports.
Rage.Fan's NFT staking and minting platform, nftstake.rage.fan allows for NFT farming and gamified yields. NFTs can earn rewards that are based on specific outcomes in sporting events. Other applications include Scramble, a Pokemon-inspired Augmented Reality NFT and Token Hunt application that allows users to hunt for tokens anywhere in the world. The app is available on the Google Play Store. Rage.Fan also offers a Sports Oracle that offers reliable and secure off-chain sporting data for fans.
A Privacy-Preserving Oracle Network
PolkaCipher is a privacy-focused oracle network based on Polkadot. It brings private NFTs to off-chain businesses and acts as a bridge for seamless integration to DeFi apps that are on-chain.
PolkaCipher pushes NFTs and their use cases into real-world scenarios while maintaining a connection to a fair and accurate cross-chain network. It also helps users carry out transactions privately through the use of NFTs that can help users access decentralized applications.
Disclaimer: This article is provided for informational purposes only. It is not offered or intended to be used as legal, tax, investment, financial, or other advice.