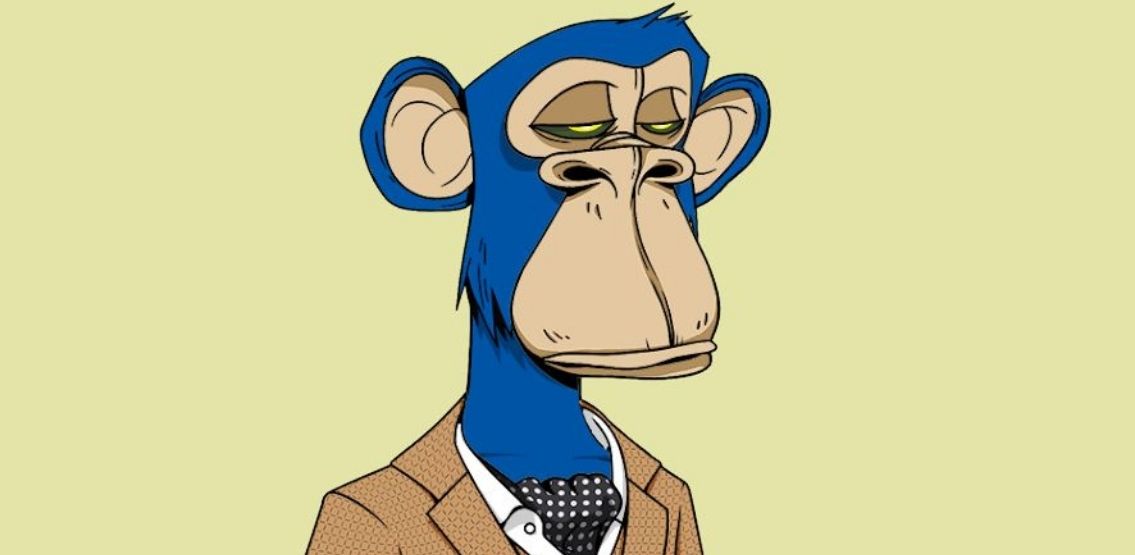 Two-time MVP and Three-time NBA Champion Stephen Curry has joined the Bored Ape Yacht club, having picked up an NFT from the bored ape collection for a price of 55 ETH or $180,000.
The NFT is part of the Bored Ape Yacht Club collection, an NFT collection that has 10,000 apes with dull, dour expressions. These apes feature several unique attributes such as different outfits and expressions, unusual hairdos, and different types of fur.
Stephen Curry's Bored Ape
Stephen Curry's Bored Ape is unique, having zombie eyes, blue fur, and wearing a tweed suit. Zombie eyes and a tweed suit are exceptionally rare attributes, with just 1% of the Bored Apes wearing tweed suits and a further 3% having zombie eyes.
There have already been several offers made for Curry's NFT since he purchased it, although the prices offered to him are below what he has already paid to buy it. Previously the same NFT was sold for 1.5 ETH, and prior to that, it was sold for 0.68 ETH. Curry made his NFT purchase just ahead of the snapshot that is taking place of all holders of the Bored Apes.
Post the snapshot, all bored ape holders will receive a mutant serum that would probably transform a normal Bored Ape into a mutant Bored Ape.
Rising Demand
There has been a steady increase in the demand for Bored Apes over the last month. The cheapest Bored Ape NFT that anyone can buy at this point is priced at 25 ETH or $81,250. At the moment, there is no Ape on sale for under 44.9 ETH, although, after Curry's purchase, there has been an increase in the number of NFT sales. There has also been a significant uptick in the trading volume over the past week.
The Bored Ape Yacht Club has also donated some of its revenue made through sales to charity, having already given $850,000 to an Orangutan charity and other donations to other animal welfare charities.
Arizona Iced Tea Enters The NFT Space
Popular beverage producer Arizona Iced Tea has revealed that it has entered into a collaboration with the Bored Ape Yacht Club and introduced an Arizona Aped NFT comic. Arizona Iced Tea is one of the most popular beverage producers and has made millions in sales. The company tweeted out to its followers,
"BIG NEWS, ZONIE'S! Arizona APED into the [BAYC]- We're stoked to introduce our Bored Ape NFT & have some huge things planned." and also tweeted a shout out to the boredapecomic. The comic is available for 0.04 ETH, and only 10,000 copies will be made available; and the first comic introduces the cast of bored apes.
Other Brands Entering The NFT Space
Anheuser Busch brand Beiweiser also revealed that it has also entered the NFT space and had also purchased the beer.eth namespace. VISA has also purchased a cryptopunk NFT for $165,000.
Disclaimer: This article is provided for informational purposes only. It is not offered or intended to be used as legal, tax, investment, financial, or other advice.