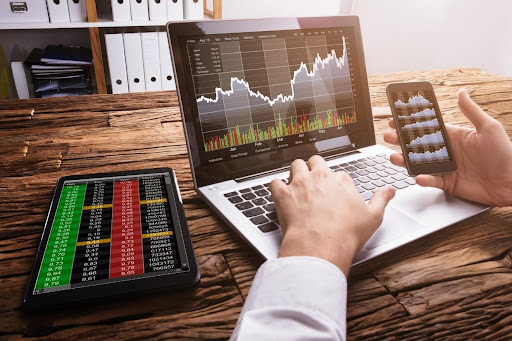 Cryptocurrency exchange Bybit has rolled out its exclusive token launch platform, which was designed to provide a one-stop shop to connect blockchain entrepreneurs and investors. Dubbed 'Bybit Launchpad,' the new initiative is launching with a corresponding token sale for BIT, the native token of BitDAOan.
Bybit Launchpad provides an entire ecosystem for promising projects to take their business to the next level, all the while enabling anyone to participate in backing the rapidly growing number of blockchain projects.
Entrepreneurs can connect with cryptocurrency investors to raise funds and increase their reach with the aim to grow their projects' fast pace of development.
With this platform, Bybit users who have completed KYC L1 will be granted the chance to be part of potentially game-changing projects, while ensuring to stay compliant with all AML regulations.
Bybit Launchpad will also vet each project's offering thoroughly, ensuring users will find audited investment vehicles where they can be assured that their funds are in safe hands. Entrepreneurs, in turn, would leverage this assurance to open up a larger pool of resources to support their projects with liquidity bootstrapping.
As such, Bybit Launchpad is more than a platform for offering tokens. It goes beyond this basic concept to provide advisory services for blockchain startups, which will benefit from Bybit's huge client base, insights, and experience.
"We at Bybit are constantly inspired and amazed by the intrepid and imaginative experimentation in the crypto space and the talented and committed folks working for a better future of finance. With Bybit Launchpad, we hope to shine a light on promising projects and help bring game-changing innovations to a wider audience," said Ben Zhou, co-founder and CEO of Bybit.
Astronomical demand on BitDAO tokens
Bybit Launchpad debuts in collaboration with BitDAO, which has already raked in a whopping $360 million after the successful launch of its BIT token on SushiSwap. As its popularity continues to rise, the governance token is the first to be auctioned on the new launchpad. The depressing market conditions barely had any effect on BIT's previous sale as nearly 180 million tokens were sold within just two hours.
As of writing, the BIT token is trading at $1.69, up over 40% from its September lows, according to Coinmarketcap.
As the name suggests, BitDAO is a decentralized autonomous organization, or DAO, which aims to allocate financial and talent resources to support the development and funding of DeFi projects.
Bybit has already been an early supporter of BitDAO, which raised a seed funding round of $230 million led by high-profile investors, including the likes of PayPal co-founder Peter Thiel.
Bybit has also pledged to contribute 2.5 percent of its futures trading volume to BitDAO's treasury, which, at 2021 rates, is equivalent to more than $1 billion per year.
Through Launchpad, Bybit is diversifying its product offering in a bid to increase its appeal to the crypto community. This is just the latest in a series of initiatives from the Singapore-based exchange, which has been pursuing aggressive growth in 2021. Recently, the Asia-focused crypto boutique has released a slew of new services and products, including mining services and spot trading.
Disclaimer: This article is provided for informational purposes only. It is not offered or intended to be used as legal, tax, investment, financial, or other advice.