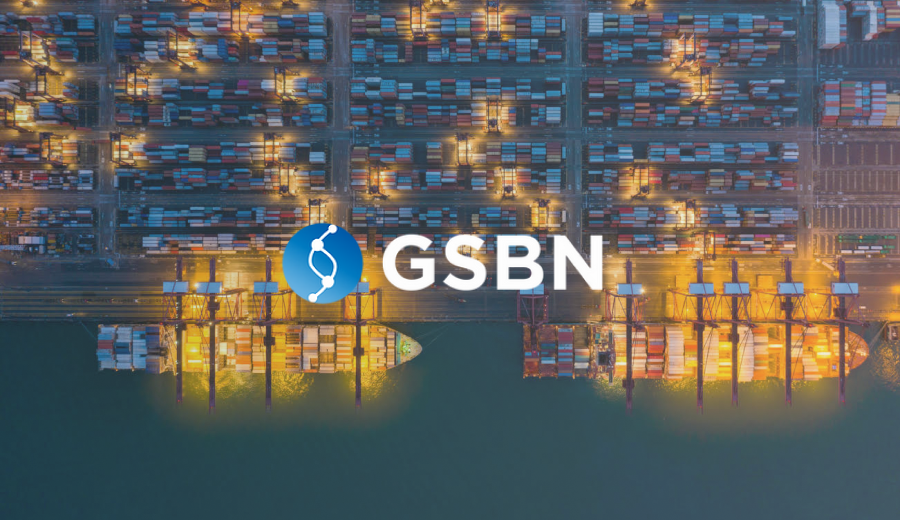 Global Shipping Business Network (GSBN), an independent, non-profit technology consortium, has announced its partnership with Oracle, Microsoft, AntChain, and Alibaba Cloud in a collaboration that will pursue the launch of a blockchain-enabled operating system to monitor document issuance, clearance, and logistics data, among other data sets, for the global trade sector.
GSBN is comprised of 8 global leaders in the global shipping industry, with members including COSCO SHIPPING Lines, COSCO SHIPPING Ports, Hapag-Lloyd, Hutchison Ports, OOCL, SPG Qingdao Port, PSA International, and Shanghai International Port Group. Taken together, the consortium's operation accounts for at least a third of the world's overall shipping containers operated by the group's shipping lines and terminal operators.
According to the GSBN's official press release, the new blockchain platform will facilitate collaborative engagements between disparate and competing market players. The consortium hopes that this blockchain platform will foster resilience and introduce better efficiency in logistical and documentation processes for the global trade sector.
The consortium says that it aims "to expand the global trade ecosystem by creating bridges to new market participants including banks, fintech companies and other consortia" and at the same time providing support for development and innovation within the sector. IQAX, a technology firm developing digital solutions for shipping, has been selected by GSBN as its technology platform to develop and launch the blockchain platform.
Aside from IQAX, GSBN has also sought the expertise of Oracle, harnessing its Oracle Blockchain platform in the Oracle Cloud, an enterprise-grade, permissioned blockchain operating as a distributed ledger platform. GSBN's partnership with Microsoft, specifically Microsoft Azure Southeast Asia Region, will bring high-level service reliability, uptime, scalability, functionality, and security for the platform.
Incorporated in Hong Kong, GSBN is also aiming to deploy its blockchain platform in China, with Ant Group's AntChain selected by the consortium as its partner. AntChain will provide an enterprise-grade blockchain platform in tandem with Alibaba Cloud's cloud infrastructure to maintain and secure GSBN's blockchain platform.
Digital transformation, in particular the application of blockchain-based distributed ledger technologies, has seen an upward trend in recent years. Blockchain and crypto technologies, on the other hand, is likewise undergoing adoption from both the consumer and enterprise level on a massive scale. The necessity of digital transformation and blockchain technology is becoming more and more apparent as the world shifts to a new technological stage where transparency and efficiency are key to infrastructural growth.
Disclaimer: This article is provided for informational purposes only. It is not offered or intended to be used as legal, tax, investment, financial, or other advice.