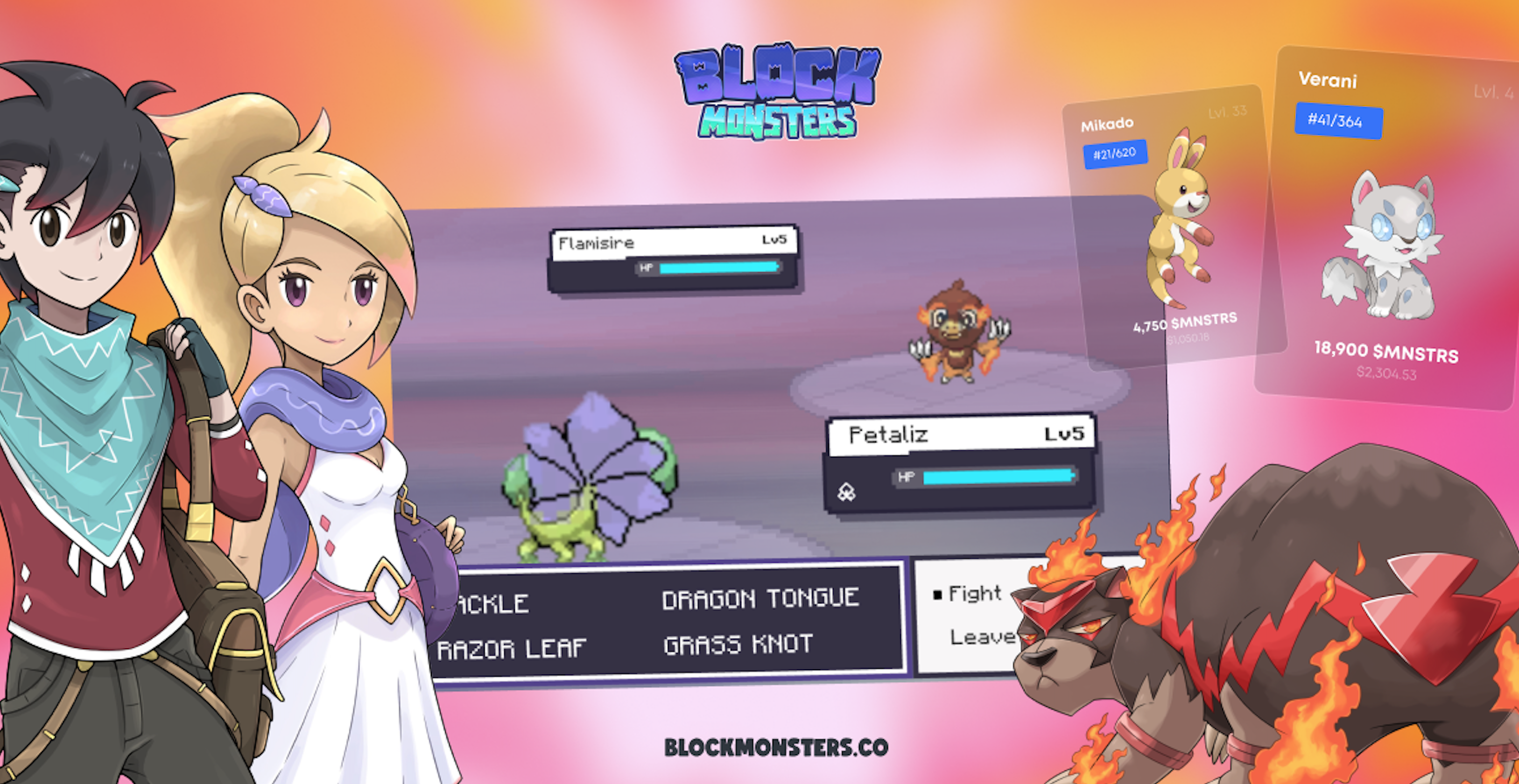 BlockMonsters, a blockchain-based gaming platform, is delighted to welcome everyone to its Pre-Sale and Launch this weekend! Participants will have access to exclusive BlockMons that they can use to battle and trade with their peers from all over the world.
Until now, over 105,000 Participants signed up for the Private Pre-Sale happening on 4. September, although only 1,000 lucky winners will be able to participate. The Launch of $MNSTRS will be on 5. September 6PM CET on Pancakeswap.
Dates:
Pre-Sale: 4. September 6PM CET
Pancakeswap: 5. September 6PM CET
Getting Started on Your BlockMonsters Adventure!
The BlockMonsters Adventure/RPG game facilitates each user to collect, buy, and sell exciting NFTs. Participants may become the best BlockMonsters Champion by unlocking exclusive creatures that they can use to trade or fight with others on the platform. The ultimate goal is to someday unlock and own 150 BlockMons via various strategies such as Blockchain Fights, in-game catching, and opening booster packs.
Choose your Starter!
For starters, all gamers must acquire Starter BlockMons, which allow them to take part in the exciting BlockMon world. All participants in the concluded Private Sale get their Starters for free, while all other wallets need to unlock the NFTs using $MNSTRS.
What makes Block Monsters different from other Crypto/NFT related projects?:
Block Monsters will differentiate themselves from other Crypto and NFT projects by integrating the possibility to "Evolve" NFTs. This means that by playing the game they can make their NFTs stronger in-game but also more exclusive outside the game.
NFT Marketplace:
The rarity, evolution, and level of each BlockMon determine its worth. Owners of an NFT can trade it on the platform's decentralized Marketplace. Moreover, they can collect more shiny BlockMons and sell them for $MNSTRS.
The Vision:
Block Monsters will be an actual game that people can play. By playing the game, the players can complete achievements which will give them $MNSTRS (the Block Monster crypto token) as a reward. There will be a marketplace where players can trade NFTs with each other to complete the entire Block Monster collection and there will be limited edition NFTs, such as legendaries and shiny Blockmons.
Join the Global Community now:
- Website:
- Twitter:
Achievements:
- 37k Telegram Members
- 45k Twitter Followers
- 26k Instagram Followers
- 105k Participants in the Whitelist Competition
Lets's go on a Blockchain Adventure together! Connect with People all over the world to collect and trade Blockmons.
Disclaimer: This is a sponsored press release, and is for informational purposes only. It does not reflect the views of Crypto Daily, nor is it intended to be used as legal, tax, investment, or financial advice.