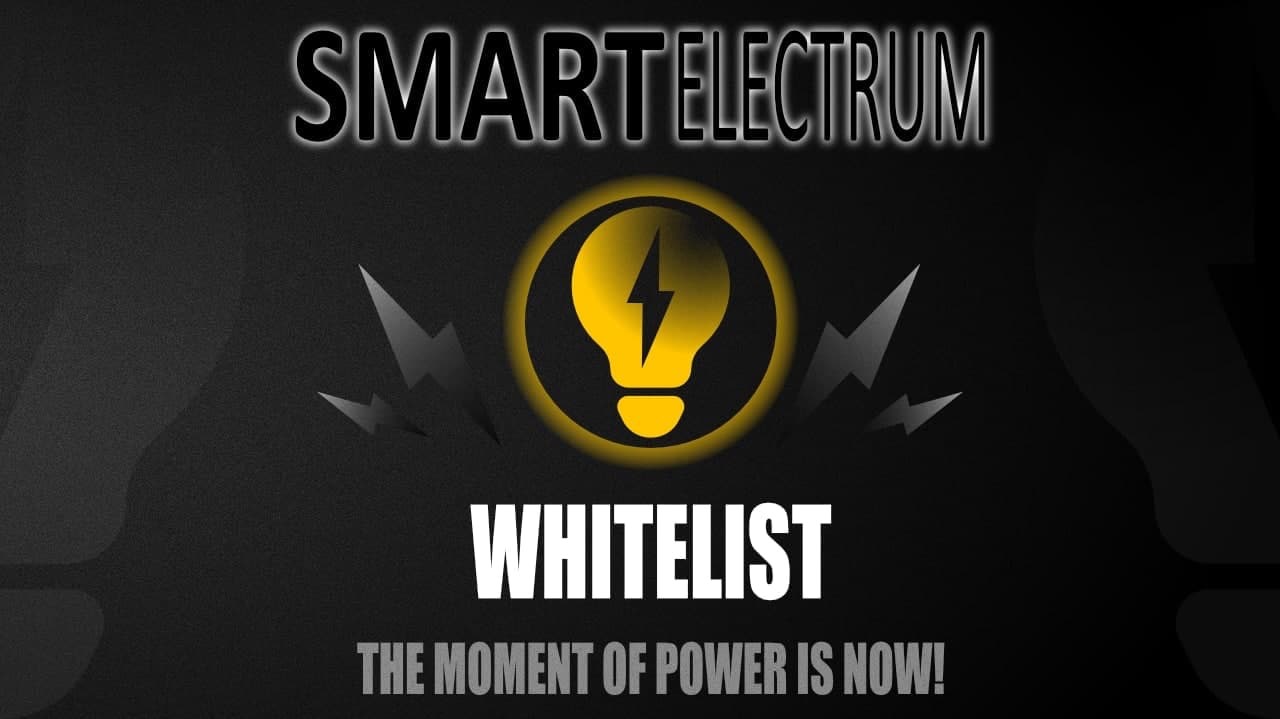 About Smart Electrum
Smart Electrum will be a cryptocurrency platform that promises to bridge the gap between the physical and digital worlds. It's business strategy arose as a result of a genuine market need. There will be developed a platform that would serve as the missing link in the blockchain-enabled auction hosting and a trading platform with the aim of markets of making auction hosting, price comparison and online classified adverts more efficient.
Smart Electrum will provide an ecosystem of services that eliminates the need for trust during a commercial transaction. Smart Electrum's Marketplace will be a decentralized marketplace where products and services can be listed for retail customers and business clients.
Smart Electrum will target enterprises and individuals engaged in virtually any type of transaction. Thanks to the integration of the marketplace and the ecosystem, it will be possible to use the mechanism available on other platforms. For example innovative new peer-to-peer (P2P) energy transaction platforms.
Smart Electrum's goal is to change the market by introducing elements with real value into it, so that every token owner may experience the feeling of having something more - the digital record, a special solution which will be able to change the world.
About Smart Electrum's Token
Smart Electrum Token is a new solution in the system of trading platforms.
It will serve as the fuel of the Smart Electrum Ecosystem by the interact:
- Facilitating access to use the Platform
- Providing loyalty rewards to Smart Electrum Tokens holders
- Lower commissions on platform
- On-chain governance: Smart Electrum intends to develop an on-chain governance system for its platform. Smart Electrum community members will need Smart Electrum Tokens to participate in critical platform decisions, such as adjusting staking and reward, development proposals, and revenue strategy
- In the last phase, there will be prepared a transparent energy trading platform with an exchangeable energy trading token; it will be a second token to create cross-market electricity compatibility. The Ecosystem will be facilitated by deployment of a dual token Ecosystem.
About Smart Electrum's Whitelist:
The whitelist form is now LIVE and you can find it here:
https://gleam.io/5MoDk/private-a-sale-whitelist-smart-electrum
Smart Electrum's Token Private A Sale Details:
Whitelist ends: Sunday, 12th September 2021, 09:00 UTC
Whitelist winners announcement: Wednesday, 15th September, 09:00 UTC
Private A Sale starts:: Saturday, 18th September 2021, 09:00 UTC
Whitelist participants: 250
Private A Sale Token Allocation: 6.000.000, 10% TGE unlock, 3% unlock per a week
Private A Sale Token Price: $0.02
Max Cap Per Person: $850 in BNB$ per wallet
Hardcap: 120k $
Total Max Supply: 100.000.000
Initial Circulating Supply: 5.200.000
Initial Market Cap: $312.000
How can you join?
Fill out the whitelist form, it is mandatory to complete the tasks in the form to have a chance to participate in the seed sale.
Every action in the form will earn you points, we recommend completing as many tasks as possible to increase your chances of winning.
Use a self-custodied (Metamask) BNB wallet address. Do NOT use an exchange wallet to participate.
First Round: 50 people with the highest score on the board will have a guaranteed place in the Private A sale and another 200 people will be randomly selected from the applicants.
Second Round: If there is any remaining balance after the first round, it will be transferred to the second round and there will be a first-come, first-serve sale, open for EVERYONE.
What countries are prohibited from entering?
After consulting our lawyers, our team regrets to inform the community that citizens and residents of Afghanistan, Congo, Cuba, Iran, Iraq, Libya, North Korea, Syria, Tajikistan, Central African Republic, Eritrea, Guinea, Lebanon, Mali, Namibia, Somalia, Sudan, Yemen, the United States, Canada will not be allowed to participate in any stage of our token sale.
Anti-Fraud:
Some details of whitelist users such as twitter accounts, BNB addresses, e-mail addresses, telegram names will be checked. If unfair competition behaviors are detected in the applications, they will be immediately rejected.
For more information, please visit:
Smart Electrum: http://smartelectrum.io/
Smart Electrum https://twitter.com/smartelectrum
Smart Electrum Telegram: https://t.me/SmartElectrum
Smart Electrum Blog: https://smartelectrum.medium.com/
Smart Electrum E-mail: [email protected]
Disclaimer: This is a sponsored press release, and is for informational purposes only. It does not reflect the views of Crypto Daily, nor is it intended to be used as legal, tax, investment, or financial advice.