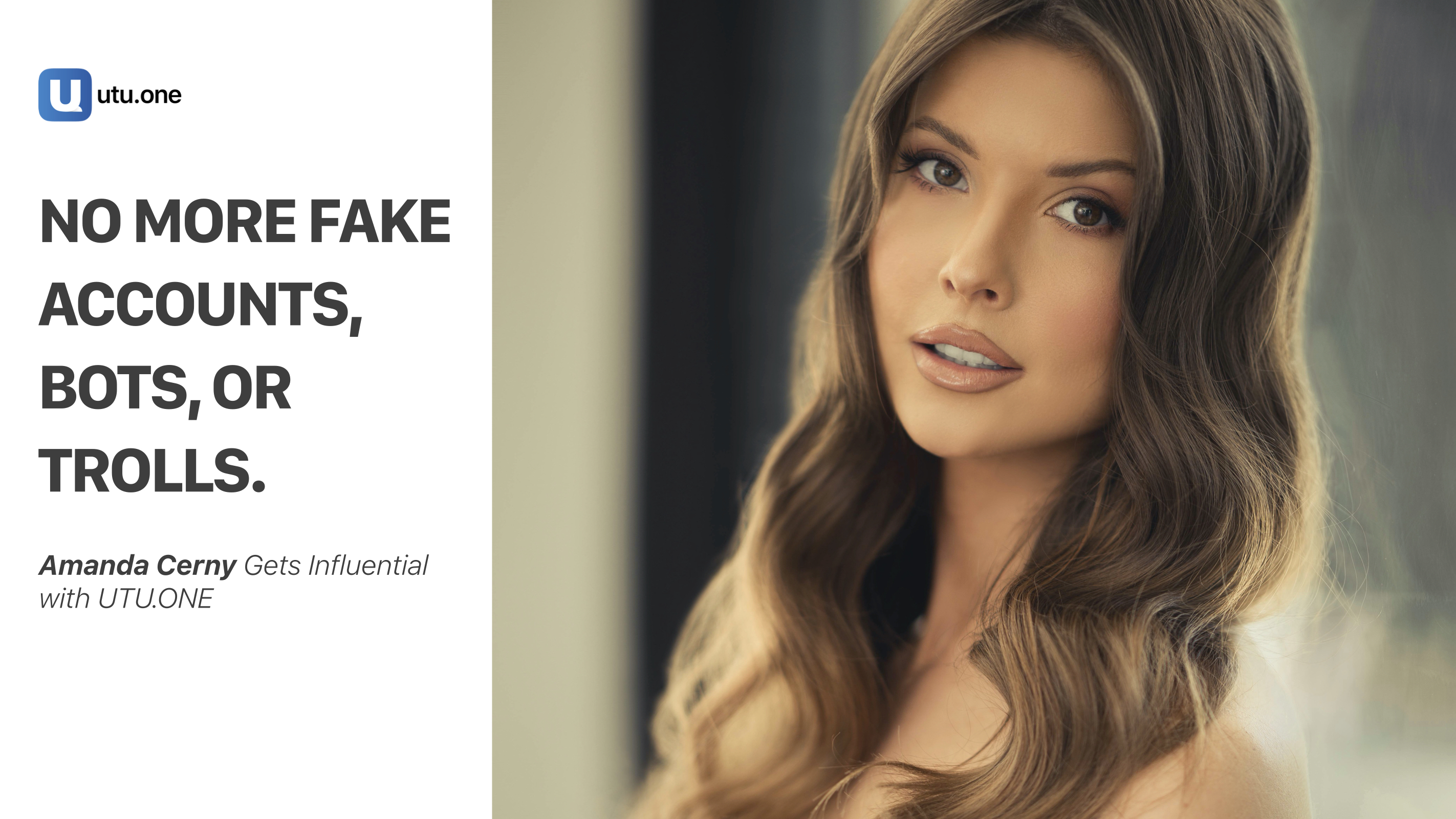 Social platform UTU.ONE has revealed that influencer Amanda Cerny has joined their blockchain platform. The American social media influencer has joined the social network that aims to revolutionize the way traditional social platforms interact with their members.
UTU.ONE is a social platform that is preparing to launch its official app in the next couple of months. The unique platform enables celebrities and their fans to maintain greater connection, combining the social network with NFTs and a reward system designed to reward members for providing their attention.
Cerny is well known online, having spent years growing her popular YouTube channel and formerly her Vine account, and is now joining UTU.ONE to connect with her followers through her DAC (Decentralized Autonomous Community) on the social app. Cerny commented on the launch of UTU.ONE in an official statement:
"I love how there is no way for fake accounts, bots, and therefore targeted bullying on UTU.ONE", shares Cerny. "I'm excited to join this positive and protected platform and community. I'm thrilled for my fans to join so we can begin enjoying UTU.ONE together, it also gives me comfort knowing their personal data is protected through the first ever social media platform built on blockchain".
Fans and Users can download the UTU.ONE app from both Apple and Google stores and join Amanda's DAC community for free by using her CERNY token:
https://signup.utu.one/amanda-cerny-join-dac
UTU.ONE is keen to reiterate the fact that it is a blockchain platform that is built for real people, ensuring there are no bots or fake accounts by utilizing face recognition technology that allows them to authenticate their users. Additionally, the decentralized platform is able to ensure the privacy, security and transparency of their platform as it runs on the EOSIO blockchain which is entirely secure and immutable.
With origins in both Australia and Canada, a group of experts in Blockchain, Artificial Intelligence, IoT, and business executives from IBM, Alibaba, Apple, and Deakin University's Blockchain Innovation Lab has a strong development history. The company developed the world's first DAC app for iOS and Android on EOSIO, in addition to many other blockchain business solutions and decentralized applications.
The combination of a social platform with a tokenized economy makes UTU.ONE an innovator in its field. While traditional social media platforms have been plagued with privacy and data scandals, UTU aims to disrupt the way traditional social platforms run by offering real connections that redefine social values and enable greater authentic connection.
Disclaimer: This article is provided for informational purposes only. It is not offered or intended to be used as legal, tax, investment, financial, or other advice.