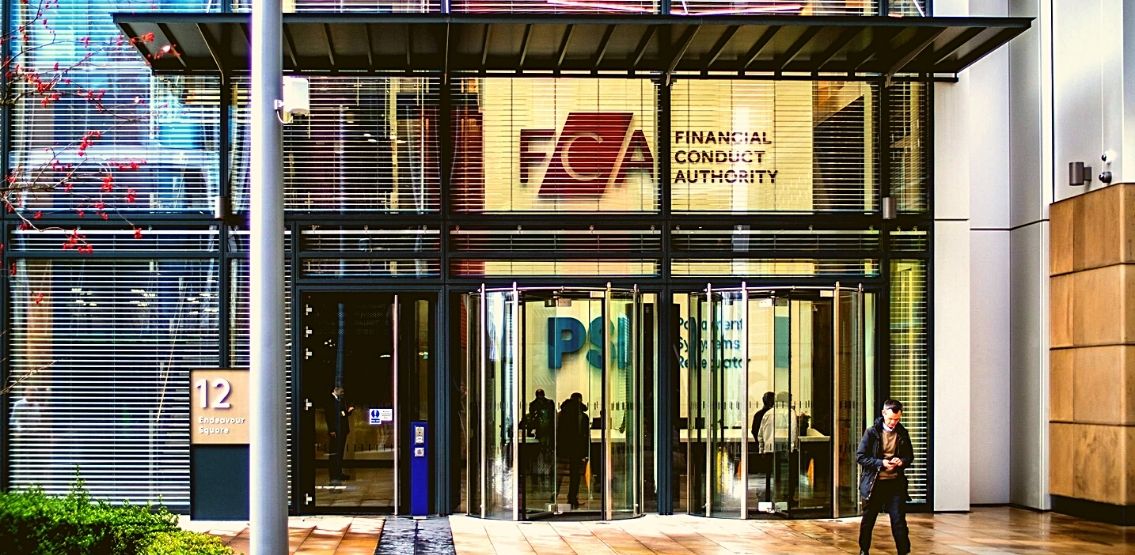 Britain's Financial Conduct Authority (FCA) has called for the need to establish a system to regulate the decentralized nature of cryptocurrencies.
Crypto Asset Promotions In Hot Water In UK
Speaking on the matter of regulating cryptoasset promotions, FCA Chair Charles Randell said,
"There are no assets or real-world cashflows underpinning the price of speculative digital tokens, even the better-known ones like Bitcoin, and many cannot even boast a scarcity value. We simply don't know when or how this story will end, but – as with any new speculation – it may not end well."
He highlighted a couple of cases in which regulators need more power - firstly, to reduce the repercussions and risks of cryptoasset promotions; and secondly, to prevent unregulated digital token trading at authorized firms. The global Basel Committee on Banking Supervision is also considering mandatory full capital charges on banks that hold speculative digital tokens.
FCA's Crypto Warnings Since January 2021
The FCA has been maintaining a cautious stance against cryptocurrencies for a while. In January 2021, they issued an official warning to all potential crypto speculators, claiming that investments in this asset class were deemed to be highly risky and could lead to loss of finances. The FCA announcement pointed out risks that regular consumers could fall susceptible to, like non-compliance, price volatility, complex financial products, unregulated fees, and overestimating marketing gimmicks. The organization also stated that financial help and compensation services would not be much help in losses in crypto dealings.
Crypto Regulation Deadline Extended
Back in June, the FCA had also notified crypto companies in the UK to comply with anti-money laundering regulations within an 8-month period. The move directly resulted from the high volume of crypto firms that failed to meet the regulations, which prompted the FCA to extend its deadline to March 2022.
Adam Holden, CEO of compliance group NorthRow, spoke on the urgency of the matter,
"Until the crypto industry takes its regulatory responsibilities seriously, it will continue to attract criticism and be unable to reach its full potential. With eight months to achieve compliance, they need to be taking action today,"
Cryptoasset Consumer Research Note, 2021
The yearly research conducted by the FCA takes note of the market size, consumer profiles, and attitudes towards cryptoassets. In 2021, FCA released its findings that revealed an increase in crypto owners who now regularly monitor the value of their holdings daily.
According to the study, crypto owners monitoring the value of their holdings has more than doubled since last year. On the other hand, crypto owners who admittedly never checked their investments remained static at 12%. This points to growing awareness and ownership of cryptocurrencies despite the FCA's warnings. According to Neil Williams, from Gherson Solicitors,
"The fact that most of those surveyed use an exchange for dealing with their investments highlight the pressing need for the regulatory approval process for companies who deal with cryptoassets to be resolved, and quickly."
FCA's Anti-Binance Stance
Most recently, in an 11-page notice published in August, the FCA claimed that owing to the uncooperativeness of Binance's London-based affiliate, it was unable to collect information about its services and products despite repeated requests. As a result, the financial watchdog termed Binance as "incapable of being supervised," adding that the cryptocurrency exchange posed a significant risk to investors in the UK.
The notice further stated,
"The FCA considers that the firm's responses to some questions amounted to a refusal to supply information and that the firm has failed to respond adequately to the FCA's information requirements."
Binance responded to the claims, stating that since the crypto exchange operates outside the UK, it was not bound to the country's regulations regarding money laundering, transfer of funds, or illegal financing.
Disclaimer: This article is provided for informational purposes only. It is not offered or intended to be used as legal, tax, investment, financial, or other advice.