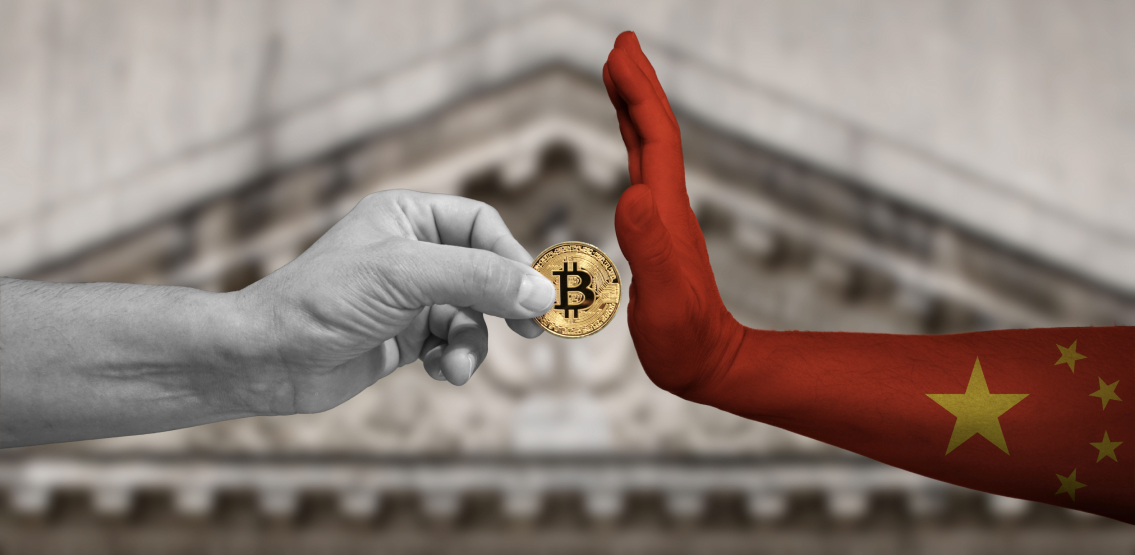 Following on from China's cryptocurrency mining and then transactions bans, many large crypto related businesses have now cut services to Chinese users on the mainland, and many of these have said they will leave the crypto market in China as of Thursday.
In an article published today in the Global Times, the China-based, English language newspaper, it was reported that this exit has now cut all crypto-related business by 90%, all but stopping any access for Chinese investors.
Huobi, the large crypto exchange based in China, has announced that it has suspended any new Chinese user registrations since September, and that it will de-register any existing mainland users by the end of the year. It now plans to expand globally.
Binance, the largest exchange in the world by trading volume, has blocked all Chinese IP addresses in order to comply with Chinese orders, although as of the end of last month, OKEx exchange was still open to Chinese users in Hong Kong.
As regards cryptocurrency mining, Sparkpool, the second biggest mining pool for the Ethereum blockchain, had ceased accepting new Chinese users in September, with plans to also de-register existing Chinese users. BeePool, another Ethereum mining pool will suspend service to miners as of 15 October.
Finally, hugely frequented crypto sites such as coinmarketcap and Coingecko, have blocked all Chinese IPs from logging in to their websites.
Shentu Qingchun, CEO of Shenzhen-based blockchain company BankLedger, reported to the Global Times today:
"Almost all major crypto business providers have plans to shut down Chinese service. And those left and not in the scope of supervision are of very limited scale and not very well known, meaning that all the doors for Chinese to access the speculative market have been closed,"
Opinion
The Chinese government has even gone as far as making it illegal for crypto services abroad to provide these services to Chinese citizens on the mainland. Given the amount of power that China wields, most, if not all exchanges, miners, websites etc, will follow the edict and that will be that.
China will be able to roll out its digital Yuan with absolutely no competition from any private digital assets. Citizens will have no option but to accept the digital Yuan in their wallets. Once this is achieved, the Chinese central bank will have far greater control over the economy.
However, this will mean the end of any last vestiges of privacy for Chinese citizens. Every transaction made will be able to be viewed by the government, and can be stopped if the banks so wish.
Programmable money is a vaunted concept for any central bank, because it gives absolute control, even down to every individual wallet. However, for the citizen, it will mean the last nail in the coffin for individual freedom.
Disclaimer: This article is provided for informational purposes only. It is not offered or intended to be used as legal, tax, investment, financial, or other advice.