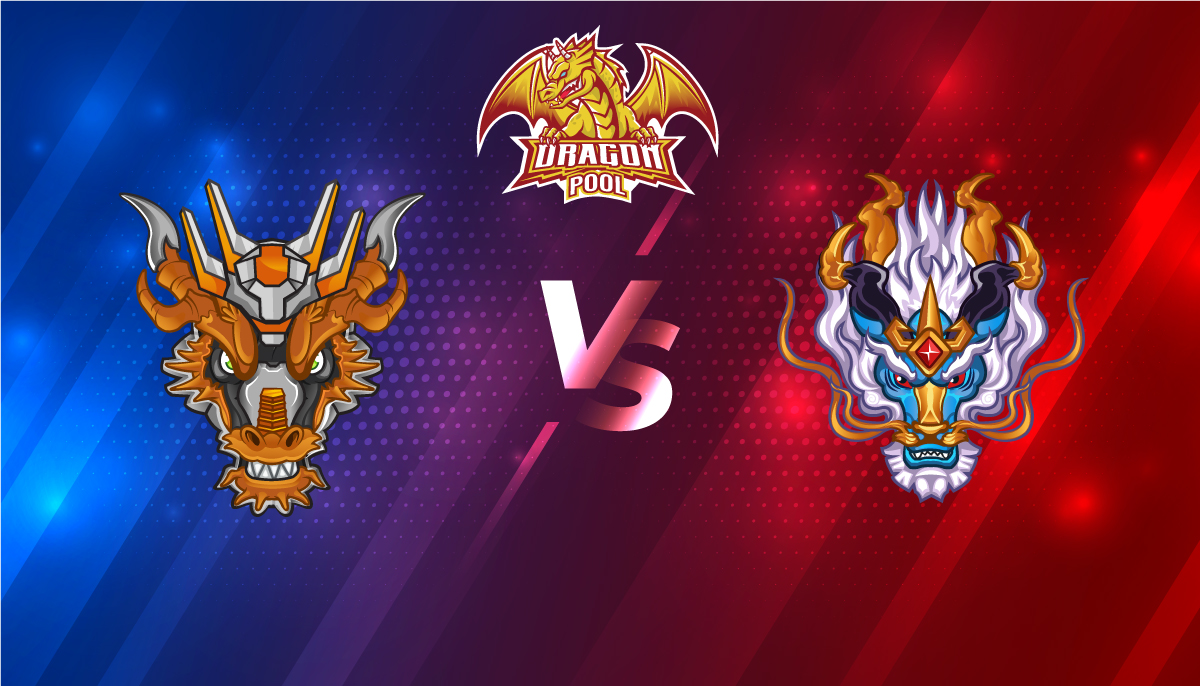 Decoding the "fever" of the NFT game, the phrase "Play - to - earn" is no longer strange and is always hunted by gamers, but with traditional game methods you have to spend a lot of effort and only get very little profit. Today, no need to have "super" playing techniques and put in many hours of stress, Dragon Pool - a new "wave" of NFT Game and it will be an option not to be missed if you are passionate love making money while playing games.
Game Fi Industry and NFT Trends
GameFi is a blockchain game hub and launchpad platform built on Polygon. GameFi aims to be a comprehensive game finance hub, serving game studios, players, traders and investors in one place. GameFi will bring to the gaming community promising blockchain game initiatives developed on the BSC and Polygon networks, which host most of the top rated play-for-money titles. At the same time, GameFi is the first marketplace to allow cross-game trading of in-game items and NFTs
The term NFT is no longer unfamiliar to crypto investors and is especially popular recently with its perfect association with "Play-to-earn" Games. NFT in the future will most likely become a new investment trend and be able to be applied in different industries around the world because the features of NFT are really interesting and completely different from others. with crypto-currencies, and NFT's applications also bring a lot of different values such as uniqueness and identity.
Dragon Pool Game - A New Light in the NFT Game Industry
Game Overview
Dragon Pool hosted on the fast and trusted smart chain powered by Binance (Binance Smart Chain otherwise called BSC) is a platform that features tokenized Digital creatures in a virtual universe. This leverages the unique feature of Non-Fungibility that BEP-721 offers. Considered a giant step forward in NFT technology - defining a new skill-based NFT asset class.
Although launched later, with the competitive advantage in iterms of low risk and low initial investment, we are confident that Dragon Pool will create a new wave in the field of Blockchain Gaming. At the same time, it shows that the player can assert his worth through skill, ingenuity and sound strategy thereby bringing profit to the player. In addition, development team is constantly improving to balance the game as much as possible.
Dragon Pool is a new implementation based on the same formula, with several new highly desirable features. Most significantly, it makes use of the BEP20 protocol offered by BSC to create its own Token known as DP-NFT.
Dragon Pool aims to be the first ecosystem to combine the thrill of gaming and the value of digital collectibles, transforming it into the digital creature's universe. Dragon Pool will make use of a next level NFT- based gameplay and integrate it with a blockchain-based decentralized financial system, making the game not only for fun but also an investment.
Play-To-Earn
- BSC-based infrastructure should withstand huge transaction volume, smooth processing speed and competitive transaction costs;
- Using blockchain technology to help prevent censorship and interference from issuers;
- Simple, engaging gameplay, attractive and vivid graphics;
- With only a low starting cost from only $6 you can enter the game room to hunt for food and earn several thousand dollars if you have a good strategy and protect your Dragon from death.;
- Diverse mission system, many attractive rewards, high value;
- With airdrop and presale programs, players will be able to own DP-NFT Token very soon;
Especially, the main DP-NFT coin used in the game will be collab with Dex Pancakeswap, cointiger, coinmarketca
Game Feature
- Value brings to players: :
+ Completely different from the market trend when the NFT value does not have a specific, sentiment-based measure to determine the value. All efforts, rarity, depend on supply and demand, so it's easy to manipulate by issuers;
+ Dragon Pool not only has normal play to earn value, modern NFT value is based on intrinsic attributes to measure player's skills, thinking and tactics, that is the value players create and deserve to receive;
+ Dragon Pool is a complete game ecosystem that connects players and developers to create a strong exchange, connection and exchange community;
+ Becoming a stable and long-term job during the complicated development of the covid epidemic;
+ A solution to increase income without age and industry limits.
- Correctly assess the player's value:
+ This merger between a new, decentralized, trust-agnostic, and immutable economic paradigm and one of the most popular pass-times in Human history (gaming), is surprisingly natural.
+ Players spend time playing. They develop skills with patience and persistence. Until today, their efforts were measured in their score, ranking and/or character evolution. Which leads us to Dragon – a game that allows players to capture their unique gaming achievements in their NFT.
+ Moreover, Dragon Pool makes certain achievements especially difficult to realize, allowing exceptional players to make their NFTs very rare and therefore very valuable.
Tokenomic
Token Name: Dragon Pool Token
Ticket : DP-NFT
Total supply: 100,000,000,000 tokens
Protocol: Bep-20 (Binance Smart Chain)
Each transaction has a fee of 1.5% (1% transfer to burn wallet reduces supply, 0.5% is a reward divided equally among holders according to holding ratio).
Burning rate limit 95%
Token Allocation:
Advisor: 3% - Lock

Dev: 24% - Lock

Marketing: 12% - Lock

Agency: 10% - Lock

Play to earn: 26% - Lock

Listing: 12% - Lock cakelp

Presale: 12%

Airdrop: 1%
What Dragon Pool is sure to see strong growth in the coming period, with the development team's wallet lock for 24 months certified by team.finance and techrate.org confirming the value when listing on exchange will increase many times.
Dragon Pool promises to create an impressive highlight to bring the NFT Game industry to the next level.
The game aims to be fun with simple mechanics, unlike other blockchain games with extensive features. Dragon Pool target the most average gamers and all crypto enthusiasts regardless of age and profession. Dragon Pool specialize in games that are more entertaining and relaxing than other genres, which require more gamers' brains to solve puzzles. Not only that, it also helps gamers practice ingenuity, perfecting skills to protect their Dragons.
Dragon Pool believe that in this busy and pressurized world, everyone should be rewarded with assets for taking some time and relaxing.
The valid investor who would love to collaborate, invest or get involved with the Dragon Pool project can get in touch with the team at support@dragonpool.co.
For more information on Dragon Pool, please visit: Telegram Announcement | Twitter
Disclaimer: This is a sponsored press release, and is for informational purposes only. It does not reflect the views of Crypto Daily, nor is it intended to be used as legal, tax, investment, or financial advice