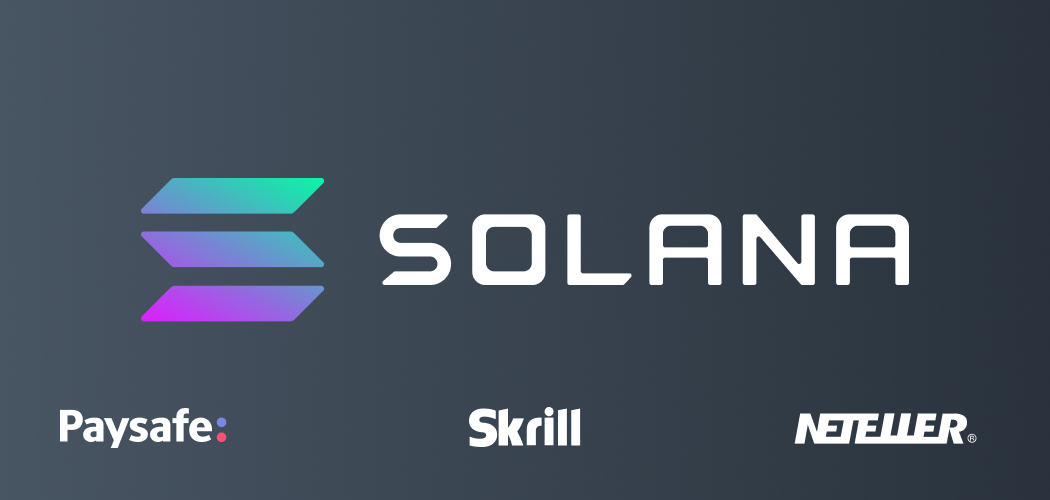 U.K.-based digital payment services Skrill and NETELLER have announced their integration of Solana's $SOL token as a listed asset on their respective platforms.
The integration sees Solana's $SOL native token listed on Paysafe's Skrill and NETELLER service platforms. Paysafe Group Limited (NYSE:PSFE), formerly known as Optimal Payments PLC, is a multinational digital payments firm overseeing both Skrill and NETELLER. The listing enables the aforementioned platforms' users to purchase $SOL with supported fiat currencies, signalling a new inflow of liquidity for one of the top-performing cryptocurrencies in the market.
"Solana is a very exciting addition to our growing crypto offering for both Skrill and NETELLER. Solana is growing at a rapid pace, not just in value but in developer attention and the variety of projects building on it. With its high performance and ecosystem support, we believe many of our users will be excited about the opportunity to buy and sell this currency." shares Jordan Stoev, Paysafe's Head of Crypto for Skrill and NETELLER.
Paysafe currently supports most of the major cryptocurrencies, including Bitcoin (BTC), Ether (ETH), Chainlink (LINK) and Uniswap (UNI), as well as 37 other listed cryptocurrencies on its product suite.
Solana was recently hit with a critical vulnerability which resulted in intermittent instability across its blockchain's validators. Despite this, it retains its spot as 7th in the top 10 cryptocurrencies by market capitalization, up by at least 20% in the past week with a current trading price of around $159. Earlier in June, Solana secured a $314 million funding round led by Andreessen Horowitz.
"With the ongoing surge in interest that we've seen in cryptocurrencies over the last couple of years, and even more notably since the start of the pandemic, we are excited to launch new features for our service, like the addition of Solana. We are continually looking to provide our users around the world with better, new and secure ways to interact with their money in a way that is convenient for them." Stoev notes.
With the listing of Solana on Paysafe's Skrill and NETELLER services, these platforms' users may now manage their Solana portfolio directly within their respective apps. Recurring and automated purchases have been enabled, alongside customized price alerts to notify users on shifts and trends, providing much-needed insight into the crypto market. Skrill and NETELLER currently operate within Europe, Asia, and Latin America.
Disclaimer: This article is provided for informational purposes only. It is not offered or intended to be used as legal, tax, investment, financial, or other advice.