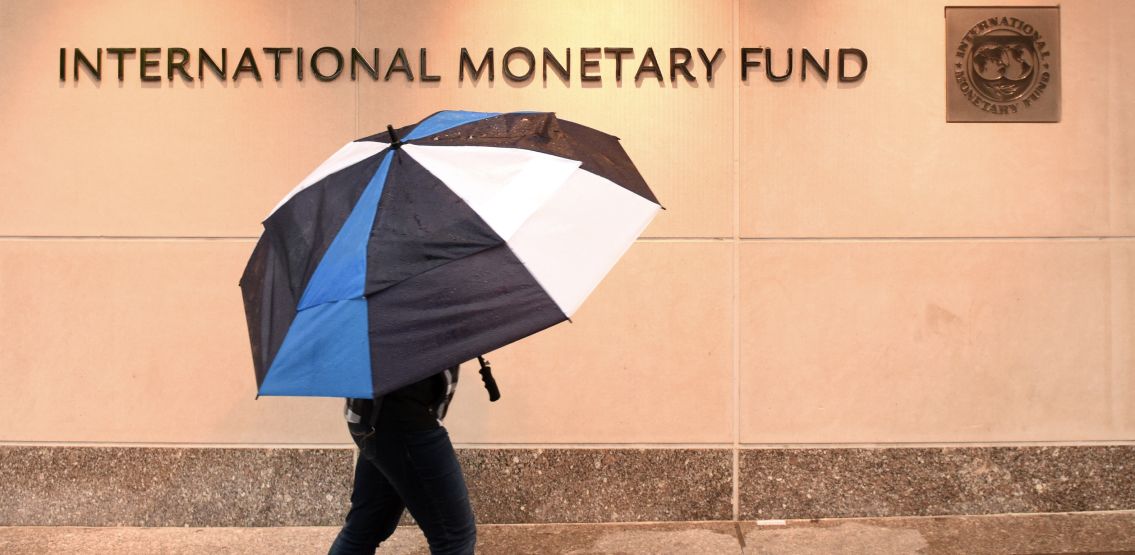 The its latest Global Financial Stability Report the IMF admits that cryptocurrencies have the potential to improve the global payment system. However, it is worried about the burgeoning interest in cryptocurrencies and feels that they contain risks for the global economy.
According to the IMF report there are risks associated with the boom in cryptocurrency trading. It says that it is monitoring the situation closely but that the proliferation of cryptocurrencies "appear(s) contained for now".
Without any of the long-awaited regulation arriving in order to clarify an extremely uncertain environment, it does seem a bit of a mystery how any containment is taking place.
Besides discussing the potential risks to the economy, the IMF chooses to focus on the risks to investors and to the operating structure of crypto, highlighting the fact that some exchanges become unusable during particularly heavy market sell-offs.
Inadequate backing for stablecoins is another area of concern. The IMF warns of these assets being used for tax evasion, and points out Tether as being particularly risky given its huge holdings of commercial paper.
The report says that US regulatory authorities are expected to release proposals on stablecoins this month. The proposals will include making it obligatory for all stablecoins to divulge exactly what is backing them.
The IMF also stated its fears that more use of the cryptocurrency sector will lead to bank deposits becoming less and loans not being taken up.
Opinion
For the IMF to be discussing the problems of insufficient backing for stablecoins, and behaviour of certain cryptocurrency exchanges is to be applauded. There are some areas of the crypto sector that could do with some regulatory clarity in order to help them to clean their act up.
However, the total lack of clear regulations for the sector is one of the reasons why some of these problems have been allowed to grow. It's very understandable that existing regulatory structures do not fit in any way, shape, or form to such a new and innovative industry.
It's also understandable that regulatory bodies need time in which to get things right. Nevertheless, constant barking by the likes of Gensler at the SEC does not provide any more clarity and only adds to the discontent and resentment of those companies he is supposed to be working with.
As to the IMF worry that banks are being side-lined, that is 100% accurate. Bitcoin was put into existence for the very fact that banks are completely untrustworthy. They underpin a financial system that does not serve common people, and they offer absolutely no value whatsoever.
Worrying that people will no longer make bank deposits and will no longer apply for loans is completely laughable. Why would anyone deal with a bank and lose money whether they are depositing or taking a loan?
Cryptocurrency and blockchain have made banks obsolete. To be honest, even if cryptocurrency hadn't come along, banks would have been side-lined by central bank digital currencies anyway.
Yes, in order to replace an obsolete and unfair monetary system, there is bound to be a lot of pain. Such a monstrosity as the existing financial system will hurt everyone when it topples. However, topple it must. Its continuation only adds more pain to that final reckoning.
Disclaimer: This article is provided for informational purposes only. It is not offered or intended to be used as legal, tax, investment, financial, or other advice.