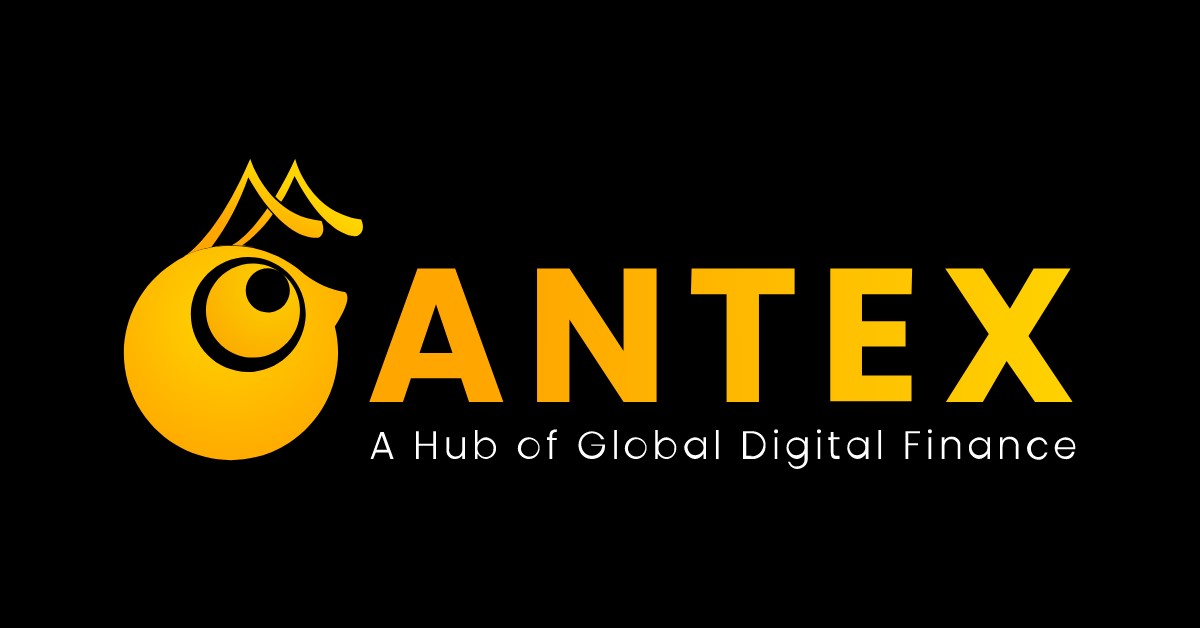 Antex operates on a DeFi-based infrastructure, providing the crypto space with a foundational building layer that will be useful for building a new digital economy. It offers products like stable-coin, crypto/fiat, DEX, launchpad, lock liquidity, and lock token that will help in connecting crypto to the real world. Antex decided to raise more money to support and scale its business operations with such bright future endeavors. As per reports, Antex has closed its funding round with a total increased amount of around $4.5 Million from various investors. In a recent Bloomberg reveal, they pointed out the future potential of Antex and stated that the project had all the potential to be a unicorn in the next 2 years.
Antex ecosystem focuses on:
Changes and improvements in financial payment gateways.
Build VNDT stablecoin that has the same value as VND fiat and is backed by the most legal organizations.
Crypto Asset Management & NFT
Start-up incubators for startups
DEX - Decentralized exchange
Building and providing a blockchain platform
Antex Ecosystem long-term vision and mission: being the most convenient, optimized, and secured platform for "Developers, Project Owners, and Community."
Market problem
Transaction & Payment Services: Currently, the number of transactions in between crypto and fiat are extremely limited compared with actual potential needs.
The use of crypto through payment support and exchange encounters face many barriers due to legal issues, security, technical infrastructure, knowledge, experience, etc.
Launchpad:
Almost all previous projects faced various problems such as poor financial management, no token lock, and liquidity lock lead price fluctuations before and after release. The companionship of the token buyers in earlier rounds, such as Seed / Private, has been reduced to the lowest level, causing the token price to be sold off immediately upon listing to recover capital.
Furthermore, there are only P2P interactions between the startup project and the token buyers. Without adequate protection for token purchasers, they may lose their capitals and investment profits if the Developers/Founding Teams intentionally or unintentionally lose the project assets. The risk of losing all the invested amount will be the people buying the token.
The Developers/Founding Teams themselves face difficulties when publishing their project information, completing capital raising, listing tokens on exchanges, and ensuring safety with the raised funds.
Crypto Asset Management & NFT: This is an ever-growing demand in the DeFi sector. Currently, products are always behind customers' needs and have not yet created a product that meets all important utilities, convenience in use and security in information. Especially, the NFT market develops in many different directions, the desire of users is to satisfy their passion for collecting NFT works, expressing them with their personal style every day.
A blockchain platform: Technology is always innovating, and always has to find new and better solutions. Blockchain today is not as primitive as it was 11 years ago, but it still needs new blockchains to be built, in order to continue bringing what people expect to create in the blockchain environment.
What can Antex offer and competitive advantages
VNDT stable coin:
VNDT is a stable coin, with the rate of 01 VNDT : 01 VND. This is a core-product that helps users exchange crypto/fiat in the most convenient and safest way. VNDT stable coin is guaranteed liquidity by Ngan Luong - the payment intermediary licensed by the State Bank of Vietnam.
Connecting business entities to approach the crypto market: VNDT wallet and VNDT stable-coin connect Forex, Real Estate, Tourist, Game, Financial services, etc. into the crypto world.
All VNDT's users are allowed to interact directly with real daily life through-out V-Pay by mPoS, QR-Code (+100,000 merchants in Vietnam). Moreover, Antex will actualize the crypto into the daily uses on Vimo - a pioneer online payment in Vietnam via VNDT stable-coin.
Transaction & Payment Services – VNDT wallet
Not just a cryptocurrency wallet - VNDT wallet can be considered a digital bank pioneer in connecting the crypto market and using cryptocurrencies in exchange for daily life.
Application download link: https://vndt.com/product/application
Crypto Earn: optimize and increase the value of users' digital assets with Saving, Farming, Staking, Loan services.
Saving: users can use crypto or VNDT to save with very attractive profit, up to 15%/year (Saving profit may change from time to time). Savings packages are very flexible in terms of time, you can end the saving period anytime you want.
Loan: users can use crypto to borrow VNDT / USDT while keeping crypto. Users can borrow up to 88% of the collateral value. With the Loan function, users can mortgage their cryptos to buy physical assets (such as vehicles, apartments, etc.) with a certain interest rate under the secure management of VNDT payment gateway .
Farming: Users can join Farming pools right on VNDT wallet with attractive APY.
Staking: With tokens using the POS algorithm, users can proceed to participate in Staking to receive the rewards of these tokens.
V-Pay: a function that allows VNDT wallet users to use crypto to transact their consumer bills and daily essential services. This special function marks a leap in the application of VNDT wallet in real daily life. In addition, with the QR-code Payment and Co-Brand Card features, users will be able to use digital assets on VNDT wallets anytime, anywhere.
Swap: Users can swap between cryptocurrencies other than VNDT with simple clicks. This is a door that opens the intersection between crypto and fiat in Vietnam.
Market: The IEO function will be a turning point in fundraising projects right on the VNDT wallet. Users with an account on the VNDT wallet can use VNDT itself to participate in buying tokens of participating projects. On the IEO platform of VNDT wallet. This function will make it easy for everyone to invest in projects without spending a lot of time. The Tracking function in the Market will help users lookup information of all cryptocurrencies right on the VNDT wallet. The source of information comes from the project itself and the official information sites that Antex cooperates with.
Fiat - Gateway: The business partners like exchanges and blockchain network entities, etc. can interact directly with the VNDT wallet as a Fiat - Gateway. Users of these partners can directly connect to their accounts. user's bank.
Antex-Blockchain Wallet:
Automatic integration of 70 chains and more in the near future.
Users can discover, store, transfer, view/display NFTs anytime, anywhere.
Users can collect multiple swap options (among 7 major DEXs like: Uniswap, Totle, Paraswap, Curve, Airswap, 1 Inch, Ox, etc) and optimized trading fees/prices (Swap AI) by applying smart contract scanning data technology. get the lowest price and lowest fee at a time from 7 exchanges
Dapp
EIP 1559
AntLaunch and AntLock bring a process for Developer / Project Owner - safe investment place for the investor community with flexibility, decentralization. These features solve current centralized or decentralized Launchpads problems/issues. The users experiment conveniently with features on AntLaunch, while still ensuring the absolute security with AntLock's functionality.
AntLock: https://lock.Antex.org/
Lock tokens and Lock liquidity are becoming a common standard in the DeFi sector. When learning about a project, many investors wonder about verifying the safety of the project, whether the project will install the parameters of the Smart contract when issuing the token as they announced ? Investors are also wondering how the money after the investment community will be used. In the DeFi space, we always emphasize decentralization to ensure that the interests of the entire community come first.
- Lock liquidity: is locked by renouncing the ownership of liquidity pool (LP) tokens for a fixed time period, by sending them to a time-lock smart contract. This provides confidence to investors that token developers will not run away with fundraised funds.
- Lock token: allows anyone to lock the token they own. Lock token feature is used for the Developer/Founding Team. Token unlocking can be done according to the set time with a flexible amount.
AntLaunch will offer two products with different features: ILO Launchpad and IDOV Launchpad.
ILO - Initial Liquidity Offering is a new fundraising mechanism through which many projects and startups raise funds by selling tokens on the DeFi based Decentralized Exchanges without undergoing the process of ICO. This Initial Liquidity Offerings (ILO) is taking the cryptocurrency globe to the next level and many reports say that it is emerging as the most popular way to launch new tokens which will overtake the significant value of the ICO.
Why Initial Liquidity Offering (ILO)? Every newly launched token needs liquidity or liquid to be successful. When these new tokens are listed in a centralized exchange, you need to wait for a long time to sell your tokens, since it works based on an order-book mechanism. Decentralized Exchanges with Automated Market Making (AMM) Mechanism have ready markets to sell your tokens in the form of computer programs that are ready to pay for your tokens. To pay for your tokens, these exchanges AMM are backed with liquidity pools. This is where exactly the concept of Initial Liquidity Offerings comes in. Thus, this concept of Initial Liquidity Offerings (ILO) can also be termed as Initial DEX Offerings (IDO), Initial AMM Offerings, and also as Initial DeFi Offerings.
IDOV - Initial DEX Offering and Vesting. What Is an Initial DEX Offering? An initial DEX offering, or IDO, is a new and exciting type of decentralized and permissionless crowdfunding platform, which is opening up a new way of fundraising in the crypto space.
An IDO refers to a project launching a coin or token via a decentralized liquidity exchange. This is a type of crypto asset exchange that depends on liquidity pools where traders can swap tokens, including crypto coins and stablecoins. For instance, USDT/ETH is a liquidity pair. IDOV has a little difference from IDO in that it is adding vesting features and can be divided into many rounds of funding, helping project owners do not need to build a platform and easily distribute tokens to users.
DEX - Decentralized exchange.
Users can:
Issue new tokens. ( Mint)
Farm
Airdrop
Add liquidity
Exchange
Pools
One of the important things is that Antex DEX helps users' funds to be safe and secure their digital assets through-out decentralized wallet applications such as Antex - Blockchain wallet. At the same time, the private key is safely kept by the user. The user takes full control of his private key and money.
Antex Academy & Research: AntLab will be a place for extensive research on blockchain technology, security technology, and Artificial Intelligence to develop critical solutions for the global blockchain industry.
The Governance feature of the platform allows $Antex holders to take part in proposing, voting, managing projects in the Antex ecosystem.
On-board ventures: With the interest of funds and investors, Antex ended the first two rounds of fundraising, Seed round, Private sale with the set hard cap level.
Participating funds and investors include:
NextTech - The investment capital is 2.5 million USD
https://www.bloomberg.com/press-releases/2021-08-02/nexttech-invests-2-5-million-in-Antex-vndt-fintech-blockchain-ecosystem
Other funds and organizations - The investment capital is 2.0 million USD: (Can show it on website): Atlantic Capital, Minh Quy Group, MIC Holding, Victory Venture, Amun Capital, AVA Capital, Gelos Ventures, ADN Capital, Halvings Capital, BSCLaunch, Crypto Era, Trade Coin X1000BTC, Ant Trading, Launch Zone, Easy Crypto, AliTrade, 68 Trading, BFA Group, CHIP Group, KTS Capital, Easy Trading, S-Finances. And many other community organizations.
According to a press release from Bloomberg - a global financial media, Antex converges on many factors that potentialize the project to be an unicorn project in the next 2 years. The management team comes from various business fields with strong competences and experiences in finance, blockchain technology and crypto investment. Plus, Antex received the initial investment from NextTech not just only in finance but also given advice from an advisory board with the joining of Shark Nguyen Hoa Binh, Group president of NextTech.
NextTech Group owns a centralized digital economy ecosystem, developing in many fields from e-commerce, fintech, logistics, with thousands of retailer partners and millions of global users. This is a great launch for Antex to approach its goal of becoming the world's leading crypto-financial center.
Product roadmap :
Q3 - 2021
- Launching VNDT Wallet on Android & iOS (v.1)
- VNDT Wallet - Release functions: Crypto Earn, Swap
- Launching VNDT Wallet (v.2)
- Launching Antex and AntLock (token and liquidity)
- Launching Antex - Blockchain Wallet
- Launching AntLaunch - the Launchpad of Antex (v.1)
Q4 - 2021
- VNDT Wallet - Release function: Crypto Loan
- Launching Co-branded cards
- Launching Antex Academy & Research
- Launching AntLab
- Research VN Smart Chain
- VNDT Wallet - Release function: QR-Code Payment function
(Air-ticket, Hotel, Shopping Mall, Utilities, etc.)
- Launching AntLaunch (v.2)
Q1 - 2022
- NFT Marketplace (Swappable)
- AntLaunch support for Polygon (Matic)
- AntLab: Launching VN Smart Chain (Testnet)
- Airdrop Portal
- Launching AntLaunch (v.3)
- Launching Antex Swap
- DEX V.1
Q2 - 2022
- NFT Marketplace (Stake-able)
- AntLaunch support for Cardano
- AntLab: Launching VN Smart Chain (Mainnet)
- DEX V.2
Q3 - 2022
- Launching Antex Charity Foundation
- AntLaunch support for Polkadot
Token use case
Token $Antex will be involved in all activities of the ecosystem.
Privileged Partner: Higher level of partner will get higher privilege benefits. The VIP level in the VNDT wallet is determined by the number of Antex tokens the user is holding.
Crypto Earn: $Antex is used as a reward token when participating in Saving, Farming, Staking in VNDT wallet
Privilege to participate in AntLaunch: $Antex token will help investors to participate in IDOV Launchpad and prioritize in the first list to buy tokens on ILO Launchpad
Reduced service fees on AntLock, AntLaunch: Developers / Founders need to pay service fees in $Antex when they use services on AntLock platform, AntLaunch. In addition, if you pay with another token, or a stable coin, you can use the $Antex holding form to get a discount on the service fee.
$Antex will be used to pay for the services of Developers / Founders support services on Antex wallet - Blockchain
DEX:
+ Use $Antex to pay for transaction services.
+ Use $Antex to Farm
+ Use $Antex for Pool.
+ Use $Antex to Staking
Governance: $Antex holders can join in proposing, voting, managing projects in the Antex ecosystem.
Detailed token metrics
Token: Antex
Total supply: 100,000,000,000
Blockchain: Binance Smart Chain
Auditor: CertiK , https://www.certik.org/projects/Antex
Smart Contract: 0xCA1aCAB14e85F30996aC83c64fF93Ded7586977C
Token Type: Utilities, Governance
The tokens are allocated as follows: 15% of tokens for marketing, 16% for developing the ecosystem, 5% for the founder team, 15% for developing technical, 10% for reserve funding, 2% for airdrop & bounty, 2% for advisor. For funding rounds: 5% for Seed round, 11% for Private sale, 16% for Pre-sale and another 3% for public sale.
Team: The Antex platform is developed and managed by an international team of leaders in their respective fields. The team members are Lee Le (Former CTO), Harry (Founder of a Trading Venture), Henry Tran (Former CEO), Egan Ha (Founder of A Blockchain Solution), Tran Van (Former chief accountant), Nguyen Hoa Binh (Former CEO and Founder), Dao Minh Phu (Former CEO and COO), and Nguyen Huu Tuat (Former Director, CEO and Technical Director).
Backed by such an innovative and skillful team and having such a sound, profitable, and secure architecture, having the potential of taking the crypto ecosystem to the mainstream investment opportunity, Antex platform is destined to be the next market leader and the industry standard in the cryptocurrency world.
Disclaimer: This is a sponsored press release, and is for informational purposes only. It does not reflect the views of Crypto Daily, nor is it intended to be used as legal, tax, investment, or financial advice