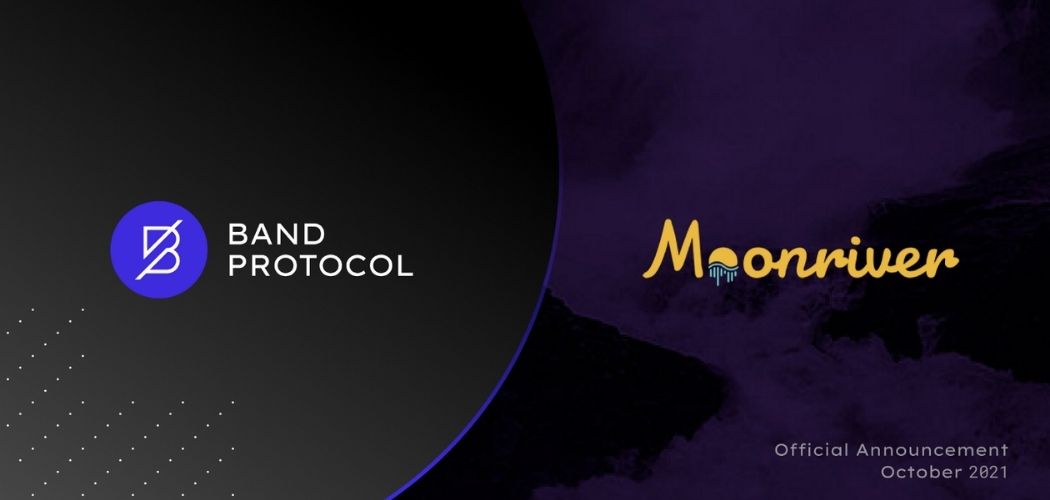 Moonriver has announced that it has completed its integration with the Band Protocol. The integration brings scalable and decentralized oracle infrastructure to Moonriver's ecosystem. Moonriver is an Ethereum-compatible, smart contract parachain that is based on Kusama, with over 230M TVL.
The integration is considered an essential milestone in Band Protocol's collaboration with Moonriver and Moonbeam, Moonrover's companion network. The integration also marks the first of BandChains's integration in Kusama's ecosystem.
Working Towards Scalability And Interoperability
Band Protocol and Moonriver were created with the simple goal of interoperability and scalability. In line with this goal, Moonriver provides its users with Web3-compatible RPCs, full EVM implementation, and bridges that enable Moonriver to be connected to Ethereum networks.
The bridges enable developers to connect solidity-based smart contracts and dApp frontends on Moonriver without having to make any significant changes while also being able to access the Kusama ecosystem.
Providing Secure And Permissionless Data Feeds
A cross-chain data oracle platform, Brand Protocol aggregates real-world data and APIs, connecting them to smart contracts. The integration allows Band Protocol's price oracle infrastructure to provide permissionless and secure data feeds for deployments existing on DeFi protocols on Moonriver's ecosystem.
These deployments could range from stablecoin swaps, decentralized exchanges, gaming, lending and borrowing protocols, and NFT projects. Band Protocol is a time-tested, secure, and decentralized oracle whose data solution helps create a secure development space for developers and users.
Powering A Variety Of Scenarios
The integration has understandably created a significant amount of interest, with the founder of Moonbeam, Derek Yoo, commenting on how Moonriver's decentralized price feeds could power a number of situations, stating,
"By far, the most interest and traction we have seen on Moonriver since launching has been from DeFi protocols. But not having oracles available has been a major hurdle preventing teams from deploying," says Derek Yoo, Founder of Moonbeam. "The integration of Band on Moonriver provides decentralized price feeds that can be used to power a variety of scenarios, including stablecoins, lending and borrowing, and other DeFi use cases. We are happy to support Band protocol's deployment, which will help both the Band and Moonriver ecosystems grow."
Simplifying The Building Of Native Interoperable Applications
A smart-contract platform compatible with Ethereum, Moonbeam functions on the Polkadot network and simplifies the creation of native interoperable applications. Thanks to its compatibility with Ethereum, developers can deploy existing solidity smart contracts and dApp frontends to moonbeam with minimal or no changes. Moonbeam benefits from Polkadot's relay chain and other chains connected to Polkadot.
Connect Real World Data To Smart Contracts
Band Protocol aggregates and connects APIs and real-world data to smart contracts, enabling smart contract applications like Defi and prediction markets to be built on-chain without relying on a centralized oracle.
Disclaimer: This article is provided for informational purposes only. It is not offered or intended to be used as legal, tax, investment, financial, or other advice.