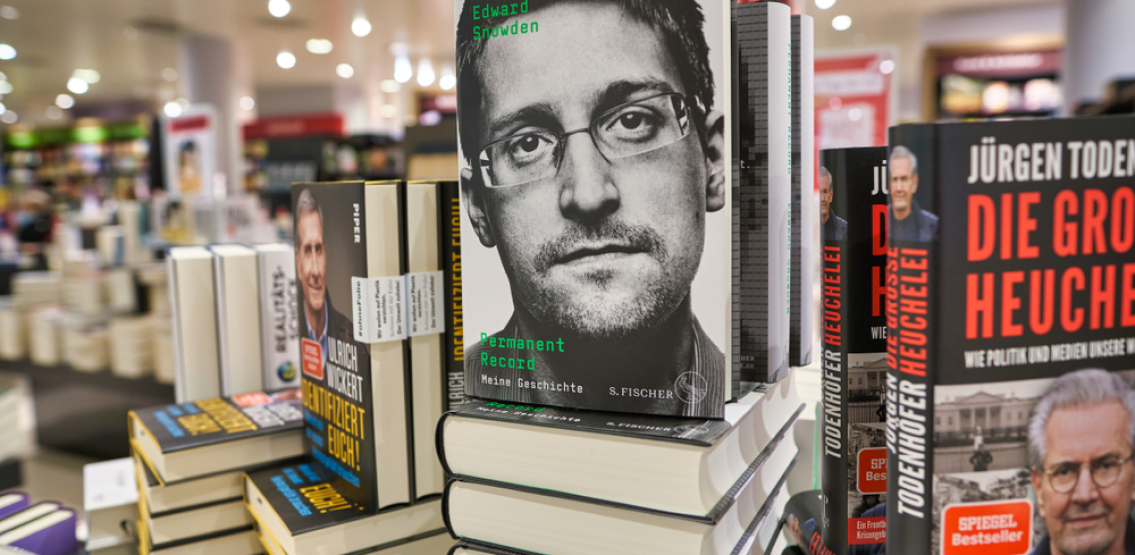 Famous whistleblower Edward Snowden has shared his views on China's crypto ban, noting that he believes the ban has made Bitcoin stronger.
"[Bitcoin] is up ~10 since, despite a coordinated global campaign by governments to undermine public understanding of—and support for—cryptocurrency. China even banned it, but it just made Bitcoin stronger,"
Snowdon linked to an earlier tweet in March of this year, where he said that this is the first time in a while he felt like buying bitcoin, noting that the drop in the market "felt like too much panic and too little reason."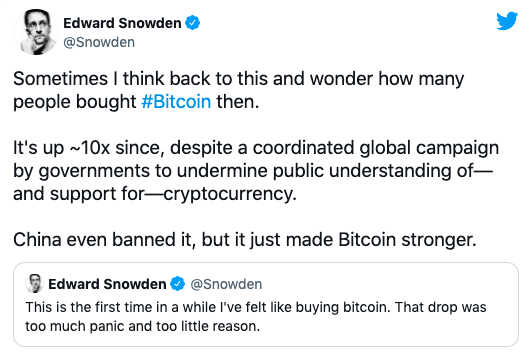 Despite his recent supportive sentiments, of Bitcoin, Snowden has been critical of Bitcoin in the past, noting that Bitcoin needs to become "private by design" to counter efforts against "privacy coins"
"Bitcoin is really failing comprehensively on the privacy angle. Now in 2021, everybody knows there's a problem when we talk about digital surveillance."
At the time of China's cryptocurrency ban on September 24th, the crypto market went down by 6% to around $40,000. Previous government crackdowns in May had already affected the market, lessening the effects of the most recent ban.
Since the market was hit hard in March of 2020, traders and investors have been used to mini-dips, and almost come to expect the market to dip before making a recovery.
If, as Snowden believes, China's crypto ban has strengthened Bitcoin, rather than weakened it, governments will have to be cautious in their approach of regulating cryptocurrency. Meanwhile, crypto has strengthened and prices have more than recovered since the price drop that followed China's most recent ban.
Disclaimer: This article is provided for informational purposes only. It is not offered or intended to be used as legal, tax, investment, financial, or other advice.