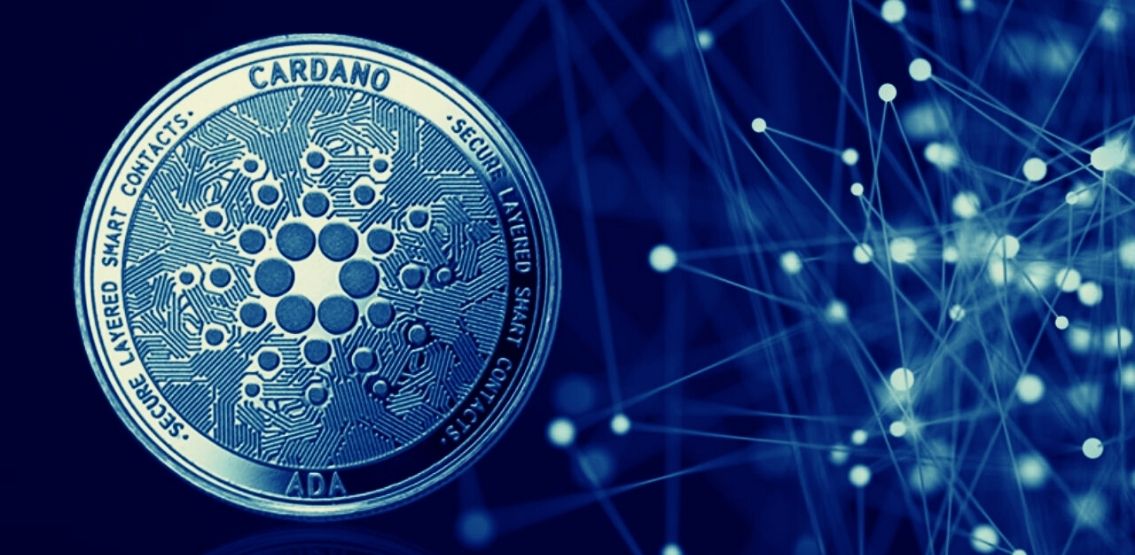 The Cardano 2021 summit saw several important announcements made during the conference. Chief among those were the announcements that Awakening Health has chosen Cardano to ensure that Grace, the AI robot, meets the guidelines set by HIPAA.
The second announcement was made by Charles Hoskinson, who confirmed that the COTI platform had been selected as the official issuer of the Djed Stablecoin.
AI Comes To The Cardano Blockchain
Cardano has announced that it is welcoming Grace, the AI robot that has been designed to revolutionize global healthcare. Grace has been developed by Awakening Health, which is a joint venture between SingularityNET and Hanson Robotics. The creators have selected Cardano, meaning the blockchain will become a private and secure environment for Grace's AI modules.
Cardano has also been chosen to ensure that Grace will meet the stringent requirements set by the Health Insurance Portability and Accountability Act (HIPAA) and the General Data Protection Regulation (GDPR) framework.
Security, Privacy, And Performance Improvements
The move to Cardano will provide enhanced security and privacy to Grace and her modules. It will also ensure the dramatic improvement to Grace's performance, which in turn would lead to predictable, lower, and more stable costs. Moving to Cardano also tackles the scalability problem, allowing Grace to operate at her highest level and ensure the quick processing of biodata.
Key Functions Of Grace
Awakening Health has designed the AI robot to interact with the elderly and with people isolated from others for one reason or another. Designed to look like a healthcare worker, Grace can speak Korean and English and take a patient's temperature using a thermal camera. She is also designed to measure a patient's responsiveness and mirror their emotions. This helps Grace come up with a better diagnosis but also allows her to respond emphatically to her patients.
CEO of SingularityNET and the creator of the AI technology for Grace, Ben Goertzel, commented on the announcement, stating,
"While Covid-19 has had a huge impact on physical health, the mental health impacts will echo long after the lockdowns lift. This is why solutions like Grace are so important, to combat loneliness and ease the burden on frontline workers. And with Cardano's market-leading capabilities, she will be able to scale to meet this global challenge. As we gradually ramp up Grace's general-intelligence capabilities over the next few years, she will be able to serve more and more valuable functions in the elder-care and medical space – learning more and more about humanity and absorbing human values as she goes."
COTI Platform To Become The Official Issuer Of Djed
The Cardano Summit 2021 also saw the announcement that the COTI platform would be the official issuer of the Djed stablecoin. Djed is a new stablecoin for Cardano based on an algorithmic design that ensures price stability through smart contracts. The smart contract programmability will also ensure that the stablecoin will work for decentralized finance transactions.
Specifically Designed For Transaction Fees On Cardano
The Djed stablecoin maintains a reserve of base coins while burning and minting other stable assets and reserve coins. It can be used to pay transaction fees on Cardano, making transaction costs more predictable for users on Cardano and ensuring that users are protected from high gas fees.
A Significant Improvement To Settlements On Cardano
Chief Executive of the COTI Group, Shahaf Bar-Geffen, commented on how Djed could help Cardano, stating,
"The stablecoin ecosystem has matured tremendously over the past few years. Blockchain participants are using stablecoins to engage in everyday transactions because they allow monetary value to be exchanged seamlessly, regardless of the sender and recipient's location. 'I believe that adding the Djed stablecoin to the Cardano blockchain will significantly improve how transactions are settled on the platform."
Meanwhile, Input-Output Chief Executive Charles Hoskinson stated,
"The Djed stablecoin could be a game-changer in the crypto space, appealing to an entirely new audience at a time when the industry is already experiencing astronomical growth. Djed shares our commitment to formal verification, proving a robust method of combating the price volatility of crypto markets. COTI has been a long-time partner of the Cardano ecosystem. It's great to have them on board with this new venture."
Disclaimer: This article is provided for informational purposes only. It is not offered or intended to be used as legal, tax, investment, financial, or other advice.