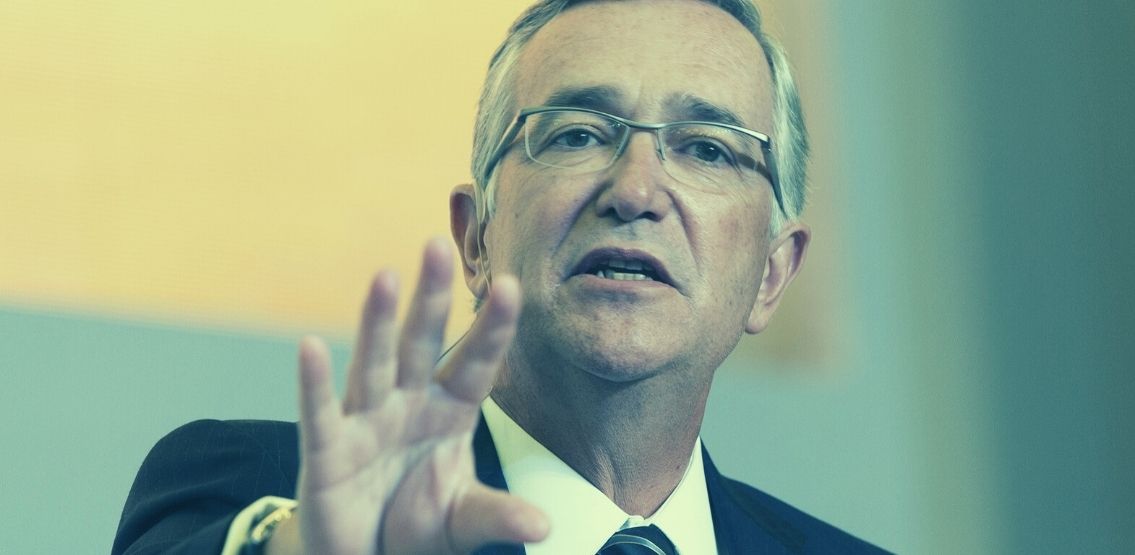 Ricardo Salina Pliego, CEO of Grupo Salinas and the face behind the financial and retailing giant Grupo Elektra has announced that he plans to integrate the Bitcoin Lightning Network into the chain of Elektra Stores.
The billionaire was quoting on the plans, stating,
"Very soon, we will have this in our Elektra store network."
A Bitcoin HODLer
The Mexican billionaire, who describes himself as a Bitcoin HODLer, was impressed by a short video presented by Alex Gladstein, who is a passionate promoter of the Bitcoin Lightning Network himself. Gladstein demonstrated the Bitcoin Lightning Network's real use case by instantly paying for his coffee through the network at a local coffee outlet in El Salvador.
Ricardo Salina Pliego is currently the third-richest man in Mexico, with an estimated net worth of $15.6 billion, and has developed a strong interest in Bitcoin. He is also one of the few billionaires that believe Bitcoin is more than just a digital asset.
Ricardo Salina Pliego also revealed last year that he had put about a tenth of his entire liquid portfolio into Bitcoin. He also called on his followers and other investors to diversify their investment portfolios to avoid inflationary expropriation.
Scalability, Low-Cost And High Speed
The Lightning Network was developed in 2018 and is known for its quick blockchain payments without having to worry about block confirmation time or security. The network can handle billions of transactions per second without the need for any third party and with incredibly low fees. The low fees are significantly important as they support micropayments.
The Lightning Network is also being adopted by companies such as Square and Twitter because of its low transaction costs and high speed, which helps settle off-blockchain costs. Due to such functionalities, Twitter is planning to adopt the Lightning Network after it was highlighted on Twitter's "Tip Jar."
Elon Musk has also backed the Lightning Network while stressing the importance of the need for decentralized finance. While voicing concern about the existing Layer-1 solutions that he felt were lagging behind when it came to scalability and transaction speeds, he stressed the need for a single-layer network capable of carrying all transactions.
Ricardo Salina Pliego Invests 10% Of His Portfolio Into BTC
Mexican Billionaire Ricardo Salina Pliego has revealed that he has invested 10% of his liquid portfolio in Bitcoin. He made this revelation while sharing a video where people were throwing money into the garbage, stating that it shows the worthlessness of government-issued cash and stresses the importance of digital assets such as Bitcoin.
Bitcoin Is Akin To Gold
In a recent interview, Ricardo Salina Pliego cited Bitcoin to have extraordinary properties and revealed that his bank is working on a plan to become the first in Mexico to start accepting it as legal tender. In a video uploaded on his YouTube channel, he described Bitcoin to be a financial asset, just like gold and also listed out several advantages about Bitcoin such as divisibility, the ability to store it without counterparty risk, and the ease with which it can be transferred.
"For me, bitcoin is an asset that has extraordinary properties … All the advantages that bitcoin has, for me, make it gold for the modern world."
He further stated,
"Governments don't like bitcoin … it burns them that people can get out of their fiat trap because that is what fiat money is, a fraud … The fraud fiat is inherent to the fiat system, and we can see it today in the U.S. … the dollar as hard currency is a joke."
Disclaimer: This article is provided for informational purposes only. It is not offered or intended to be used as legal, tax, investment, financial, or other advice.