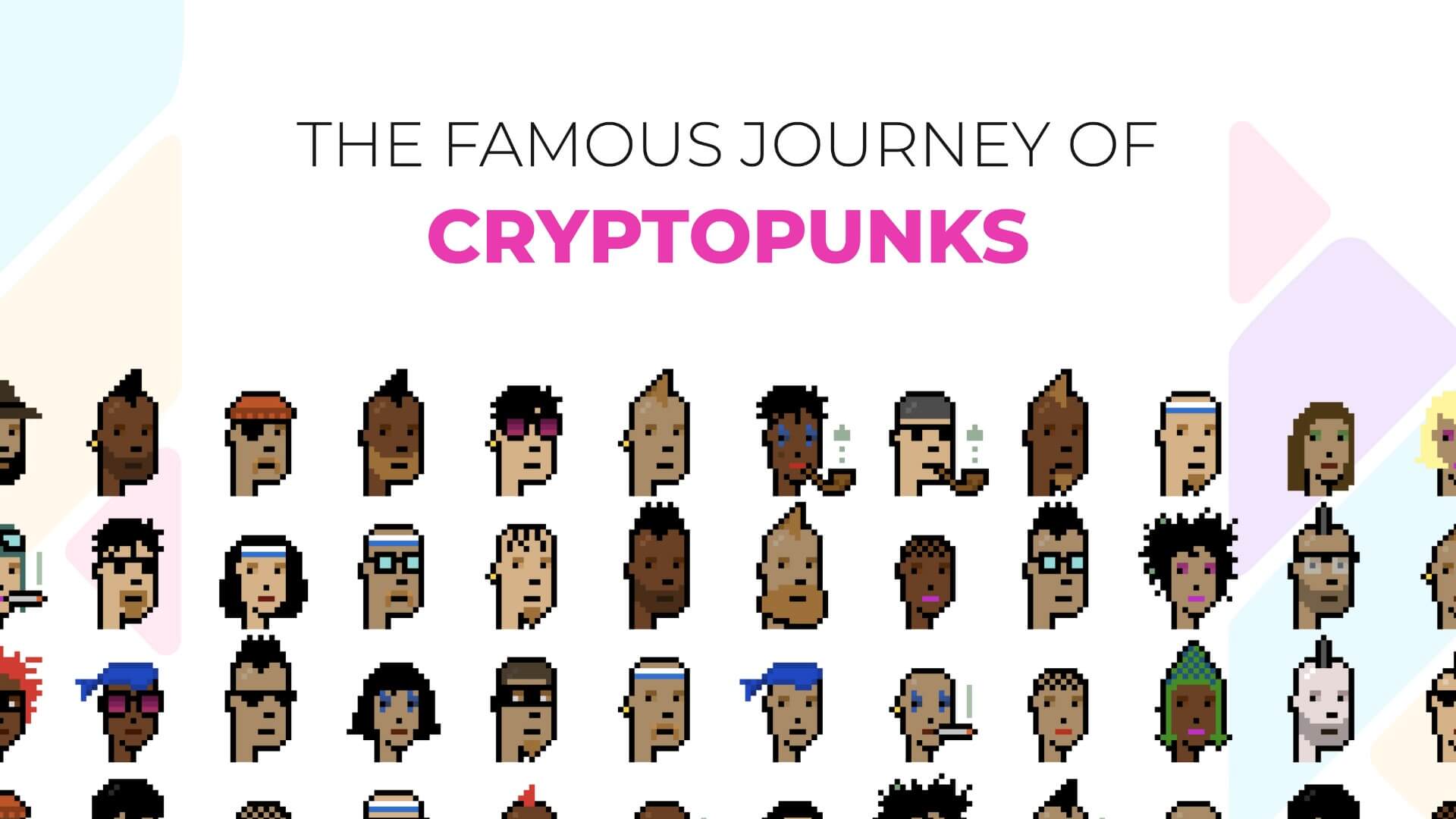 In June this year, the CryptoPunk NFT nicknamed 'COVID Alien', aka CryptoPunk 7523, sold at a Sotheby's auction for $11.8 million. Just a month prior, nine CryptoPunks were collectively sold for over $16.9 million—the second-highest NFT sale on record, succeeded only by Beeple.
In 2021, the NFT market is more in demand than ever, but CryptoPunks was one of the first major NFTs to hit the market and have since become a standard in the investing landscape, attracting investments from celebrities like Snoop Dogg and big brands including Visa.
The series of digital characters were designed to be distributed free to anyone with an ethereum wallet and were one of the first pioneers of NFTs, the booming investing craze that has taken the world by storm in 2021. Only 10,000 CryptoPunks were created, and no two characters that are generated are exactly alike.
The collection of 24×24 pixel NFTs built on the ethereum blockchain was launched by Larva Labs, a company founded in 2005 by programmers John Watkinson and Matt Hall. CryptoPunks most commonly look like punk rockers—with mohawks, smoking cigarettes, and piercings. Not all CryptoPunks are punks, though. Some more rare characters also portray apes, zombies, or aliens.
Each CryptoPunk comes with its own profile page and own unique number and also details of its attributes and ownership. Originally, the team at Larva Labs only released 9,000 CryptoPunks that were free to any user with an ethereum wallet. The remaining 1,000, called 'Dev Punks', were kept aside for the creators. Although Cryptounks wasn't an overnight success, after gaining some media attention, the craze went viral and 9,000 free punks were sold in 24 hours.
CryptoPunks paved the way for the booming NFT market, and although the project started out from small beginnings, is now a highly sought-after investment. The individual characters are now only available via the blockchain's marketplace or a broker like Sotheby's or Christie's and can be sold for millions of dollars.
Plenty of high-profile people including celebrities have acquired NFTs, including recording artist Jay-Z. The American rapper, songwriter, and producer bought his first NFT for $120,000 in April 2021. His CryptoPunk is now his profile picture on Twitter, giving CryptoPunks significant media exposure.
Serial entrepreneur Gary Vee is also a big fan of CryptoPunks. The businessman has not just one, but a collection of 59 different CryptoPunks. Included in his arsenal worth over $15 million is Punk #2140 which he bought for $3.7 million and Punk #2424.
If you had invested $1000 in ethereum on June 23 in 2017, the day that CryptoPunks was created, your investment would now be worth $11,000 — a 992% return over four years. Part of Ethereum's rise in valuation could be credited to the rise of NFTs aka non-fungible tokens.
How CryptoPunks will continue to influence the NFT market remains to be seen, but time will only tell what's next for the exciting and rapidly evolving industry.
CryptoPunks are one of the most iconic NFTs of our time, and like all famous works of art, their legacy should be upheld for generations to come. This is what Momento believes, a new platform that celebrates the best NFTs of our time and rewards holders for their NFT investments.
The project aims to honour moments in history and make sure that they are remembered well beyond their current glory and can stand "the test of time and not fade away with hype unlike most other NFTs that we see today," the company stated in a press release.
Disclaimer: This article is provided for informational purposes only. It is not offered or intended to be used as legal, tax, investment, financial, or other advice.