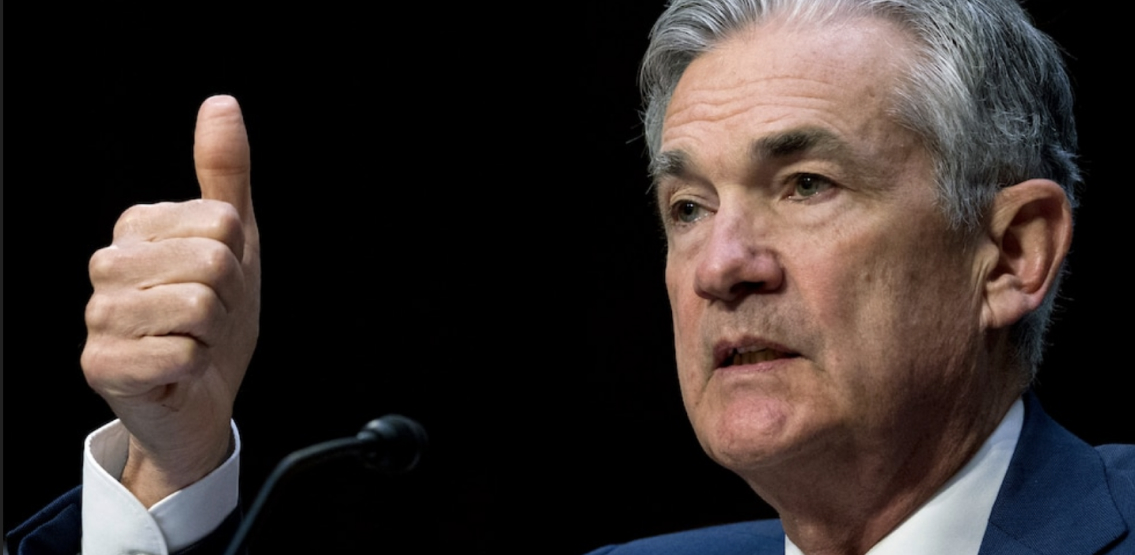 Perhaps based on Fed Chair Powell stating that the Fed would not be banning cryptocurrencies, and perhaps because there is just no stopping crypto assets anyway, Bitcoin has broken out this morning, and looks to be heading higher.
When asked yesterday afternoon, during a congressional hearing on the Fed and Treasury response to the pandemic, whether the Federal Reserve had plans to ban Bitcoin and cryptocurrencies, Fed Chair Powell replied that he "had no intention to ban them".
More or less immediately after that statement was made, Bitcoin, and the cryptocurrency market started to move higher. It was as though the shackles had been released. Granted that there has never been any kind of statement on banning cryptocurrencies by the US authorities, but, especially after China's statements and bans, the threat was always there that the US and other leading countries might follow suit.
Bitcoin is currently sitting just under the 200-day moving average where there is also a lot of resistance. It goes without saying that this needs to be broken and then flipped into support in order for the move to continue higher.
Up until this latest move, there was actually some concern that the 50-day moving average would cross back down through the 200-day moving average and thus negate the only very recent golden cross – a move that could have very much put the dampeners on the resurgent king of the cryptos.
It used to be the norm, when Bitcoin moved higher, that a lot of the value would drain from the alts and transfer into the biggest cryptocurrency. However, that no longer seems to be a thing, and Bitcoin dominance remains neutral to negative.
Instead, the strongest altcoins are following Bitcoin's move higher and many of them are outstripping its performance. ETH has risen 3.7%, and at time of writing is nestling up against its own resistance at the $3160 price level.
Arweave (AR) has gone into overdrive and has broken strongly out of a downward movement with an increase of 9.5%. Polygon (MATIC) has finally broken out and headed upwards with a 7.6% rise. The Polygon dex, Quickswap (QUICK), has followed suit with its own very substantial 46% surge in price.
Disclaimer: This article is provided for informational purposes only. It is not offered or intended to be used as legal, tax, investment, financial, or other advice.