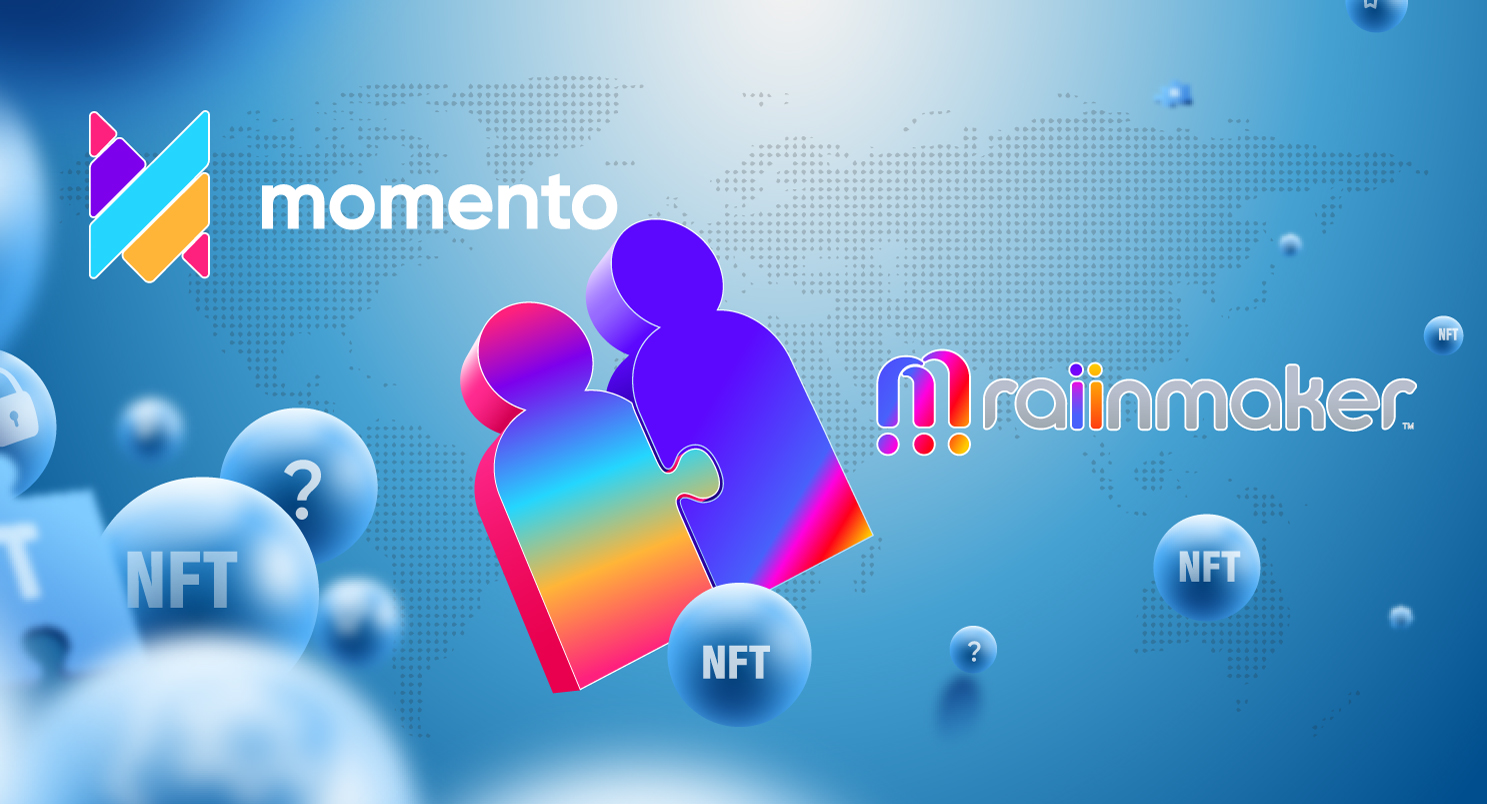 Dubai, United Arab Emirates, 13th of October: Momento, a DeFi and NFT project, has recently announced a strategic partnership with Raiinmaker, a blockchain-based social engagement platform, to support several animal welfare organisations by creating special non-fungible tokens (NFTS). The company has joined forces to create digital art, with tokens tied to the NFTs as a way for users to earn additional rewards.
Raiinmaker believes in developing a harmonious relationship between creators and brands, by helping them grow using incentives and rewards. The partnership between Momento and Raiinmaker will help both platforms to create a community-first environment with the help of NFTs and blockchain technology. Momento believes that NFTs are not just digital collectibles, but can also be used as a passive source of income by holders staking these unique NFTs and earning additional rewards.
Raiinmaker, on the other hand, is a fan engagement platform that unites the community and the project for mutual benefit. Raiinmaker utilizes blockchain technology by measuring the social engagements by users participating in the platform. Raiinmaker is powered by the Coiin token as a reward for their return on investments.
The partners will be supporting the cause of three animal welfare organizations by donating $10,000 towards these particular animal charities, including Hope for Paws, Animal Shelter of Sterling and Paws for Cause. They will run an NFT campaign where users are able to participate by creating fun and creative animal memes on their social platforms such as Twitter, Instagram, Facebook and TikTok. Everyone that participates in the meme NFT campaign will get a share of $5,000 in rewards. Momento will create a special NFT tailored towards this campaign and it will be featured on the raiinmakerapp, where members will be able to participate and receive rewards. The participant with the most social influence will earn the most rewards from the rewards pool.
Momento will utilize Raiinmaker's advanced engagement tracking capabilities to measure the impact of its campaign spending. Moreover, Momento will leverage Raiinmaker's Data-Driven Targeting (using blockchain to align fan affinity) capabilities, to reward the influencers and community members for their engagements. The partnership between Momento and Raiinmaker will create a more rewarding and targeted platform for Momento's community.
About Raiinmaker
Raiinmaker is a fan engagement platform that helps projects measure the return and impact of their campaign spend using distributed ledger technology. The project analyzes specific metrics such as likes, comments, shares and views to understand the ROI of their client's campaigns. Raiinmaker is powered by its data-driven targeting strategies to offer measurable impact and incentivize engagement to its clients. To learn more about Raiinmaker, visit the Website, Twitter and join their Telegram channel.
About Momento
Momento is a DeFi and NFT project that brings forward the most fascinating moments of the past decade using NFTs. However, the NFTs developed by Momento can be staked to earn dividends and returns. Momento offers two categories of NFTs, one which portrays the most iconic and influential moments in the past decade and the second, which depicts the crypto journey of famous projects. The project is powered by a deflationary token, MOMENTO, anti-bot measures, anti-dump measures, price floor and staking functionalities. To learn more about Momento, visit the Website, Twitter and join the Telegram channel.
Disclaimer: This is a sponsored press release, and is for informational purposes only. It does not reflect the views of Crypto Daily, nor is it intended to be used as legal, tax, investment, or financial advice