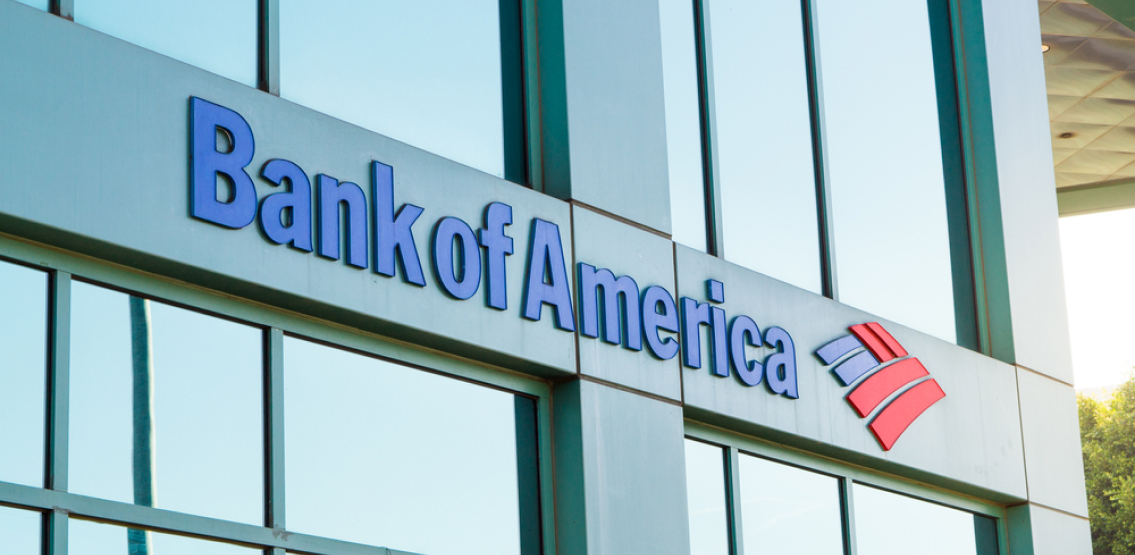 One of the largest Wall Street banks, Bank of America has announced the launch of digital asset research, following strong investor interest in digital currencies.
Institutional interest in digital currencies has seen a number of Wall Street banks launching cryptocurrency offerings to meet the demand of their clients. Bank of America follows institutional giants such as Goldman Sachs who are offering crypto services in a bid to keep up with the growing digital assets sector.
Alkesh Shah, head of Global Cryptocurrency and Digital Asset Strategy commented on the decision by BOA to launch digital asset research.
"Bitcoin is important, but the digital asset ecosystem is so much more. Our research aims to explore the implications across industries including finance, technology, supply chains, social media and gaming."
BoA's report "Digital Assets Primer: Only the first inning," notes how the crypto and DeFi industries have grown "too large to ignore". The report adds that in the first half of 2021, the DeFi ecosystem received close to $17 billion in funding from institutional investors.
Following comments by Federal Reserve Chair Jerome Powell that he had no intention of banning crypto, Bitcoin saw a price surge that took the market to over $50,200 at the time of publishing. And despite the extreme volatility that many institutional investors would have perceived as too risky for investment, digital assets such as Bitcoin
Candace Browning, head of global research at BofA Securities, commented on the growth of crypto in an interview on Bloomberg TV's "Surveillance" show
"If you look at the number of corporates mentioning crypto on their earnings calls, that's gone from about 17 last year to about 147 in the most recent quarter. This isn't just Bitcoin anymore, this is digital assets and it's creating a whole ecosystem of new companies, new opportunities, and new applications."
Goldman Sachs first set up a cryptocurrency desk in 2018, pausing it following the price drop, and restarting it in March this year amid the boom of interest in crypto. And despite the bearish downtrend of recent months, investor sentiment seems to remain optimistic. The maturation of the crypto market has seen companies grow and develop greater trust with investors, and with the recent uptrend sparking renewed interest and support, established financial investors are willing to add their name to the growing list of institutions offering crypto services.
Disclaimer: This article is provided for informational purposes only. It is not offered or intended to be used as legal, tax, investment, financial, or other advice.