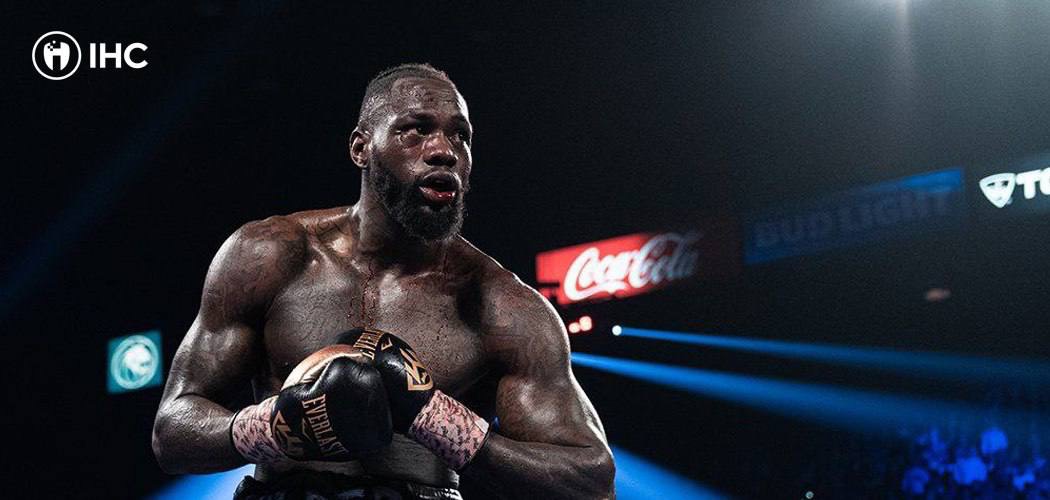 Mongolia's leading cryptocurrency, IHC, will join forces with former heavyweight world champion Deontay "The Bronze Bomber" Wilder for the WBC World Heavyweight Championship at MGM Grand, Las Vegas on October 9th. Squaring off against Tyson Fury in the most anticipated heavyweight bouts of the year, Wilder will appear in IHC sponsored fight trunks as part of a mission to accelerate the global transition to cryptocurrency.
"I am excited to have IHC sponsor me and really looking forward to working together," says Deontay Wilder and "We are very proud to sponsor Deontay, who shares the same principles as IHC," says Munkhjin Otgonbaatar, co-Founder and CFO of the Inflation Hedging Coin (IHC).
"Deontay exemplifies everything a champion should be – rebellious, resilient, and disciplined. He is a true rebel who fights against social injustice and inequality, while IHC is a rebel cryptocurrency that fights against the inequality and injustice of exuberant money printing practiced by central banks across the globe. It's a historical moment for all of us as the sponsorship will encourage communities around the world to join in this rebel movement."
About Deontay Wilder
Deontay "The Bronze Bomber" Wilder is a professional boxer from the United States. Wilder has carved a path to greatness with a record of 44 fights, 42 wins, one tie, and one loss in his 13-year career. He was the WBC heavyweight champion from 2015 to 2020, and is recognized for his devastating punching power, having achieved knock out all his wins. He's also known for his significant community philanthropy and a compelling personality inside and outside the ring.
About IHC
The Inflation Hedging Coin (IHC) was founded by five entrepreneurs, Ider-Od Bat-Erdene, Erkhembayar Byarsaikhan, Gantig Bayarmagnai, Munkhjin Otgonbaatar, and Munkh-Erdene Burenjargal, who share a vision for creating a decentralized solution to combating inflation. Their goal is to empower the powerless by keeping big money, government, and federal banks in check to provide equal opportunities for everyone. Based on blockchain technology, Inflation Hedging Coin aims to expand to the global cryptocurrency market.
Read more about IHC: www.ihcoin.io
Disclaimer: This is a sponsored press release, and is for informational purposes only. It does not reflect the views of Crypto Daily, nor is it intended to be used as legal, tax, investment, or financial advice